Facebook updates privacy controls to let you delete your data
Access Your information means you can see everything Facebook knows about you and delete it if you wish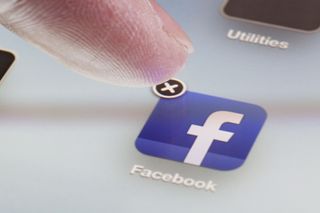 (Image credit: Shutterstock )
Facebook has released a major privacy update, allowing users to view and edit the information Facebook holds about them.
The move comes at a time when Facebook is under scrutiny following the Cambridge Analyticascandal which saw a political strategy company get its hands on the data of some 50 million users. However, Facebook said the move was taken in order to comply with the incoming GDPR guidelines, due to come into force in May.
The company said the majority of its updates have been on the cards for a while, but Facebook has decided to roll them out now to make it clear to users their data will no longer be misused.
Facebook has introduced a privacy shortcuts menu so users are able to quickly make changes to their privacy settings, including adding two-factor authentication, deleting posts that have been shared, like or commented upon, managing the information used to show ads and changing the information people can see about you.
The new feature, called Access Your information, also allows you to delete things you've searched for (such as users, groups, ages or just search terms). if you want to, you're now able to download all of the information Facebook holds about you too, including photos, posts, contacts and more. If you want to move it to another service, you can do pretty easily.
Across all devices, the social network's settings user interface has been updated to make it easier to find privacy settings and it's removed some "outdated" setting so it's totally clear which apply to which apps.
"In the coming weeks, we'll be proposing updates to Facebook'sterms of servicethat include our commitments to people. We'll also update our data policy to better spell out what data we collect and how we use it,"Erin Egan, VP and chief privacy officer of policyandAshlie Beringer, VP and deputy general counsel said.
"These updates are about transparency not about gaining new rights to collect, use, or share data.We've worked with regulators, legislators and privacy experts on these tools and updates."
Earlier this week, Facebook's boss, Mark Zuckerberg said he's happy to testify to US Congress over his role in the Cambrige Analytica Scandal, but he won't present evidence to the UK's Digital, Culture, Media and Sport committee.
A daily dose of IT news, reviews, features and insights, straight to your inbox!
A daily dose of IT news, reviews, features and insights, straight to your inbox!
Thank you for signing up to ITPro. You will receive a verification email shortly.
There was a problem. Please refresh the page and try again.