Microsoft Store gets tweaked to help developers test apps in private
The mode gives developers the scope to target apps at private audiences, but it's not without flaws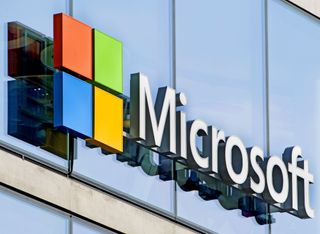 Microsoft has listened to feedback from the Windows development community and created a private audience capability in its app store, but it has a couple of exploitable holes.
Testing an app or game in production before launch is critical to gain confidence in your products' quality, but most developers have requested they be able to do this testing without having the product visible to anyone beyond the intended audience.
Having taken this on board, the Microsoft has come up with a 'private audience' app for its the Microsoft Store which allows developers to create "known users groups" by listing email addresses associated with Microsoft accounts.
You can select which of your known user groups to make your new app or game visible to in the Visibility section of the Pricing and Availability page when submitting. Additional known users can be added to your groups at any time, without requiring a new submission to change the members of the audience.
However, once the app is made public it cannot be changed back to private. In a blog post by the Dev Center Team, the new feature is explained with instructions for its use, but there are also a couple of ways the known user group can backfire.
"If confidentiality is a concern, keep in mind that although private audience will restrict the app's visibility to only the people you specify, you'll want to clearly communicate to those people that you are trusting them not to disclose information about the app via sharing screenshots or mentioning it on social media. Also make sure that your services, including Xbox Live if you are using it, aren't advertising the existence of the app. And although reviews left in the Store are shown only in the Reviews report in Dev Center, feedback left via Feedback Hub will be visible to everyone, so make sure your testers get you their input in some other way," Redmond's dev team said.
Firstly you'll need to let the selected group know you are trusting them to not to share information publicly through screenshots of the app's details, or posting about it on social media.There is also a warning about other services you might have, such as Xbox live, advertising the existence of the app. And, there is a complicated instruction on user feedback; if a review is left on the store it will stay private, but any left on the feedback hub will be visible to everyone.
Clearly, Microsoft has a few teething problems to iron out of the known users groups facility, but at least its making moves to appease developers keen to work within the Windows ecosystem.
A daily dose of IT news, reviews, features and insights, straight to your inbox!
Bobby Hellard is IT Pro's reviews editor and has worked on Cloud Pro and Channel Pro since 2018.
In his time at IT Pro, Bobby has covered stories for all the major technology companies, such as Apple, Microsoft, Amazon and Facebook, and regularly attends industry-leading events such as AWS Re:Invent and Google Cloud Next.
Bobby mainly covers hardware reviews, but you will also recognise him as the face of many of our video reviews of laptops and smartphones.
He has been a journalist for ten years, originally covering sports, before moving into business technology with IT Pro. He has bylines in The Independent, Vice and The Business Briefing.
Contact him at bobby.hellard@futurenet.com or find him on Twitter: @bobbyhellard
A daily dose of IT news, reviews, features and insights, straight to your inbox!
Thank you for signing up to ITPro. You will receive a verification email shortly.
There was a problem. Please refresh the page and try again.