How to delete your Reddit account
Learn how to delete your Reddit account completely, including your post and comment history, Ads account, and paid subscription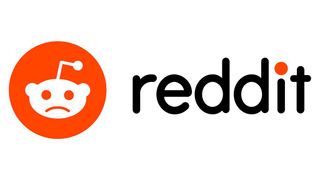 (Image credit: Future)
Whether you want to decrease the time you spend on the internet or you've been running underperforming ads through the platform, you may be wondering how to delete your Reddit account.
Some users may be concerned about data privacy, too. If internet security is a concern or you want to easily access sites like Reddit from different geographic locations, a VPN may be the solution. Check out this guide to the best VPN service to learn more.
Read on to learn how to delete a Reddit account, including removing your post history, comments, and Reddit Ads account.
How to delete your Reddit account: Preparation
Permanently deleting your Reddit account only takes a couple of steps. When you dive into your profile to delete your account, you'll see that Reddit calls this a "deactivation." However, there is no option to temporarily suspend your account on the platform. Once you've deleted (or deactivated) the account, it's gone for good.
If you're unsure about whether that's the right course of action, you can always adjust the information-sharing settings on your profile to protect your data privacy. Or, you can take the step of deleting your posts and comments without removing the account entirely.
There may also be content or media associated with your Reddit profile that you'd like to keep. In that case, you can reach out to the Reddit support team to request your data. You won't be able to retrieve this once your account is deleted, so make sure to do so before you go through the deactivation steps.
You can submit a data request to Reddit by accessing the data request form on a browser. After you have filled in your username and provided a date range for the data you want, it takes around 30 days for the team to send a private message to your Reddit account with a link for you to download the requested data.
Step 1: Cancel your premium subscription
If you don't have a paid subscription to Reddit, you can skip ahead to step two.
However, users with a premium subscription should be aware that deleting your Reddit account does not cancel your monthly subscription payments. Before you begin deactivating your account, you'll need to cancel your subscription.
You can cancel credit card payments directly through the Reddit site by logging in via a browser and heading to your user settings. If you subscribed through your Apple ID or Google Play, go to the Subscriptions section of your device and cancel the subscription there.
Step 2: Add a new admin to your Reddit Ads account
If you have been running paid ads through Reddit, you'll have a Reddit Ads account associated with your main account. If you're the sole admin, your company's Ads account will be permanently deleted along with your main profile. If you want to keep the ads running for your business, you'll need to add another admin to the Ads account.
If you want the Ads account deleted along with your main account, you don't need to take any further action. The Ads account will automatically be deleted along with your personal account if you do not assign a new admin.
Go to your Ads Manager account and click the Permissions tab under the dropdown in the top right corner. Here, you can enter the email address and permission level of new users on your Ads account. Make sure you select Administrator to give the new user full access to manage the account going forward.
Step 3: Delete your post history
When you deactivate your Reddit account, your previous posts and comments will remain on the subreddits and threads where you posted them. On these, other users will simply see "deleted" where your username once was.
If you'd like to remove all your posts, you must delete them manually before you delete your Reddit account.
Under your profile on either the app or the Reddit website, click your profile name or photo at the top of the screen. Select My Profile and click the Posts tab. Click the three dots on each post to view the options and select Delete on each one.
Step 4: Delete your comments
The process for deleting your comments is similar. Under your profile, click the Comments tab. You'll see a full list of every comment you've ever made on Reddit.
You can delete these comments by clicking the three dots icon on each individual comment and selecting Delete.
If you perform this step through the Reddit app on your phone, you'll need to click on each individual comment on your profile. Reddit will open the comments under the original post where you made the comment. There, you'll see the three dots and the option to delete the comment.
Step 5: Access your Reddit account settings
Once you've cancelled subscriptions, made sure your company's ads are covered, and deleted your comment and post history, you can begin the process of deleting your Reddit account.
You must be logged in to Reddit on a browser rather than the mobile or desktop app to complete the account deactivation process. First, go to the settings on your account by logging in and clicking on the dropdown under your username in the top right-hand corner. Then click User Settings.
Step 6: Deactivate your Reddit account
Under the Account tab, scroll down to the bottom to see the red Deactivate Account button. Click this.
A pop-up will appear with an optional field asking for feedback on why you're deleting your Reddit account. Tick the box stating "I understand that deactivated accounts are not recoverable" and click Deactivate.
You won't receive on-screen confirmation or an email to say that your account is deleted. Instead, Reddit will redirect you back to the login page, where you'll find that your login credentials no longer work. The account can never be recovered, so be sure.
Summary
Deleting your Reddit account is very straightforward. However, you'll need to take extra steps to ensure that all your post and comment history is deleted, that your ads are taken care of, and that your paid subscription, if you have one, is cancelled.
If you're struggling to keep on top of all your login information for multiple online accounts, check out the best password managers guide.
A daily dose of IT news, reviews, features and insights, straight to your inbox!
Lauren holds a degree in marketing from Griffith College, Dublin, and brings more than five years' experience as a marketing services advisor and marketing executive to her writing. An expert in SEO, copywriting, email marketing, analytics and more, Lauren has worked for the likes of the Bank of Ireland, Irish Stock Exchange, and the Yellow Pages.
A daily dose of IT news, reviews, features and insights, straight to your inbox!
Thank you for signing up to ITPro. You will receive a verification email shortly.
There was a problem. Please refresh the page and try again.