Best password managers
In our rundown of the best password managers, we help you decide which software is right for your needs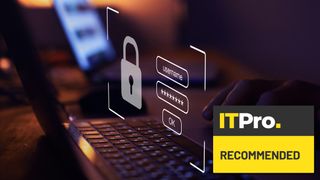 One of the easiest steps you can take to keep your online accounts secure is to start using the best password manager. With a password manager, you can have a unique, strong password for every account without having to hold hundreds of different passwords in your head.
That's important because it means that even if one of your passwords is compromised, you can rest assured that all of your other accounts remain safe. In an age when cybercrime is on the rise and data leaks are all too common, using a password manager can provide real peace of mind.
In this guide, we review the 10 best password managers that you can start using today. We focus on password managers for individuals, but check our guide to the best password managers for business if you need to keep track of online accounts for a whole organisation. Our picks cover both free and paid options, and we'll also explain how to choose the right password manager for you.
With that, let's dive into our list.
The list of the best password managers in 2022
LastPass - Link
Dashlane - Link
Keeper - Link
Zoho Vault - Link
Bitwarden - Link
RoboForm - Link
NordPass - Link
1Password - Link
LogMeOnce - Link
mSecure - Link
Password Boss - Link
PassCamp - Link
Top deals on our top three password managers
LastPass: a versatile manager with great options
Available for Windows, macOS, Linux, Android, iOS, and Chrome OS, LastPass is a versatile password manager with free and paid options. A solid interface and range of 2FA options are strong features, while the free version supports unlimited passwords and has a built-in strong password generator.

Dashlane: a password manager with outstanding features
Dashlane is a cross-platform password manager with neat desktop applications, and comes with the ability to change website passwords in bulk. Available in free, premium, and premium plus plan options, paid features include an unlimited VPN service, dark web monitoring, identity theft insurance, and credit monitoring.

Keeper: comprehensive security and business elements
Keeper has a focus on industry-leading security, with a zero-knowledge encryption model and regular SOC 2 and ISO 27001 auditing—making it an excellent choice for a business storing sensitive data. It also supports password sharing, user permissions control and BreachWatch, to alert when staff passwords are leaked.
What are the best password managers?
We think LastPass is the best password manager for most users. It offers a huge range of features, including password sharing, support for multi-factor authentication, and dark web monitoring, all for an affordable price. Dashlane is a good option for comprehensive security, especially if you're in need of a VPN or want to bulk update passwords. For teams and small businesses, we recommend Keeper.
Zoho Vault is another password manager for businesses, especially if you use other Zoho productivity apps. Bitwarden is a highly secure open-source password manager, while RoboForm is one of only a handful of platforms that include desktop apps for Windows and Mac.
NordPass, 1Password, LogMeOnce, and mSecure round out our list. NordPass is an inexpensive solution for individuals, while 1Password offers great pricing options for families. LogMeOnce is one of the more advanced password managers we've tested. Finally, mSecure is a good option if you want to make a one-time payment rather than pay for an ongoing password manager subscription.
The best password managers available
1. LastPass
Feature-rich password manager with something for everyone
REASONS TO BUY
Includes dark web monitoring
Supports biometric authentication
REASONS TO AVOID
Free users restricted to one device type
Score: 4.5/5
LastPass has reclaimed the top spot in our password manager roundup in 2022 after losing it to Dashlane last year. This password manager offers a ton of great features to help you keep your sensitive information secure.
To start, LastPass enables you to save unlimited passwords, even with a free plan. You can also share your passwords with friends and family and set up emergency access for a trusted contact. LastPass also includes a secure password generator and offers dark web monitoring so that you're alerted as soon as one of your passwords is leaked.
Our favorite thing about LastPass is how well it works with multi-factor authentication. The LastPass mobile app enables you to require a fingerprint or even a voice pattern alongside your password to gain access to your account. You can also set up more traditional two-factor authentication via Google Authenticator, Authy, or SMS.
One drawback to LastPass is that the free plan limits you to managing your passwords on either desktop or mobile devices—not both. Given that most users need their password manager to work on multiple devices, we think this is a pretty significant setback. So you'll want to plan on getting a Premium subscription for £2.60 a month. In the big scheme of things, this is pretty competitive pricing for such a feature-rich password manager.
Read our full LastPass review.
2. Dashlane
Best password manager with identity theft protection
REASONS TO BUY
Dark web monitoring
Bulk password changer tool
Includes unlimited VPN
REASONS TO AVOID
Moderately expensive individual pricing
No longer offers identity theft insurance
Score: 4.5/5
Dashlane is a cross-platform password manager that takes a holistic approach to your online security. In addition to offering excellent password management software, Dashlane gives you an unlimited VPN and dark web monitoring with every paid plan. You'll also receive security alerts anytime a company for which you have data stored in Dashlane suffers a data breach.
You can also use Dashlane to store important files. Paid users get up to 1GB of encrypted storage as well as unlimited encrypted plain-text notes.
Another neat feature within Dashlane is the ability to update outdated or repetitive passwords across multiple accounts with a single click. This feature only works for supported websites, but the list of supported sites includes most major social media and e-commerce platforms.
You can use Dashlane for free on a single device with up to 50 passwords. An unlimited Premium plan costs £3.24 a month or £2.71 a month when paid annually, while a Family plan with up to five accounts costs £4.87 a month or £4.06 a month when paid annually. Dashlane also used to offer identity theft insurance and credit monitoring as paid add-ons, but it removed these options last year.
Read our full Dashlane review.
3. Keeper
Best password manager for teams or organisations
REASONS TO BUY
Excellent security protocols and zero-knowledge policy
Fine-grained user permissions
REASONS TO AVOID
No support for custom fields
Some identity protection modules cost extra
Score: 4.5/5
Keeper is another password manager that offers both free and premium tiers. It has a focus on industry-leading security, with a zero-knowledge encryption model and regular SOC 2 and ISO 27001 auditing—two of the most robust security standards a company can pass. Keeper meets both US and EU directives on data protection, making it an excellent choice for a business storing sensitive data.
If you're tasked with managing the passwords of an entire team, consider getting a password manager like Keeper that supports password sharing. You can also set different user permissions on passwords and groups of passwords, so everyone in the business has access to only the passwords they need.
Keeper offers the usual password generator, identity management, and shared password functionality. But it goes further, with an interface that allows you to manage multiple users and divide them into teams and roles. This is perfect for a manager who needs to ensure employees are all using strong passwords.
Keeper also offers additional features like BreachWatch, which will alert you when an employee's passwords have been leaked. Starting at £3.33 per user a year, Keeper is an excellent password manager for businesses.
Read our full Keeper review.
4. Zoho Vault
Business-level password manager with extensive browser support
REASONS TO BUY
Good price for small-mid-sized teams
Free plan for personal use
REASONS TO AVOID
Complicated pricing structure
Better suited to teams than individual use
Score: 4.5/5
Zoho Vault is a password manager that's available as part of the wider Zoho One subscription model, which includes over 40 apps for business. You don't have to buy Zoho One to get Zoho Vault, however. There are standalone plans at very competitive pricing and a free plan, too.
The free plan allows you to store unlimited passwords and notes, use two-factor authentication, generate strong passwords, and access your passwords from computers, smartphones, and tablets.
For £3.10 per user a month (when paid annually), you can securely share passwords with team members, share passwords with third parties on a one-use basis, and make cloud backups. If you're managing a team, you can set user roles and transfer password ownership.
There's also a Professional plan that adds user groups, emergency access, and the ability to change passwords on websites, but it ramps the price up to $54 per user a year.
Zoho Vault has a lot of features businesses will like. It offers fine-grained control over user permissions, it's easy to set password policies through the browser interface, and you can arrange passwords into folders and add custom tags.
Individuals and small teams won't get much from these added features. But for a manager of a large team, or someone who is in charge of password policy for an entire organisation, Zoho Vault could make life a lot easier.
Read our full Zoho Vault review.
5. Bitwarden
Best open-source password manager
REASONS TO BUY
High levels of security
Generous free plan
REASONS TO AVOID
Less customer support than a commercial product
Slightly harder to set up than a paid password manager
Score: 4/5
Bitwarden is an open-source password management app, which means its code is available publicly for all to peruse. Though this can make some business owners wary, open-source software is typically more secure than proprietary software because more experts can pore over the code, looking for flaws.
Bitwarden is free for personal use, though two-step login is reserved for a Premium account at just £8.13 a year. Business plans are £2.44 per user a month for a Teams plan, or £4.06 per user a month for the Enterprise option.
Bitwarden has a secure password generator, two-step login, vault health reports, and encrypted file attachments. As one of the most demonstrably secure options on our list, it's worth a look both for personal or business use.
Read our full Bitwarden review.
6. RoboForm
Best password manager with desktop app support
REASONS TO BUY
Centralised account management features
Multiple pricing models
REASONS TO AVOID
Relatively expensive
Dated interface
Score: 4/5
RoboForm is a password manager best suited to businesses. Besides the usual password management features, you can use RoboForm to manage the passwords used by everyone in your organisation. You can give each user access to specific sets of passwords, tightening the security of your business. And passwords can be stored in folders, making it easier to organise them.
RoboForm can be used to share passwords between users securely, and passwords are encrypted, so the risk of leaks is significantly reduced. RoboForm also has an emergency access feature. If one of your employees loses access to their account or passwords, you still have a secure method of recovering them.
A relatively unique feature is that RoboForm offers the automation of Windows application forms. If your business uses Windows applications with password fields, RoboForm could be a highly useful tool for automating them. At £2.72 per user a month, it's competitively priced, too.
It's not the most modern-looking app on our list, but RoboForm has those few features that might make it the best option for your business.
Read our full RoboForm review.
7. NordPass
Best password manager for personal use
REASONS TO BUY
Great user interface
Free tier supports unlimited passwords
REASONS TO AVOID
No business/team password management tools
Free tier doesn't include password syncing
Score: 4/5
NordPass is a password manager with apps for PC, macOS, Linux, iOS, Android, and plugins for all popular browsers. NordPass includes a strong password generator and supports 2FA.
Passwords can be imported from other applications like Chrome, and you can share passwords easily with other people. There's a Data Breach Scanner that advises whenever one of your passwords has been leaked on the dark web, plus a Password Health feature that shows you which of your passwords are weak and should be changed.
Despite all these features, NordPass has a simple interface and generally stays out of the way until you need it. Its simplicity means it's best suited for personal use, as there's little in the way of team management features.
NordPass has a basic free plan that allows for unlimited passwords, but doesn't include the syncing of passwords across devices. Premium plans start from 89p a month for a two-plan, up to £3.69 a month for a month-to-month package. It's a polished, secure password manager that does exactly what it needs to do at a good price.
Read our full NordPass review.
8. 1Password
Best password manager for families and small teams
REASONS TO BUY
Includes online file storage
Apps for all your devices and web browsers
REASONS TO AVOID
No free plan
Team management features don't scale well to bigger organisations
Score: 4/5
1Password is a password manager with apps for Windows, macOS, Linux, and mobile operating systems. It includes support for two-factor authentication using Microsoft Authenticator, and your passwords are AES (Advanced Encryption Standard) 256-bit encrypted—the most robust form of encryption currently available.
1Password has no free plan, but it has subscription plans for individuals, families, teams, and enterprises. The basic personal subscription costs £2.43 a month and includes 1GB of file storage. Team plans start at £19.95 a month for up to 10 users, and include team password administration features, so you can ensure your employees are all following your password security policies.
The password manager includes a few interesting features, like protection against keylogging software and alerts for security breaches. Though you can use 1Password to manage the passwords of a team, custom security controls are reserved for the Business and Enterprise plans, which start at £6.49 per user a month.
Read our full 1Password review.
9. LogMeOnce
Most feature-packed password manager
REASONS TO BUY
Easy-to-use interface
Smorgasbord of added features for privacy and identity protection
REASONS TO AVOID
Best features locked behind expensive plans
No desktop apps
Score: 3.5/5
LogMeOnce includes all the usual password management features, like the auto-filling of passwords and a password generator, but it goes much further than most password managers. For example, you can store credit card details, secure notes, and create secure backups of personal documents.
Moving from another password manager is easy, as login details can be imported from most existing password managers. You can use a master password, 2FA, and even photo login to access your passwords and documents. However, there's no dedicated LogMeOnce desktop app. There are browser plugins for Chrome, Firefox, and Edge, though.
LogMeOnce's browser extension interface is easy to navigate and includes links to all your saved websites. You can click on these links to log into the respective sites automatically.
Business plans start at £2.44 a month per user for basic password management features. At £3.25 a month per user, you unlock encrypted file storage and a real-time administration password.
If you choose the full £5.69 a month per user plan, you get additional tools like device whitelisting, leaked password monitoring, and multi-factor authentication (MFA). But for larger teams, this could make LogMeOnce an expensive choice.
Read our full LogMeOnce review.
10. mSecure
Best paid password manager with a one-off fee
REASONS TO BUY
Modern design
Fully customisable data fields
REASONS TO AVOID
No secure password sharing
No two-factor authentication options
Score: 3.5/5
mSecure is a password manager that allows for unlimited entries and custom fields. This means you can use mSecure for other online forms, not just for passwords. There's a password generator that works well, and your passwords can be synced across all of your devices.
You can import passwords to mSecure from a CSV file, but there's no easy way to import them directly from another password manager. mSecure doesn't support 2FA, though it's on the development roadmap. This can make it inconvenient to use for some people. It's also a product designed for individual use, so it lacks features like secure password sharing.
Unusually, mSecure includes a self-destruct setting, which destroys your password database if several failed login attempts are made. The program can also be set to auto-lock after a set amount of inactivity.
Still, mSecure could be the right choice for personal use. An annual £19.94 fee quickly works out much cheaper than password managers that perpetually charge £3 a month, especially as you can use it on multiple devices.
Read our mSecure review.
11. Password Boss
REASONS TO BUY
Good options for businesses
Easy to use
REASONS TO AVOID
Not as many features as the competition
Score: 3.5/5
Password Boss is a paid-for password manager with two business plans: Standard and Advanced. These have all the features that the managers personal plan has plus a few aimed at businesses. It can synchronise across Windows, iOS, and Android.
Set-up is straightforward with account creation taking a few minutes. Business can also set up teams to use the password managers. Advanced features include a dark web scan that tells users which password have been compromised.
The interface gives users the ability to store password used for business and for personal use to keep things simple and separate. The business controls are good, but you may find rival products offer more features.
PassCamp
REASONS TO BUY
Good range of core features
Easy to use
REASONS TO AVOID
Score: 3.5/5
This is a web-based product with an easy-to-use interface. The app can store not only passwords but also card details, addresses, notes, and as well as databases, servers, and wireless connections.
It is available with three plans: two for personal and one for business. The plans sport secure sharing, a browser extension, autofill and autosave, and a mobile app. The free plan can only store 15 passwords, while the premium plan can save an unlimited set of passwords. A Teams plan comes with management tools and unlimited guests.
Data is stored in the cloud and has login autofill so that your usernames and passwords are automatically entered. Teams can share passwords with anyone else who also has the same PassCamp account. Different roles and permissions can also be assigned to team members.
Why should you pay for a password manager
Free password managers can be great if you only need the basics (i.e., sometimes you get what you pay for!) But free password managers, while being offered at zero cost, have some limitations. Of course, the will store your passwords safely, but you will soon find yourself up against those limitations.
For a start, free password managers may limit the number of passwords you can store at any one time. In this day and age, all of us have to store tens if not hundreds of passwords. If they don't limit password storage space, free password managers may limit the number of devices you can use the product on. Again, not good if you use a laptop, tablet, and smartphone all on a daily basis. Other free password managers may place restrictions on the usage of mobile devices.
A paid-for password manager will have loads more features that most users will truly benefit from. Some allow you to share credentials with other (such as that Netflix account you have). Others will tell you if the passwords you use are too weak or have been involved in a data breach and therefore need changing (these companies keep a close eye on the dark web, so you don't have to!).
But of course, if you don't need those special features, a free password manager will do nicely; it will be just as secure as the paid varieties!
How password managers work
Password managers can best be thought of as a digital bank vault storing your precious digital assets, your passwords, and associated usernames. The credentials stored here are either added manually or via the password manager's browser add-on. The content of this vault can be available to all the connected devices that can access this via cloud syncing.
To access this vault, you need what is called a master password. This can be thought of as the master key to the vault. Security can be increased using multi-factor authentication, such as a passcode sent separately via text, a fingerprint scanner or faceID.
Earlier we mentioned a browser add-on. This add-on also connects the password manager to the browser. While it remembers the passwords you have entered in, it also works the other way by filling out your stored passwords on the relevant websites. These password managers can also help fill out online forms to make that task easier and quicker.
Key features of a password manager
With all of us that live online having to remember countless password, password managers are essential. So, it is good to know what key features you should look out for when choosing one.
Support for multiple platforms – when online, many of us use different devices, so it is essential that no matter what operating system you use, the password manager should be able to run on it. At a minimum, these should cover Android, iOS, Windows, and macOS. There should also be browser add-ons for major apps, such as Chrome, Edge, and Safari.
Ability to create strong passwords – Every password manager should be able to generate strong, secure passwords so you don't have to. You should be able to customise these passwords to have special characters, numbers, lowercase, and uppercase letters.
The location of your password vault – The vault your password manager stores credentials can either be on the device itself of in the cloud. It's best to have both. Locally kept passwords are useful for speed, but also keep them on the cloud in case you lose your device. Syncing between local and cloud storage is a must.
Encryption and authentication security – When you store password on a device, they need to be fully encrypted so no one can see what they are and copy them. Encryption, such as AES 256-bit is the most common standard. Password mangers should also support multi-factor authentication to prevent someone with the master password casually accessing your password. Using a fingerprint scanner or a passcode from a text message can give you extra security.
Options for recovery – If you lose your master password, you may lose all access to your passwords. There should be an option to recover this securely should the worst happen. All passwords have different ways of doing this, but best to keep a note of the master password somewhere very, very safe.
Device syncing – The ability to sync across devices and do it automatically is a must if use multiple devices. You should be able to switch to another device and find everything up to date on your vault.
Pros and cons of using a browser-based password manager
Many browser offer the ability to store passwords so that you can conveniently log into any sites you want to. It's integrated, so there is no need to download an app. And best of all, it's completely free! The passwords are synced across the same browser on your laptop, table, or mobile. However, they may not sync to a different browser platform, so you may have to enter them in again on those different browser apps.
If you need to come up with a different password (say because your work demands you do this on a regular basis), then browser-based password managers may not be ideal as don't always have password generators, and when they do, customisation for different password policies may not be on offer.
How to choose the best password manager for you
Every password manager we have reviewed here is highly secure and includes the tools you need to keep your passwords safe. So choosing the best password manager for you comes down to thinking about what secondary features are most important to you and how much you're willing to pay for those features.
One of the most important features to consider is password sharing. For individual users, it's nice to be able to share passwords with friends and family on occasion. We think LastPass and NordPass offer strong support in this respect, as both platforms let you share a password with several people. They also enable you to set expiration dates for your shared passwords.
For businesses, empowering employees to share passwords across the organisation is critical. We think Keeper does the best job with this since you can define user roles and set different levels of permissions for different passwords.
Another thing to consider is whether you need additional security features beyond just a password manager. For example, LastPass and Dashlane each offer dark web monitoring to alert you when your account information has been leaked. Dashlane even offers an unlimited VPN with every paid plan, which can help you browse online more securely.
Finally, think about how important it is for you to have your password manager integrate with your browser. Most of the password managers we have reviewed offer browser extensions for simple password saving and form filling. RoboForm is one of the only password managers that extends this functionality to Windows applications instead of limiting it to web browsers.
How we test password managers
We test out password managers by taking them for a full spin. That includes trying out the web-based interface, browser extensions, and desktop and mobile apps, if they're available. We then work our way through all the features of each password manager, from password generators to password sharing.
Along the way, we keep track of how easy a password manager's platform is to use and if there are any features we'd like to see improved. Our goal is to test out each password manager to see how it will work for a wide variety of users.
Of course, we also take a look at exactly what each password manager does to keep your data secure. That means investigating what types of encryption each platform uses, whether it offers multi-factor authentication, and whether the software's code is open-source.
A daily dose of IT news, reviews, features and insights, straight to your inbox!
Richard brings more than 20 years of computer science, full-stack development and business operations experience to IT Pro Portal. A graduate in Computer Science and former IT support manager at Samsung, Richard has taught courses in Java, PHP and Perl, and developed software for both private businesses and state organisations. A prolific author in B2B and B2C tech, Richard has written material for Samsung, TechRadar Pro, and now IT Pro Portal.
A daily dose of IT news, reviews, features and insights, straight to your inbox!
Thank you for signing up to ITPro. You will receive a verification email shortly.
There was a problem. Please refresh the page and try again.