Box updates iOS app
The cloud storage firm adds new features to its iPhone and iPad application following more than one million downloads.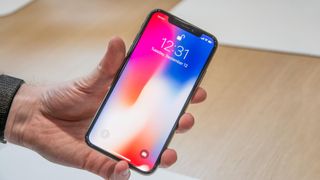 Box today released an updated version of its iOS application to run on iPhones and iPads, tailored for the business user.
The new features include the ability to make folders and upload videos or photos straight from your Apple device, full text search for locating files and the ability to mark "favourite" files for offline access.
"It's no surprise that mobile has fully infiltrated the enterprise this year," wrote Michael Smith, product manager for mobile at Box, on the company's blog.
"We've seen a massive increase of 30X more mobile-driven deployments so far in 2011 compared with all of 2010. More businesses are helping their employees work effectively from the road and across the globe, especially considering nearly 60 per cent of all corporate employees access content outside the office with their mobile phones or tablets."
The cloud company launched a special deal back in October allowing Apple users to get 50GB free storage with the application and, as a result, take-up has been massive.
"The popularity of our mobile app has exploded – we now have more than a million Box for iPhone and iPad users and a big part of that number represents new or existing Box users bringing their devices into the workplace," Smith added.
The vast adoption has led to a lot of feedback from customers and the product manager claimed this lead to the updates.
"We've received great feedback from customers about what else would enhance their productivity and, with these users in mind, the Box mobile team has been hard at work adding the features to make working from your iPhone or iPad a breeze," he added.
Earlier this month, Box launched a similar service for LG Android users, but those who favour other operating systems or manufacturers will just have to wait for their free storage.
Stay up to date with the latest news and analysis from the world of cloud computing with our twice-weekly newsletter
Thank you for signing up to Cloud Pro. You will receive a verification email shortly.
There was a problem. Please refresh the page and try again.