Pure Storage prepares for flash battle with EMC
All-flash storage vendor marks UK launch with a heavy dose of industry fighting talk.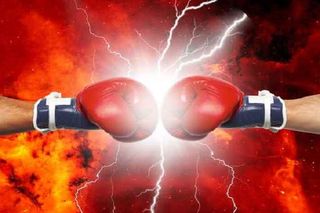 US-vendor Pure Storage has marked its launch in EMEA by pouring scorn on EMC's flash storage plans, while ruling itself out of becoming the flash market's next takeover target.
The company specialises in the manufacture of all-flash storage arrays, and claims it can offer the technology at a price comparable to what end users spend on mechanical disk-based storage.
Up to now, the firm has focused on building out its presence in the US, but recently opened an HQ over here and has set its sights on winning over UK enterprise customers.
Speaking to IT Pro, Scott Dietzen, CEO of Pure Storage, set out the firm's UK growth ambitions.
"Usually companies in this space are benchmarked [for growth] against NetApp and Data Domain, as each of them grew by an order of 40 per cent sequentially [from launch]," he claimed.
"We're out of the gate faster and growing faster than they did...and that's our expectation for every market that we enter."
The Flash market is an area that storage veteran EMC has made an effort to move into of late, through its acquisition of Xtrem-io last year and the subsequent release of its new Flash storage line.
However, Dietzen claims EMC is playing catch up with the rest of the flash storage market, and estimates his firm has an 18-month technology lead on its rival.
"EMC bought the start-up competitor closest to Pure in terms of architecture [Xtrem-io], but we believe we have an 18-month technology lead [on the]. They have a good team, though, so obviously the race is on," he said.
"We don't see anyone else in the market that's nearly as close to having the full recipe that we've launched with."
But that's not to say the company is resting on its laurels, he added, as there is still the possibility that another new entrant could emerge that leaves both firms for dust.
"It's entirely possible, but the hurdles to get into the market are on a par with the ones [vendors must overcome] to take on VMware, who've had a very nice run. Right now, though, we're starting to see other offerings that are [getting closer to VMware] technically," he said.
To mark Pure Storage's launch in EMEA, the company has taken the wraps off its "Love Your Storage" money-back guarantee programme, which will see the firm reimburse customers who expressed disappointment in the performance and reliability of its all-flash arrays, for example.
"We believe we have the best technology in the space and we will give you your money back if we don't exceed all of your expectations in that regard," Dietzen added.
He was also keen to stress the firm has no plans to follow Xtrem-io's lead and get itself acquired, claiming the company's growth to date means it should have no problem maintaining its status as an independent storage vendor.
"We've had numerous requests for M&A conversations. There was a bidding war for Xtrem-IO and all of the bidders talked to us before and after to express their interest, but we want to build an independent storage company," he explained.
"The rationale behind that is because we think we can do a better job serving customers as an independent than by joining a bigger company...who may put a block on us approaching customers where they have [long-standing] disk contracts."
A daily dose of IT news, reviews, features and insights, straight to your inbox!
Caroline Donnelly is the news and analysis editor of IT Pro and its sister site Cloud Pro, and covers general news, as well as the storage, security, public sector, cloud and Microsoft beats. Caroline has been a member of the IT Pro/Cloud Pro team since March 2012, and has previously worked as a reporter at several B2B publications, including UK channel magazine CRN, and as features writer for local weekly newspaper, The Slough and Windsor Observer. She studied Medical Biochemistry at the University of Leicester and completed a Postgraduate Diploma in Magazine Journalism at PMA Training in 2006.
A daily dose of IT news, reviews, features and insights, straight to your inbox!
Thank you for signing up to ITPro. You will receive a verification email shortly.
There was a problem. Please refresh the page and try again.