Inspiring the next generation of IT workers
Could better engagement between tech vendors and schools solve the UK's IT skills crisis? JoVona Taylor reports.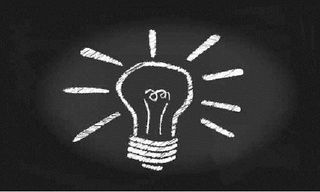 Promoting IT as a career path to primary and secondary school students would, industry experts claim, help close the IT skills gap.
It is an initiative the Government has already thrown its weight behind by agreeing to shake-up the ICT GCSE curriculum, but stimulating an interest in IT from a young age is still proving a challenge.
"A child is more likely to want to be a police officer, doctor, firefighter, soldier, astronaut than anything else because those people are the role models and heroes in our society," said Michael Sonenshine, an investment manager at financial advisors Symfonie Capital.
"I have difficulty imagining a third grader [an eight year-old] enthusiastically saying something like 'I really want to design relational databases and computer networks,'" he continued.
Richard Nott, website director for IT recruitment site CWJobs.co.uk, said it is an issue that urgently needs addressing to ensure the future growth of the UK IT sector.
"The talent that's going to come into the market in the next 10 to 15 years are the people in early education at the moment," he told IT Pro.
But the scarcity of skilled IT workers in the employment pool is already affecting many UK businesses, prompting calls for more technology firms to play an active role in promoting IT to students at primary and secondary- school level.
Tamar Newberger, vice president of marketing for virtualisation security company Catbird, said this type of intervention would benefit the entire tech industry.
"It's just good business because we cannot staff these jobs and there are not enough good people pursuing technology careers," she told IT Pro.
Meanwhile, Nott claims more industry involvement will benefit technology firms, students and the country as a whole.
"That will enable companies to push up the GDP of the UK, and the country as a whole becomes stronger and more known for IT, thereby attracting more investment from overseas and internally," he said.
Making IT "Cool"The introduction of a new GCSE ICT syllabus is a step in the right direction, said Adrian Culley, technical consultant at IT security company Damballa.
This is because the current one fails to equip students with the kind of IT skills the industry is looking for.
"There are still some very bright children out who are interested in IT that go away and figure things out for themselves, but they'd do that anyway, the problem is the syllabus should support all the children and it clearly doesn't," he said.
This is because, Culley claimed, many aspects of IT, like programming and coding, are not covered because they are often considered too difficult to teach.
According to a report by the Corporate IT Forum Education and Skills Commission, just 35 per cent of ICT teachers are specialists in the field, opposed to more than 80 per cent for core subjects like maths and English.
"We have got to have well-trained teachers and well-equipped schools," said Dave Smith, school improvement advisor of ICT for Havering School Improvement Services.
Smith said students would also benefit from more exposure to technology in the classroom.
Catbird's Newberger said technology should be integrated into every discipline of early education such as maths, science and English through the use of tablet devices and interactive whiteboards, for example.
"iPads have become an enormous educational tool, schools that are well-funded and equipped make iPads mandatory," she said.
"But they're not just [there] for the sake of having an iPad. If you're learning about volcanoes, it's better to see a volcano erupt on an iPad than reading about it in a book."
Not all students have access to technology at home, which puts them at a disadvantage too, she added.
The F-word Lack of role models is also thought to have put many young women off a career in tech, with some industry estimates suggesting female IT professionals account for just 14.4 per cent of the workforce.
"It's a bad statistic but it also represents an opportunity to populate our tech workforce," said Newberger.
"Leaving half of our workforce out of the technology sector is just bad business and we obviously need to start early [in their education]," she added.
Damballa's Culley said giving students access to hands-on IT experience could make a career in IT seem a much less scary prospect.
Just as subjects like reading and writing are important in early education, IT should be given the same level of attention, he added.
"I'm all for any projects or initiatives that gives people the opportunity to develop their skills, to be exposed to new aspects of information technology and that removes the mystique," he said.
Industry involvementA few corporations have already created initiatives aimed at fostering an interest in IT within the primary and secondary school student community.
For example, tech giant Microsoft launched a competition called the Kodu Kup in January 2012 that encouraged students aged seven to 14 to develop computer games using visual programming language, Kodu.
"If the UK is to continue to remain economically competitive, it's essential that we get our young people excited about Computer Science from the earliest age possible," said Steve Beswick, director of education for Microsoft UK, in a statement at the time.
"It's this sense of being given the freedom to think and design creatively that we are hoping to capture with the Kodu Kup," he added.
Meanwhile, Google collaborated with the Raspberry Pi Foundation earlier this year to provide 15,000 of its Raspberry Pi Model B devices, which many education establishments have seized on to help students develop an interest in coding.
"Google's approach to technology and education resonate well as an example of how IT businesses can benefit from such a calculated outreach," said industry analyst, Clarence Villanueva.
"Google influenced the technology preferences of an entire incoming workforceIT leaders recognise this and that's one of the factors contributing to the consideration of BYOD [Bring Your Own Device] and BYOA [Bring Your Own Application] programmes," he added.
Toni Marshall, head of learning and development at IT consultancy Excelian said her company has also made an effort to encourage secondary school students to consider a career in tech.
Last year the company started a work placement programme for students aged 16 and over through Career Academies UK.
"The feedback from our staff is that they find it useful and they're doing something good by encouraging people to follow their careers,"said Marshall.
She also noted that young workers bring a new, more simplified, perspective to company projects and have helped staff improve their soft skills through interacting with the students.
Although a few industry players are taking steps to encourage more young people to work in IT, Culley said more can be done.
In particular, he'd like to see businesses doing more to help train up primary and secondary schools teachers in IT.
"By giving a class of children, especially at the primary level, a computer to build as a science project could be the greatest gift they have ever been given," he added.
"This matter is as important as giving them pens and paper 100 years ago," he added.
Get the ITPro. daily newsletter
Receive our latest news, industry updates, featured resources and more. Sign up today to receive our FREE report on AI cyber crime & security - newly updated for 2023.
Get the ITPro. daily newsletter
Receive our latest news, industry updates, featured resources and more. Sign up today to receive our FREE report on AI cyber crime & security - newly updated for 2023.
Thank you for signing up to ITPro.. You will receive a verification email shortly.
There was a problem. Please refresh the page and try again.