Four tips for effective business collaboration
Collaboration is about more than just removing office walls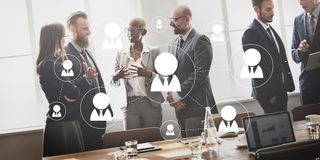 Effective communication internally and externally is becoming a business differentiator. Employees will only want to work with you if the tools you provide are as good, if not better than, the technologies they use at home, while customers will only do business with you based on the experience you provide.
For these projects to be successful, board members and senior management must lead collaboration efforts and do more than just removing office walls and going open plan.
A collaborative culture gets the best work flowing, which makes fostering one vital. When teams feel comfortable and able to share ideas and thoughts freely, higher quality work gets done at a faster rate.
Here are four tips to help develop effective collaboration within your business.
Invest in your people and technology
Improving the employee experience is a key aspect of enabling more effective collaboration within the organisation. The success of collaborative technology depends entirely on employees changing the way they think about work for it to function.
Rather than just dropping new technology and processes on employees, companies need to ensure their staff understand what the intended goal is and why these tools are being implemented; educating the workforce about the benefits is pivotal to get them on board.
However, collaboration needs should be considered before running headlong into investment. Many business and IT leaders fail to consider whether the technology is truly needed, what it can do and if it's feasible long-term, let alone whether it fits in with the company's culture.
Reduce the number of tools being used
While the consumerisation of communication technology provides a wide range of options, it has also resulted in a complicated and crowded range of tools that IT management must deal with. Adding more tools in an ad hoc way leads to siloed work environments, a significant increase in administration costs and user frustration.
Learning new things is always hard, and for most people, the choice between spending time learning how to do things a new way or saving time and simply doing it how it's always been done seems like a no-brainer. Having too many tools leads to less time available to train staff to use them effectively, and can lead to skill gaps within the workplace.
Security is another key reason to reign in the number and types of tools in use at the organisation. To streamline communication, security needs to be planned strategically, but not overly be disruptive or restrictive to the end user.
Embrace the evolving workplace
In a recent report by BT, 73% of office workers in large organisations would prefer their IT department invested in mobile technology rather than technology for their office desk. Put simply, a nine-to-five office culture doesn't suit everyone, and employees are putting flexibility higher on their job wish list.
Remote working and flexible hours shouldn't be an obstacle to effective collaboration. In fact, true business collaboration means going global. Technology has played an important role in challenging the traditional concept of work, and simple tools like instant messaging, video conferencing and smartphone screen sharing all support collaboration and communication across the company.
However, there needs to be a balance between a collaboration free-for-all and a completely shut-down infrastructure. The future's most successful organisations will listen to what employees want, then settle for a standard set of collaboration tools so that collaboration silos are avoided.
Building an open, flexible working culture and putting the right technologies in place will empower employees to make their own decision about how they work best together in teams, and in turn, this will bring about effective collaboration and top-quality work from your employees.
Shared storage
Although flexible working throughout the organisation both geographically and across timelines does increase business collaboration, it also creates new challenges which can hamper productivity.
A clear by-product of agile working is that employees are less likely to be in the same physical environment when working together on projects, even at critical times. Consequently, workflows can be impacted by frustrating set-up times, along with the need to ensure all the correct files are located and uploaded, and the time spent exporting work to the next silo. Simply put, technology is needed for the benefits of the evolving workplace to be fully realised.
Advances in shared storage provide the organisation capacity to eliminate these issues and support a collaborative working environment. Modern networked systems which provide shared storage have unprecedented capabilities when it comes to permitting multiple users simultaneous access to the same programs and files. Rather than waiting for one part of a project to be completed before beginning another, employees can synchronise their workflows to advance projects at a faster rate. Having data constantly accessible allows dispersed teams to work more closely, meaning they can be more productive.
Get the ITPro. daily newsletter
Receive our latest news, industry updates, featured resources and more. Sign up today to receive our FREE report on AI cyber crime & security - newly updated for 2023.
Esther is a freelance media analyst, podcaster, and one-third of Media Voices. She has previously worked as a content marketing lead for Dennis Publishing and the Media Briefing. She writes frequently on topics such as subscriptions and tech developments for industry sites such as Digital Content Next and What's New in Publishing. She is co-founder of the Publisher Podcast Awards and Publisher Podcast Summit; the first conference and awards dedicated to celebrating and elevating publisher podcasts.