Microsoft waves goodbye to TechNet subscriptions
IT pros have until the end of August to sign up before the software subs service is retired.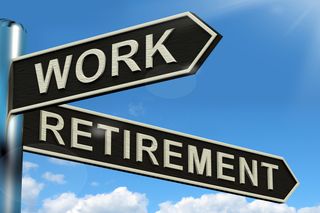 Microsoft has sounded the death knell for its TechNet subscription services and won't be accepting any new sign-ups past September.
The software giant said it is retiring the service so it can focus on other areas, namely free software and evaluation/expert resources. IT professionals have until 31 August to purchase a subscription - although they have until 30 September in which to activate it - and current contracts that expire after that date will not be renewed.
The news was announced on the TechNet subscription page along with accompanying FAQs about the subscription and its retirement.
"As IT trends and business dynamics have evolved, so has Microsoft's set of offerings for IT professionals who are looking to learn, evaluate and deploy Microsoft technologies and services. In recent years, we have seen a usage shift from paid to free evaluation experiences and resources. As a result, Microsoft has decided to retire the TechNet Subscriptions service and will discontinue sales on August 31, 2013," the company stated on its FAQ page.
"Although the TechNet Subscriptions service has experienced piracy and license misuse in the past, there was no single factor in the decision to retire the TechNet Subscriptions service."
TechNet is a much-used resource among IT professionals and advanced users as it provides them with beta software, support and insight from Microsoft and their peers in the development community. News of its demise has been far from welcomed by users.
One reader of sister title PC Pro commented: "I am pretty cynical that this is just to get people onto more expensive MSDN subscriptions that I assume are staying even though they would be equally open to the same piracy issues."
Other responding to our sister title's story on the issue felt the same way.
"This was a great resource for IT Pros... Microsoft seems to be dropping SMB's IT Pros, who helped them grow their business and they're now not supporting us," said another comment poster.
One reader has even gone so far as to set up a petition regarding the change. At the time of publication 266 people had signed up to it.
A daily dose of IT news, reviews, features and insights, straight to your inbox!
Maggie has been a journalist since 1999. She started her career as an editorial assistant on then-weekly magazine Computing, before working her way up to senior reporter level. After several years on the magazine, she moved to 'the other side of the fence' to work as a copywriter for a marketing agency, writing case studies and working on ad and website copy for companies such as eBay, Dell, Microsoft and more. In 2006, just weeks before IT Pro was launched, Maggie joined Dennis Publishing as a reporter. Having worked her way up to editor of IT Pro, she was appointed group editor of Cloud Pro and IT Pro in April 2012. She became the editorial director and took responsibility for Channel Pro, in 2016. Her areas of particular interest, aside from cloud, include management and C-level issues, the business value of technology, green and environmental issues and careers to name but a few.
A daily dose of IT news, reviews, features and insights, straight to your inbox!
Thank you for signing up to ITPro. You will receive a verification email shortly.
There was a problem. Please refresh the page and try again.