You're hired! Video joins the business world
In just a decade, video has grown to one of the largest generators of Internet traffic. Businesses are now starting to put it to more use.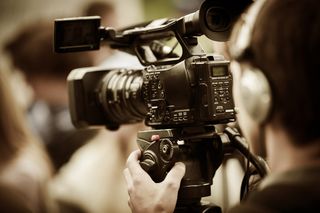 Inside the Enterprise: Statistics on the growth of online video aren't hard to come by.
Analyst firm Forrester Research, which has been tracking digital content for some time, says that video is now the fastest-growing content category. According to the firm, more than 90 per cent of the online population will watch video "regularly" by 2017.
Already, online video advertising is worth more than 1 billion annually, and services such as the BBC's iPlayer account for significant percentages of online traffic.
Businesses, though, have struggled with video as a way to reach their audiences. Some companies do produce video rather well: in the tech sector, Cisco is one example of a company that has struck the right balance between factual content, production values and even, humour.
But for the wider business community, creating video, and then ensuring that video reaches the right audience, means overcoming several hurdles.
The first is the need to produce a good-quality video in the first place. Cisco has both its own TV studios, and employs a number of ex-network news video journalists to produce editorial-style pieces for its various websites. Most companies cannot stretch to that type of investment, although the cost of video production has fallen, in part due to the move to solid-state, digital video cameras and stills cameras that can also capture moving images.
But at least the budget for video production is a one-off cost. Distributing the video can be expensive, and technically complex. It is only a decade ago when streaming video services charged by the stream, making it prohibitive to reach all but small audiences. Then there was the need to format video for multiple platforms, with separate streams for Windows Media Video, Real Player and the like.
It's no wonder, then, that businesses have turned instead to consumer video services, especially YouTube. The Google-owned video service has a vast audience of its own, but it lacks some of the control that content owners, and especially, brand owners, want over their clips. YouTube can sell advertising around any content, and businesses don't necessarily want their CEO's financial statement appearing alongside Charlie Bit My Finger, Fenton the Dog or worse.
This has led some British entrepreneurs to set up a new business video service Nideo. The new site is based on a clean and simple design, that's closer in design to the film-makers' favourite Vimeo.
The pricing is simple too: 1GB of uploads a month is free, then there are options for 10GB (7+VAT), 60GB, 120GB and custom accounts. There is also a bandwidth cap, so it might not suit Fenton the Dog, but for most business users, too much traffic would be a nice problem to have.
The idea behind Nideo, according to co-founder Roy Kimani, came from growing frustration at existing video platforms' limitations. Kimani, who ran a video production company, found that his clients were unhappy with YouTube, even though it was a free service. Research carried out by YouGov for Nideo backs this up: one in four business people believe YouTube is "inappropriate" for their content, and a further 28 per cent found its "clutter" to be a distraction.
Nideo could be an alternative platform for businesses. But to succeed, two things need to happen: it needs to resist the temptation to become yet another social media site, and businesses need to be prepared to pay for their video hosting.
Stephen Pritchard is a contributing editor at IT Pro and runs a production company, ENS Media.
A daily dose of IT news, reviews, features and insights, straight to your inbox!
A daily dose of IT news, reviews, features and insights, straight to your inbox!
Thank you for signing up to ITPro. You will receive a verification email shortly.
There was a problem. Please refresh the page and try again.