Dell faces shareholder revolt over plans to go private
Updated: Michael Dell could be forced to up his bid or risk being ousted from the firm he founded.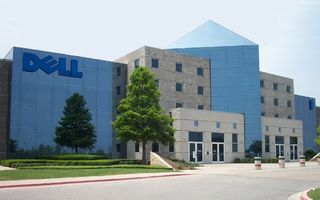 Michael Dell's attempt take the ailing PC vendor private appears to have hit a major stumbling block as shareholders could reject the proposal.
Dell's plan to pay $13.65 per share was expected to be passed by shareholders during a vote today. However, WSJ sources suggest that a trio of prominent stakeholders in the form of the Vanguard Group, State Street and BlackRock will oppose Dell's offer in an attempt to get him to increase his bid.
There are also concerns over whether existing CEO Michael Dell is the right person to help lead the firm's transformation from a PC vendor to a one-stop shop for enterprises.
The shareholder vote could be adjorned as Dell and his advisers look to convince shareholders to accept his proposal.
Reports suggest Dell is unwilling to increase his offer to retain control of the company he started in his dorm room at the University of Texas.
Meanwhile, Dell's second largest shareholder Carl Icahn claims his bid to buy shares reflects the true value of the company. With a deal involving a share buy-back scheme, Icahn claims his proposal is worth between $15.50 and $18 per share.
If his bid is successful, Icahn will take control of Dell, remove Michael Dell as CEO and also look to replace the board.
Updated 18/7/2013
Dell has confirmed that the its Special Meeting of Stockholders has been adjourned to "provide additional time to solicit proxies from Dell stockholders".
No vote has been taken and the Special Meeting will reconvene on 24 July, 2013 at 5 p.m. CDT.
A daily dose of IT news, reviews, features and insights, straight to your inbox!
Khidr Suleman is the Technical Editor at IT Pro, a role he has fulfilled since March 2012. He is responsible for the reviews section on the site - so get in touch if you have a product you think might be of interest to the business world. He also covers the hardware and operating systems beats. Prior to joining IT Pro, Khidr worked as a reporter at Incisive Media. He studied law at the University of Reading and completed a Postgraduate Diploma in Magazine Journalism and Online Writing at PMA Training.
A daily dose of IT news, reviews, features and insights, straight to your inbox!
Thank you for signing up to ITPro. You will receive a verification email shortly.
There was a problem. Please refresh the page and try again.