Bale joins Real Madrid, Nokia joins Microsoft
Mark Evans ponders what Microsoft's takeover means to Nokia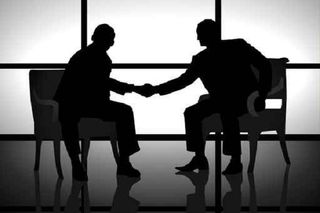 Really? Microsoft is purchasing the telephone arm of Nokia? Mr. Ballmer what further folly are you pursuing with this so-predictable effort to bolster the lacklustre performance of Windows Mobile 8?
When Nokia stated that they were putting their weight behind Windows Mobile(WM) 8, it was the biggest "come and get me" call in recent years, beaten only by Gareth Bale's call to Real Madrid. Only time will tell how successful both moves will finally be, however, the Nokia situation is more fraught with danger than the Spurs - Real Madrid transfer.
Gareth Bale has joined the Real Madrid team. If Bale is unsuccessful in Spain the manager of the team has other options to fill his space in midfield.
Nokia has joined the Microsoft team. If Nokia is unsuccessful Microsoft will be left without any real involvement in mobile telephony and the Android/iOS juggernaut will roll on.
This is a real gamble by Microsoft. The price, $7.2 billion (4.6 billion), on the face of it, is not unreasonable. The cracks begin to show when one considers the actual deal. Microsoft has agreed to buy Nokia's mobile telephone business. Not the whole business.
Nokia is respected players in the mobile network hardware business (think Cisco for mobile networks') and Microsoft isn't buying into that. What Microsoft is buying is the patents and design/manufacturing arm of Nokia for the mobile handsets. There may very well be considerable value in the Nokia patents, but as a layman it is difficult to see exactly what those patents will deliver.
Presumably, any company using Nokia patents is already paying a license fee to use them. Would Microsoft seek to deny further licensing of Nokia patents when the agreement runs out? How would that pan out in the market? It is difficult to see how Microsoft would be able to gain from tit-for-tat license battles as a way of undermining Apple and Google.
It would fundamentally undermine the Nokia business if licensing of technology was hampered by fractious litigation the recent issues between Apple and Samsung show how fraught that pursuit can be.
If the patents aren't the larger part of the deal, then we are left with the strategy of shaping Nokia to be a threat to Apple and Android.
Yeah That has really worked well recently, hasn't it, Steve? There was the WM 7 to WM 8 debacle, where early adopters who took a leap of faith to use WM 7 were subsequently told that all of the goodies' would come in WM 8.
The early adopters were then almost immediately told that the handset they had purchased was incompatible with WM8, so Microsoft provided WM 7.8 and effectively told these WM pioneers to like it and shut up. Yes, guess who got his fingers burnt in that little technology cul-de-sac
Buying Nokia's telephone division doesn't make a tremendous amount of sense in the wider telephony arena. Admittedly, it strikes a (final?) blow at Blackberry and also puts HTC on the back foot and searching for a partner to help re-assert its former position in the handset market, but in terms of a strategic blow to Apple or Google it seems like Microsoft is taking a (falling) knife to a gunfight?
From the pre-smartphone days of mobile telephony, Nokia was the gold standard. Its adherence to Symbian in the face of Apple and its iTunes app store was where the struggle for relevance really began. Having effectively claimed the market for apps, Apple and Google leave Microsoft with a rather poor argument for developers to target the WM8 platform.
Without an ecosystem' (one of the more revolting tech terms in use today) the argument for businesses to use WM8 is rather less than compelling
"But," you may say, "Native Office applications Word, Excel, PowerPoint, Outlook - on the handset? Isn't that a good reason to buy a Microsoft/Nokia handset?"
In the face of all of the applications which grew to fill the Microsoft-enforced vacuum for Office suite on iOS and Android, this argument isn't strong enough now. Microsoft licensed Activesync to Apple and others, so the phone version of Outlook is hardly a deal-breaker either.
Microsoft is in a position where they could purchase Sony. Sony would give Microsoft a strong footing in the world of media via Sony's fleet of film studios and it would give Microsoft an opportunity to buy its way into becoming a serious hardware manufacturer with a pedigree. As an aside, it would also position Microsoft as the major global gaming platform manufacturer with the Xbox and Playstation and would give Redmond the option to position the Xbox as more of a home media centre as the whispers concerning the Xbox One seem to suggest leaving the Playstation as a gaming platform in the kids' bedrooms. Who cares?
Microsoft would win in either case. This makes more sense than buying Nokia. There are synergies, there are potential new business streams and there is a huge boost to the Microsoft business in terms of delivery of entertainment media which they could make available on iTunes and make money from Apple.
Microsoft could call more shots not all of them, by any means and position itself to have a huge say on a considerable part of the entertainment market. With the slow demise of record labels in the music business the recording arm of Sony has a diminishing impact on sales, but it might be enough to get Microsoft at the "big boys table" in the world of media.
If someone in Redmond is expecting the purchase of Nokia to set mobile phone users' hearts racing then that really shows how far behind the times Microsoft is. It is more likely that Microsoft is frantically praying that Nokia's falling dagger can be caught and used to strike into the hearts of Apple and Google.
Mark Evans is IT director at construction firm RLB and a member of IT Pro's Leaderboard panel of decision makers.
Get the ITPro. daily newsletter
Receive our latest news, industry updates, featured resources and more. Sign up today to receive our FREE report on AI cyber crime & security - newly updated for 2023.