Nokia bags Chinese approval for Microsoft phone deal
Finnish phone maker wins regulatory approval to sell off its phone business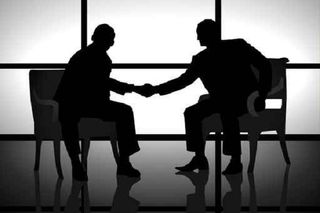 Nokia has received approval from the Chinese Ministry of Commerce to sell its phone business to Microsoft.
"Nokia and Microsoft have now received regulatory approvals from the People's Republic of China, the European Commission, the US Department of Justice and numerous other jurisdictions," Nokia said in a statement.
Nokia agreed to sell its Lumia phone line to Microsoft for 5.4 billion last year, minus its extensive set of patents.
The news was greeted positively, bumping the Finnish manufacturer's stock by three per cent.
Reuters cites analysts as hoping Nokia can operate with more flexibility with its patents and without a mobile business.
Dropping its phone business could allow Nokia to change its pricing structure with patent licensees such as Google and Samsung. Competitors would not be able to raise prices on Nokia phones in retaliation if it started charging more.
Nokia denied any previous wrongdoing in a press release.
"No authority has challenged Nokia's compliance with its FRAND undertakings related to standard-essential patents (licensing on fair, reasonable and non-discriminatory terms) or requested that Nokia make changes to its licensing program or royalty terms," it wrote.
Others remained concerned. Google and Samsung asked Chinese regulators to prevent it from raising prices. The Finnish company already makes 500 million annually from licensing fees.
One vice president of the European Commission's Competition Unit warned Nokia not to abuse its patents.
"If Nokia were to take illegal advantage of its patents in the future, we will open an antitrust case," Joaqun Almunia said. "I sincerely hope we will not have to."
A daily dose of IT news, reviews, features and insights, straight to your inbox!
A daily dose of IT news, reviews, features and insights, straight to your inbox!
Thank you for signing up to ITPro. You will receive a verification email shortly.
There was a problem. Please refresh the page and try again.