What does the CIO do about the CDO?
What does the emergence of the CDO mean for the CIO? Mark Samuels takes a look...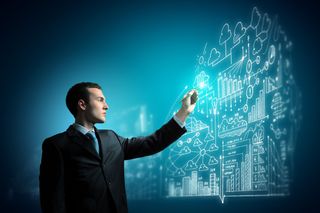 The Doctor's Surgery: It has been a tough few years for CIOs, with many industry commentators spending a great deal of time discussing the demise of the traditional IT leader. But fascination with the impending death of the CIO has recently been usurped by interest in the birth of a new executive, the chief digital officer (CDO).
This new C-level executive is being charged with ensuring the business takes advantage of the emergence of digital technology and the associated information explosion. Analyst firm Gartner estimates as many as 25 per cent of organisations will have a CDO by 2015.
So, does your organisation need a dedicated CDO? More to the point, what does the rise of the digital executive mean for the CIO? One simple fact that can help explain the rise of the CDO is the inexorable increase in information.
Big data remains a buzz phrase beloved by marketing departments and loathed by CIOs, but no one can doubt that modern organisations are swamped by structured and unstructured data. Estimates suggest 90 per cent of the world's data has been generated in the past two years.
Attempting to discover trends from this flood of information is seen as an organisational priority. The CIO, who has traditionally focused on operational concerns, might not be perceived as the person best placed to create intelligence from the morass of digital data.
It is this belief that has spurred calls for the appointment of CDOs. However, an element of caution is necessary. Digital might be the trend of the moment but I'm not sure every business needs a dedicated CDO. At least not straightaway.
Businesses yet to appoint a CDO are not necessarily backwards. Digital success might be a crucial objective but it is also a tricky target to hit. The CDO role remains a niche executive role centred on blue-chip media organisations and forward thinking firms in the public and private sector.
The majority of organisations are still focused on making the most of cloud, social and mobile through their existing executive set up. And the responsibility for all-things-digital in such firms lies somewhere between the CIO and chief marketing officer.
IT leaders have a small window of opportunity. CIOs looking to assert their authority must be digital spearheads for their organisation in terms of strategy, leadership and governance.
Technology chiefs who prove their digital capability now will stand a much better chance of long-term success. And when the business finally thinks about appointed a CDO, it might just find it already has a digital-savvy CIO.
Dr Mark Samuels is editor at advisory organisation CIO Connect. He examines the future role of the IT leader each month in his regular column.
A daily dose of IT news, reviews, features and insights, straight to your inbox!
A daily dose of IT news, reviews, features and insights, straight to your inbox!
Thank you for signing up to ITPro. You will receive a verification email shortly.
There was a problem. Please refresh the page and try again.