Microcosm: Bringing forums back from the dead
The forum is back, but not as we know it, writes Tom Brewster...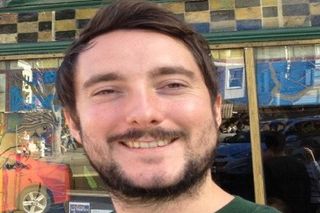 Internet forums are strange places. They're full of people venting spleen, sharing their passions and exchanging goods, whether they be physical or digital. On the dark web, they're full of those selling the attack tools responsible for causing billions in damage across the world.
But the technology behind most of them is old and knackered. They're not fit for a world that has moved on from the bland, non-dynamic sites of old, written in plain HTML with dashes of CSS. What's needed is a platform that can help enthusiasts not just create forums that are attractive and fun to use, but that incorporate modern internet shopping systems, as well as auction functionality to rival eBay's.
At least, this is where Microcosm, a six month old London-based start-up, thinks. Having formed following some drink-infused conversations at the pub, it wants to become the dominant forum platform on the planet. Somewhere between WordPress and Tumblr for special-interest groups, says one of the company's two employees, David Kitchen.
You'd think with Facebook dominating the social space and the likes of Reddit serving Microcosm's target market just fine. Yet it's become apparent from initial crowdfunding projects that there is genuine demand for a proper forum provider. The first round managed to bring in 50,000. The second raised 100,000 in just two and a half hours. Don't ever go thinking certain parts of the internet are dead and buried.
Why such interest in Microcosm's proposition? First, social networks just aren't right for those who want single-focus websites. "We're deeper and more engaging than social networks," says Kitchen.
Then there's the lack of quality in the forum platform market. The biggest problem is that most simply don't do mobile well, which is bizarre in a world replete with the little and not-so-little smartphones filling people's pockets. "[The offerings are] slow, clunky and feel like something from 1999 and that's because they are," Kitchen adds.
A daily dose of IT news, reviews, features and insights, straight to your inbox!
A daily dose of IT news, reviews, features and insights, straight to your inbox!
Thank you for signing up to ITPro. You will receive a verification email shortly.
There was a problem. Please refresh the page and try again.