Fashion and healthcare will drive the Internet of Things
Dell World closing session discusses future of IoT, and how to deal with the data it creates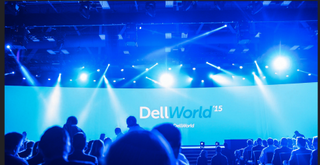 The future of the Internet of Things lies in fashion and preventative medicine, according to panellists at the closing session of this year's Dell World.
While there are plenty of applications in manufacturing, automotive and other business areas, personal interaction with the IoT will be defined by these two areas, according to experts leading a discussion at Dell's annual conference.
Geoff McGrath, MD of McLaren Applied Technologies, McLaren Group, told delegates: "I think the revolution in the health space is probably not going to come from [the wearables] industry - I think we might be surprised at the fashion industry ... they might actually crack the code.
"We are working with some people and you would be really surprised what they are trying to put into everyday clothing. They are trying to crack the design challenge - what do people think is meaningful insight, when you really just want to wear a shirt."
However, Alexis Ohanian, co-founder of Reddit, said that, currently there is a glut of "stocking stuffer" IoT devices.
"We'll see [entrepreneurs] who get very seduced by this idea of 'oh look what I can do' and not actually solve any cool problem with it, and I think that's where we see a lot of these 'stocking stuffer' ideas that may make for a really interesting [Christmas present] but never actually get used much beyond that," Ohanian said.
Aneesh Chopra, founder of Hunch Analytics and the former CTO of the USA, added: "The idea we're going to be quantifying ourselves is interesting, but in the context of how people are engaging with the healthcare system, we're going to see a different model. A healthcare organisation that's responsible for the entirety of your care - maybe actually prescribing that you sensor-up the home or sensor-up the loved one, because they want to be more aware of an alert to keep you from falling sick."
"The prescription for a vest that will monitor whether you're going to have a heart attack will be used and it will be valuable. It will help them live longer and at a lower cost in the long run to the [healthcare] system. So there are plenty of IoT applications that are not targeted at the healthy people," Chopra added.
Connected cars
The speakers also expressed enthusiasm for connected cars, but with an overall sentiment that more common standards are needed to for them to really grow popular.
Indeed, while not addressed on stage directly, concerns have been raised over the ability for autonomous and semi-autonomous cars to communicate with each other, particularly after a Google car and an Audi Q5 nearly crashed into each other in San Antonio.
Concerns around the behaviour of the Tesla Model S when in 'autopilot mode' have also been raised while Dell World has been going on.
Aarti Shahani, NPR tech reporter and moderator for the session, said: "One very dramatic way we're seeing IoT is it's hitting the roads. It's remarkable how quickly vehicles have become smart. One issue, though, is that they can't necessarily talk to each other."
"So," she asked, "as IoT develops, particularly in cars, do I have to worry that the Ford and the Google Car and the Honda are not going to be able to speak to each other? Is that another issue here?"
Joyce Mullen, global OEM solutions leader at Dell, said this is exemplary of a wider problem of standards in the IoT.
"It's a little bit of a Wild, Wild West out there and I think prohibiting adoption, for sure, and I think it's certainly prohibiting efficient adoption," Mullen said.
"We're several years away from standards genuinely uniting."
Governance, privacy and control
Underlying the excitement of the IoT, however, are genuine concerns around user privacy and the security of data.
Michael Raynor of Deloitte said: "You want to be careful about collecting a enormous amounts of data and using a very small amount of it. There's a tendency to think that when it's cheap to collect and cheap to store, there's going to be enormous ... value. Except for the fact that hanging on to all this data actually creates a risk, because it sits there waiting to be hacked, waiting to be stolen. It's a real issue."
Respect for privacy is also important, especially if companies want millenials to buy into their products.
"One of the opportunities is to revisit the idea of privacy and essentially the rights that we have when we interact with these technologies and one of the questions that we've tried to grapple with for the past several years is 'can we build a framework that allows individuals control over the use of this information?' and a compact that would say 'You're only going to collect what I'm authorising you to collect'," said Chopra.
"So, it's a little bit [more of an] implicit understanding around what you are doing," he added. However, he said this should be more of an industry baseline standard that a legal obligation.
"There's a misconception that ... [millenials] don't care about privacy, just because we're willing to tweet our location everywhere, or what have you," said Ohanian. "[But] we do really care about it - a big part of why Snapchat is so successful is because of the [anonymity] of it."
"It's really important for all these tools that we're building - yes I want there to be a simple way for me to track all those things about my life, but I want, as a consumer, to feel in control, to know exactly what I'm giving," he added.
Get the ITPro. daily newsletter
Receive our latest news, industry updates, featured resources and more. Sign up today to receive our FREE report on AI cyber crime & security - newly updated for 2023.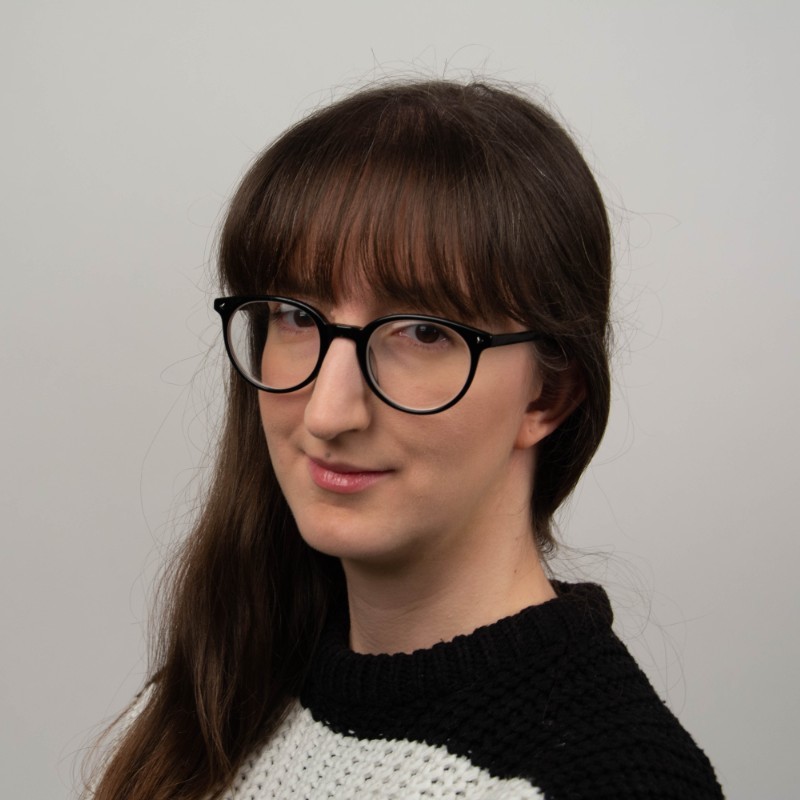 Jane McCallion is ITPro's deputy editor, specializing in cloud computing, cyber security, data centers and enterprise IT infrastructure. Before becoming Deputy Editor, she held the role of Features Editor, managing a pool of freelance and internal writers, while continuing to specialise in enterprise IT infrastructure, and business strategy.
Prior to joining ITPro, Jane was a freelance business journalist writing as both Jane McCallion and Jane Bordenave for titles such as European CEO, World Finance, and Business Excellence Magazine.