Apple appoints Jeff Williams as COO
Phil Schiller's responsibilities expand to include management of App Store across platforms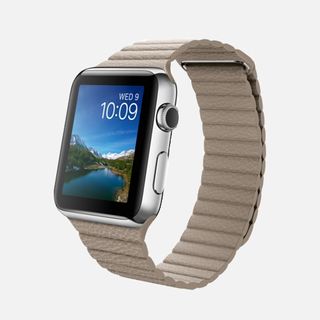 Apple has announced a number of big changes in the company's leadership team, with Jeff Williams becoming COO and a number of other shifts that demonstrate a potential change of focus for the company.
Williams joined Apple in 1998 and has been working as vice president of operations since 2004. He has led Apple's supply chain division since 2010 and worked heavily on the launch of the iPhone back in 2007 to help it become one of the most popular smartphones to date. He has also been instrumental in the Apple Watch's success, helping to ensure retailers are supplying demand of the wearable.
Johny Srouji has also been promoted, into the position of senior vice president for Hardware Technologies. Apple said he has shown great promise, overseeing Apple's research and development of components including batteries, application processors, storage controllers, sensors silicon, display silicon and other chipsets.
"We are fortunate to have incredible depth and breadth of talent across Apple's executive team. As we come to the end of the year, we're recognising the contributions already being made by two key executives," said Tim Cook, Apple's CEO.
"Jeff is hands-down the best operations executive I've ever worked with, and Johny's team delivers world-class silicon designs which enable new innovations in our products year after year."
Additionally, Apple VP Phil Schiller will take on more duties, including over-looking the App Store across all platforms, while Tor Myhren will join Apple from advertising agency Grey Worldwide as vice president of marketing communications.
Cook added: "Phil is taking on new responsibilities for advancing our ecosystem, led by the App Store, which has grown from a single, groundbreaking iOS store into four powerful platforms and an increasingly important part of our business.
"And I'm incredibly happy to welcome Tor Myhren, who will bring his creative talents to our advertising and marcom functions."
A daily dose of IT news, reviews, features and insights, straight to your inbox!
A daily dose of IT news, reviews, features and insights, straight to your inbox!
Thank you for signing up to ITPro. You will receive a verification email shortly.
There was a problem. Please refresh the page and try again.