IT wishlist: what tech leaders hope for in 2017
Forget predictions, here's what IT leaders want to happen next year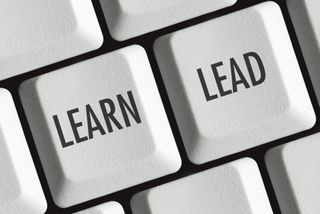 After a year like 2016, it seems wise to look to the future.
We've asked tech leaders from across industry not for their predictions, but their wishlists what they hope will happen in 2017 to make IT a safer, better, more productive industry. Here's a selection of responses, highlighting a focus on security, automation, the cloud and connectivity.
Security now
It'll come as no surprise that security experts desperately want customers and the companies that serve them to take their digital safety more seriously.
Duncan Hughes, systems engineering director for EMEA at A10 Networks wants to see security become a priority at companies. "Equally, we would like to see the public become more personally aware of cybersecurity and the steps they can take to secure themselves," he added. "This could start simply with a heightened sense of caution when approaching websites and emails."
What practical steps would IT leaders like the rest of us to take? To start, Marc Boroditsky, vice president & general manager of authentication at Twilio, wants companies to offer two-factor authentication as part of their customer logins. "2FA requires an extra step for example, a one-time verification code sent to the user's device or a request sent via push notification which substantially increases the difficulty in compromising that account."
Next up is Albie Attias, managing director of IT solutions provider King of Servers. Attias has a simple request: train your staff in basic IT security. "I think this would help make sysadmins' and IT managers' jobs that bit easier as it will give employees a better understanding of why IT departments invoke restrictions on users. They will be less likely to sneakily sign in to their work account on a random device if they understood the repercussions for doing so."
Attias would also like to see bigger budgets for security. "IT managers should not be expected to just deal with what they have'. If an organisation wants to introduce BYOD or encourages employees to work remotely, the IT department should be able to buy the security products they need to make sure they are adequately protected," Attias said. "Unfortunately, we have found from speaking to IT managers, that this is often not the case and they are left struggling to keep the network secure due to budget constraints."
More money for protecting data? That's sure to be on everyone's wishlist.
Data privacy
Todd Ruback, chief privacy officer of Ghostery, is optimistic about 2017, thanks to the General Data Protection Regulation (GDPR). "The GDPR is a brilliant piece of legislation that over the course of 2017 will get more and more attention, culminating with an all-out sprint to compliance this time next year," he said.
He'd like to see IT pros get reading the regulations. "I would like to see it force us all to look inward to understand what we really collect and how we use it, and then transparently explain it to consumers," he said. "It should be a career-defining moment for anyone dealing in data."
Accepting automation
The past year marked the rise of the bots, but the full force of automation hasn't hit us yet. The IT leaders we spoke to want to see the industry getting ready for the opportunities and implications of AI, machine learning, and other automation technologies.
Neil Kinson, chief of staff at Redwood Software, wants companies to realise there's more to this revolution than cutting staff numbers. "In 2017, the business, outsourcing, shared services and IT community must move away from the idea robots simply replace humans. It is too simplistic an argument," he said. "In 2017 and beyond, the technology will evolve to a point where it can be integrated into existing systems, talking directly to applications that have a built-in understanding of the end-end process best practice."
For example, said Arnaud Choveau, brand and marketing at CCA International, AI could be used to help support staff to offer better customer service, rather than merely replace them. "For example, using AI to develop a chatbot to deal with online customer queries would massively cut costs by providing support without needing to train enough front-line workers to deal with every single query immediately," Choveau said. "Customers would then waste less time being bounced from department to department, platform to platform and having to explain their problem multiple times, as AI picks up basic details, such as location and correspondence history, meaning the agent can get to work solving the issue sooner."
Get the ITPro. daily newsletter
Receive our latest news, industry updates, featured resources and more. Sign up today to receive our FREE report on AI cyber crime & security - newly updated for 2023.
Get the ITPro. daily newsletter
Receive our latest news, industry updates, featured resources and more. Sign up today to receive our FREE report on AI cyber crime & security - newly updated for 2023.
Thank you for signing up to ITPro.. You will receive a verification email shortly.
There was a problem. Please refresh the page and try again.