Facebook founder Mark Zuckerberg denies presidential ambitions
However, he may use charity to influence government policy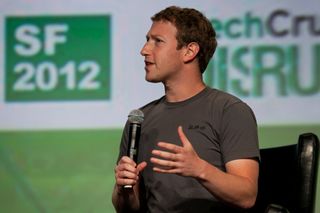 Facebook CEO Mark Zuckerberg said he has no ambitions to run for US president in the future, instead stating that he will concentrate on his company and charitable efforts.
Zuckerberg will not run for office, he told BuzzFeed News, saying: "I'm focused on building our community at Facebook and working on the Chan Zuckerberg Initiative." That's the project started by Zuckerberg and his wife, Priscilla Chan, in order to work on science, education and equality.
Speculation about the tech founder's future political career was initially sparked late last year, when unsealed court filings revealed that not only had he discussed the possibility with some of Facebook's board members, but that a recent reshuffle of the company's corporate structure would ensure that Zuckerberg could take a two-year break to hold "a government position or office" without losing control of the company.
His New Year resolution for 2017, to visit local communities in all 50 US states, was also suggestive of behaviour that one would normally associate with a presidential candidate. He has also emphasised the importance of religion (despite being previously characterised as an atheist) and hired ex-White House snappers to take his Facebook photos for him.
However, while a source close to the social CEO has also ruled out a bid for the Oval Office, they told BuzzFeed that Zuckerberg was planning to get involved in politics. "Here's the thing," the source said: "For Mark, Facebook is [a] global community that already plays this huge part in the lives of billions of people around the world and plays an incredibly important role in shaping the base on the issues that matter."
Instead of running directly for election, the source indicated that Zuckerberg may be planning to use the Chan Zuckerberg Initiative to influence government policy, with the organisation acting as a pressure group on behalf of issues that the CEO feels strongly about.
"There is absolutely a possibility that Mark may choose to play a stronger role in the political system and political debates," according to the source, "but I really don't see him stepping away from Facebook."
A daily dose of IT news, reviews, features and insights, straight to your inbox!
Adam Shepherd has been a technology journalist since 2015, covering everything from cloud storage and security, to smartphones and servers. Over the course of his career, he's seen the spread of 5G, the growing ubiquity of wireless devices, and the start of the connected revolution. He's also been to more trade shows and technology conferences than he cares to count.
As reviews and community editor, he's responsible for leading IT Pro's wide-ranging product coverage, and is an avid follower of the latest hardware innovations. He's never happier than when tinkering with complex network configurations, or exploring a new Linux distro.
In addition to managing the IT Pro Panel and working with the community of IT leaders that make it up, he co-hosts the IT Pro Podcast, where you can hear him ranting about his love of strange gadgets, his disdain for Windows Mobile, and everything in between.
You can find Adam tweeting about enterprise technology (or more often bad jokes) @AdamShepherUK, or you can email him at adam.shepherd@futurenet.com.
A daily dose of IT news, reviews, features and insights, straight to your inbox!
Thank you for signing up to ITPro. You will receive a verification email shortly.
There was a problem. Please refresh the page and try again.