Women make up just 15% of tech roles at Uber
Diversity report also reveals drastic underrepresentation of black and Hispanic groups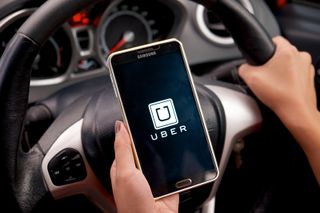 Uber's first diversity report has finally been released, revealing the same underrepresentation of female and non-white employees that exists at many other technology firms.
The report, which appeared on Tuesday, was promised by the ride-hailing service in response to allegations of systemic sexism that have plagued the company over the past few months.
Uber's total workforce is comprised of 36% female employees, which puts it in line with a number of other Silicon Valley companies. Google's workforce is made up of 31% women, Twitter is currently at 37% women, and Slack is out in front at 43%.
Uber's overall employee diversity figures
However there is a substantial drop in Uber's technical roles, where just 15% of the workforce is women.
"Of course, we need to do better and have much more work to do," said Liane Hornsey, Uber's chief human resources officer, in the report. "It's no secret that we're late to release these numbers. And I'd like to thank our employees for their tenacity in arguing the case for greater transparency."
In terms of ethnicity, half of the overall Uber workforce is white, while Asians make up the second largest group at 31%. Black and Hispanic employees represent just 9% and 6% respectively.
Again, these numbers drop drastically when looking at specific roles, as Hispanic and black employees collectively make up just 3% of the entire technical workforce.
Uber has been working to try and repair the damage from a string of PR disasters over the past few months. Former employee Susan Fowler made a dramatic exit from the company in December, claiming that she had suffered sexual harassment by her manager and that Uber decided not to reprimand him due to his strong performance record. Fowler estimated that, within her engineering division, women made up just 3% of the workforce by the time she left.
The allegations prompted an internal investigation led by former US Attorney General Eric Holder, assisted by Uber board member Arianna Huffington and associate general counsel Angela Padilla.
Uber has since hired a new chief human resources officer and a global head of diversity and inclusion, two appointees that have "hit the ground running" in their attempts to recruit underrepresented groups.
Most recently a manager at Uber's engineering division has claimed that sexism is "systemic in tech", and not just a problem at Uber. His comments have since sparked outrage from activists, who claim Uber is trying to sidestep criticism and avoid responsibility for solving their issues.
Alongside Tuesday's report, Uber made a commitment to investing $3 million (2.41 million) over the next three years to support organisations in their attempts to recruit more women into tech, although specific companies were not mentioned.
Picture courtesy of Uber
A daily dose of IT news, reviews, features and insights, straight to your inbox!
A daily dose of IT news, reviews, features and insights, straight to your inbox!
Thank you for signing up to ITPro. You will receive a verification email shortly.
There was a problem. Please refresh the page and try again.