Driverless Cars: Uber car involved in fatal crash had software flaws
However, US investigators still haven't determined the probable cause for the accident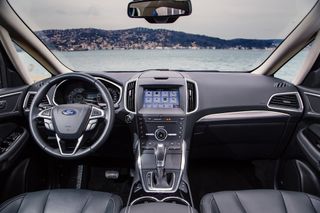 Autonomous cars have been a staple of science fiction for years, appearing in films like I, Robot, Demolition Man and Minority Report. Thanks to the brightest minds in Silicon Valley, however, they're rapidly becoming science fact.
Google is nearing the final stages of testing for its autonomous car programme, Tesla drivers can enjoy an 'Autopilot' feature for hassle-free motorway driving, and Pittsburgh residents can hail an Uber that drives itself.
But how do driverless cars work? Are they safe? When can we expect to try one out for ourselves? We answer all these questions, and more, below.
Latest news
6/11/2019: Uber car involved in fatal crash had software flaws
The self-driving Uber car that hit and killed a woman in 2018 had software issues, according to US safety officials.
49-year-old Elaine Herzberg was killed by an Uber test vehicle as she crossed a road in Tempe, Arizona in March 2018. The National Transport Safety Board (NTSB), which has been investigating the incident, released its findings on Tuesday.
According to the BBC, the NTSB found that "the system design did not include a consideration for jaywalking pedestrians".
Although the detailed findings raised a series of safety issues, a probable cause for the accident has not yet been determined. The safety board is expected to make that decision when it meets on 19 November.
Herzberg had been walking with a bicycle across a multi-lane road just before the collision. According to reports, the software on the Volvo XC90 test vehicle failed to correctly identify the bike as a collision hazard until just before impact.
The safety operator of the vehicle was found to have been watching TV rather than monitoring the car's progress, according to a police report, and could still face charges of vehicular manslaughter.
Uber, however, will not be facing criminal charges after prosecutors ruled that the company was not liable for the fatality.
Following Herzberg's death, authorities in Arizona suspended Uber from using the state's public roads for autonomous car tests. The NTSB report stated that from September 2016 to March 2018, Uber vehicles were involved in 37 crashes when in self-driving mode.
"We deeply value the thoroughness of the NTSB's investigation into the crash and look forward to reviewing their recommendations," Uber said in a statement.
03/05/2019: Government begins trials of autonomous vehicles in industry
Self-driving trucks are now being trialled by Highways England in East Anglia with a view to reducing the time it takes to complete roadworks.
Autonomous dump trucks which are used to transport large amounts of material such as dirt across worksites are now being used so they can work at all times of the day and night.
The shift to autonomous trucks could result in less time spent completing roadworks and a decreased risk of people involved in on-site accidents.
The autonomous trucks are currently being trialled on the A14 between Cambridge and Huntingdon after an initial trial in Australia where similar trucks are used to excavate mines.
"The trial we are leading with our partner CA Blackwell will enable the construction industry as a whole to be in a more informed position to make key decisions about autonomy on UK construction sites," said Julian Lamb, deputy project director on behalf of Highways England for the A14.
Once testing is complete, Highways England wants to roll out the latest technologies on sites across the UK, but it won't be commonplace on the nation's highways for around two-to-three years yet.
The news highlights the potential industry use cases for autonomous vehicles whereas the public is mainly used to seeing consumer examples - the technology going to offer more than a safe way to get you or your family from point A to point B.
The European Commission recently adopted a proposal to use a Wi-Fi-based standard for autonomous cars in the EU over the 5G-based C-VX2 standard that's been touted as the enabler for connected cars for years now.
The adoption has been met with fierce opposition from the likes of BMW, Ford and Deutsche Telekom which all claim that the standard will delay the rollout of connected cars in the bloc.
With that said, the two-to-three year estimate given by Highways England could be delayed further if the automotive and telecoms giants are to be believed.
6/02/2019: Gov plans to advance autonomous car trials
Autonomous cars could be on UK roads by the end of the year as the government plans to scrap requirements for the vehicles to have a dedicated safety driver.
This change means that the first advanced trials of self-driving cars on UK roads won't need a human behind the steering wheel, according to the Telegraph. The Department for Transport said the move will place Britain at the forefront of the technology.
"Thanks to the UK's world-class research base, this country is in the vanguard of the development of new transport technologies, including automation," said Jesse Norman, future of mobility Minister
"The government is supporting the safe, transparent trialling of this pioneering technology, which could transform the way we travel."
Previously, the government expected fully driverless vehicles to be in commercial operation on UK roads by 2021 with estimates that the technology will be worth 52 billion to the country in the next 15 years.
"Self-driving vehicles, made possible by advancements in AI, have been in development or testing for some time," said Matt Eckersall, regional director, EMEA West, SUSE.
"However, the news that fully driverless cars will be on the UK's roads by the end of the year, a result of removing the requirement for a dedicated safety driver, signifies not only the rapid progression being made in the space, but the increased investment by the UK government to ensure it is at the forefront of AI innovation."
However, this move may cause some concern, given the problems some autonomous car companies had last year. In May, a woman was hit by an autonomous Uber car which didn't identify her in time. The safety driver of the vehicle also didn't react in time and the woman was killed.
19/12/2018: 3,000 miles in a driverless car
A former Google engineer claims to be the first to use driverless car technology to cross America, riding coast-to-coast from San Fransico to New York in October.
Anthony Levandowski, who owns self-driving car startup Pronto AI, shared a video of his automated road trip in a product announcement.
The first car to be launched by Pronto, the Copilot, was used to make the 3,000-mile journey. Levandowski said that his team use a different approach to self-driving cars; rather than build technology that tells the vehicle how to drive, his team built technology that can learn how to drive the way people do.
"Our new approach has already enabled us to make great progress. We drove a vehicle coast-to-coast without any human intervention a technical milestone accomplished in October," he said announced.
Levandowski is a bit of an infamous figure within the driverless car space. He worked on Google's self-driving Waymo cars but left to start his own firm. He joined Uber not long after, but became embroiled in a lawsuit between the two companies after he was accused of taking trade secrets from Google.
"Over the past 18 months, as I've been painted into a villainous caricature, I've had lots of time for introspection," he said. "In some sense, the deeply personal hardships my family and I've had to endure have provided an important opportunity to step back and honestly reassess my past as well as plan for the future."
Pronto AI and the Copilot model are the initial fruits of that self-reflection, but Levandowski has used the launch to let off some frustration with the industry as a whole.
"Over the past 15 years, we've witnessed numerous advances in self-driving technology," he said. "I'm proud to have played a big role in it. At the same time, I've admittedly grown frustrated and at times impatient with the industry's inability to deliver on its promises.
"Instead of delivering products that could help people right now, we talk of "visions" or the "the future of mobility". Rather than democratizing the technological advances we've made for everyone's benefit, we reserve them for extremely narrow and non-representative "demonstrations" or "proofs of concept" that have scant hope of ever scaling in a commercially-viable way."
05/11/2018: Unpredictable London pedestrians to help test autonomous cars
The "risky" and unpredictable nature of London's pedestrians is being used to help teach autonomous cars to navigate through busy city streets.
A startup based at Imperial College London has developed software that scans and analyses footage of people walking down the most popular streets of the capital. The data is being used to help driveless cars predict human behaviour and gauge whether a pedestrian is about to dart across the road.
The company is called Humanising Autonomy and its co-founder Leslie Nootboom, believes the behaviour of Londoners is more "risky" and "confident" compare to other city inhabitants around Europe. This, he says, presents a complex challenge for autonomous cars.
"We are very confident that we are able to predict if someone is going to cross or not," he told the Evening Standard. "Cars need to understand the full breadth of human behaviour before they're ever going to be implemented into urban environments.
"The current technology is able to understand whether something is a pedestrian and not a lamp post, and where that pedestrian is moving, framing them as a box. We're looking inside that box to see what the person is doing, where they're looking, are they aware of the car, are they on the phone or running - does this mean they are distracted, or risky?"
What goes on 'in the box', where the subject is analysed, is far more complex than just whether its an obstruction or not. The machine has to assess whether the subject is going to attempt to cross the road from body language. In a busy city, where hoards of people walk up and down the streets and can cross at any given moment, that can be a bit of a minefield.
Busy street analysed by prediction model - courtesy of Humanising Autonomy
Nootboom's startup uses dashcam and roadside footage from popular streets such as Oxford Circus and Regent Street to train its machine learning model. Combining this human data with computer vision models is how the system can understand and predict complex human behaviours.
"We are working on both current vehicle safety systems (combining human decision making and computer vision models) and fully autonomous use cases. This means that our prediction systems are becoming more accurate with the day. Our vision is that cities can be safer, with automated vehicles that have a better reliability than human drivers," Nootboom told IT Pro.
22/10/2018: Addison Lee aim to ditch drivers by 2021
London cabbies might be out of a job as soon as 2021 as ride-hailing firm Addison Lee has entered a partnership to accelerate the implementation of driverless cars.
Following in the footsteps of rival firm Uber, the cab company has agreed on a deal with self-driving software maker Oxbotica to develop and deploy autonomous driving technology on the streets of London within three years.
"Urban transport will change beyond recognition in the next 10 years with the introduction of self-driving services and we intend to be at the very forefront of this change by acting now," said Andy Boland, CEO of Addison Lee Group.
The two companies will work together to create a detailed, digital maps of more than 250,000 miles of public roads in and around the capital. These maps will record the position of every kerb, road sign, landmark and traffic light in preparation for the deployment of autonomous cars.
Graeme Smith, CEO of Oxbotica, said: "This represents a huge leap towards bringing autonomous vehicles into mainstream use on the streets of London and eventually in cities across the United Kingdom and beyond."
Interestingly, unlike Uber or Google, both of which plan to develop and deploy autonomous cars around the world, Addison Lee has opted for a British company to provide the AI and data mapping for London.
MPs in the UK have questioned the safety of US developed self-driving technology because the data collected and used is too contextual to the US and doesn't take into account differences in other countries.
Already in the US, a woman was killed in Tempe, Arizona after an Uber car hit and killed her. The woman crossed the road with a bike and a few shopping bags and as a result, was killed because the car's dataset didn't include that specific combination of objects.
Speaking over the weekend, MP Julian Knight, who sits on the Commons' Digital, Culture, Media and Sport select committee, said that it was an example of how Silicon Valley makes software only relevant to California. He questioned whether it could recognise more district vehicles such as a red London bus.
"This is an example here of how these new social media companies and big tech companies are so US focused," the Telegraph reported. "It means the rest of the world, which makes up 97% of the population, are not tailored to and ignored."
In a more blunt statement, the appropriately named MP Tom Brake said: "This cannot be considered a mature technology if it cannot recognise a red bus but it can spot a Chevrolet."
14/09/18: Uber driverless car development sees investment accelerate
Uber has committed to invest more than $150 million to open an engineering hub in Toronto to help accelerate and drive forward its self-driving car plans.
While Uber found itself in a difficult situation following a fatal collision between one of its driverless cars and a cyclist, the financial commitment the ride-sharing firm has made is indicative it's not turning off the highway to autonomous vehicles.
The investment, reported Reuters, will cover a five-year plan to expand Uber's engineering capabilities as well as its work on utilising artificial intelligence. And despite being based in San Francisco, Uber will carry out this engineering push in Canada with some 500 people expected to bee added to its workforce in Toronto, a city in which it chose to open a driverless cars research centre in last year.
While Uber looks to develop a driverless car fleet, Nvidia continues to push the hardware and systems needed to get such self-driving automotive technology on the road. Notably, the graphics card giant has made its Drive AGX Xavier development kit available for worldwide use, opening access to a platform that can underpin autonomous cars, trucks, shuttles and other vehicles.
Nvidia also wants to push its driverless car technology down other routes, with Project Maglev. The Project looks to push the Drive artificial intelligence-centric platform beyond self-driving cars and bring more smart automation into other industries such as robotics and healthcare, reported VentureBeat.
13/08/2018: Multiple codes open self-driving cars up for hacking
The scale of coding needed to operate self-driving cars offers an easy opportunity for hackers to potentially turn a vehicle into a "fully loaded weapon".
That's according to John Chen, CEO of BlackBerry, who warned yesterday that "a car could easily be infected with viruses" allowing a criminal to hijack it, in an interview with the Telegraph.
Although mostly known for smartphones, Blackberry has recently started to develop driverless car technology, in partnership with Chinese internet company Baidu.
"I can create a car I think is 90% virus free but as soon as that car gets on the road and is being used, those conditions need to be regularly checked," he said. "Regulation and safety and security tech need to be established well before I think anyone should allow the cars on the road. The self-driving car still has a lot of human error and safety control."
Indeed, although there are no examples of the technology being involved in a crash due to software being hacked, most of the major companies have had an incident during or after testing. Recently, it was reported that Apple had a self-driving vehicle involved in an accident and both Uber and Tesla have had multiple issues in the US.
Tesla's accident proved fatal as its car hit and killed a woman in Tempe, Arizona. Highlighting Chen's point, the multiple lines of code the car used detected the woman, but because she was behind a bike with shopping bags on the handlebar, the software didn't recognise her as an obstruction.
The exploitation of code to launch cyber attacks has been demonstrated in recent attacks on TicketMaster and British Airways, the latter's website only requiring 22 lines of code to be tweaked in order for criminals to access details on 380,000 of its customers.
30/08/2018: People are the cause of most driverless car accidents
Analysis suggests autonomous vehicles are to blame for just seven of the 88 crashes that have occurred in California in the last four years - with humans at fault for the rest.
Given more than 50 companies now have permits to test these cars on California's roads, there have inevitably been a number of accidents along the way; one of which was serious enough to have resulted in a death.
But analysis by news outlet Axios shows that just 8% of accidents were caused by a fault in the vehicle - with only one of these incidents occuring while the vehicle was in 'autonomous mode' and moving.
To further the case for autonomous driving, six of the seven accidents occurred while the car was both moving, and in 'conventional mode' - i.e. when a human was at the wheel. Just one of the 57 accidents involving a moving vehicle was caused by a fault in the AI.
The remaining 31 accidents, meanwhile, occurred while a self-driving car was stopped, with three of these incidents involving a human intentionally attacking a self-driving car, for example by hitting or climbing on top of it.
Axios previously examined data on self-driving cars, provided by the State of California Department of Motor Vehicles, in August 2017 where there had just been 34 recorded incidents since 2014. In the last 12 months, this figure has risen by 54.
Writer Kia Kokalitcheva said there will be a multitude of issues and accidents with self-driving cars as the AI-driven vehicles must contend with other vehicles, cyclists, pedestrians, and objects with which they share the road.
With the number of companies testing autonomous vehicles on the rise, and continuous investment flooding into research efforts, the number of accidents involving self-driving cars is also certain to heighten. But, at least according to this analysis, it'll be the people who are to blame.
28/08/2018: Uber teams with Toyota on driverless cars after fatal crash
Uber is partnering with Toyota to make driverless cars, with reports the Japanese car maker is investing $500 million in the ride-hailing company.
Technology from each company will be integrated into purpose-built Toyota vehicles that will be deployed on Uber's ride-sharing network. Uber CEO Dara Khosrowshahi said the deal was the first of its kind to offer mobility as a service - or ride-hailing to the rest of us - using driverless cars.
Uber has come under heavy scrutiny on safety after one of its autonomous cars hit and killed a woman in Tempe, Arizona. Khosrowshahi was keen to highlight the safety benefits of the tieup with Toyota.
"Our goal is to deploy the world's safest self-driving cars on the Uber network and this agreement is another significant step towards making that a reality," he said. "Uber's advanced technology and Toyota's commitment to safety and its renowned manufacturing prowess make this partnership a natural fit. I look forward to seeing what our teams accomplish together."
The partnership will see Uber's self-driving tech and the car maker's automated safety system used in Toyota Sienna minivans, with pilots starting in 2021. The aim is to be able to mass produce the vehicles to offer for autonomous fleets.
"Combining efforts with Uber, one of the predominant global ride-sharing and automated driving R&D companies, could further advance future mobility," said Shigeki Tomoyama, president of Toyota Connected Company.
"This agreement and investment mark an important milestone in our transformation to a mobility company as we help provide a path for safe and secure expansion of mobility services like ride-sharing that includes Toyota vehicles and technologies," he added.
16/08/2018: Uber investors suggest it ditches driverless car unit
Some of Uber's investors have suggested the taxi-hailing firm should "divest" its autonomous car unit, on which it has spent billions of dollars.
The company has been spending between $125 million and $200 million a quarter on its driverless car unit over the past 18 months, according to The Information, reportedly responsible for between 15% and 30% of the company's quarterly losses.
Uber has spent large amounts developing autonomous vehicles, which require expensive hardware and sensors that are attached to the cars but have frustrated investors with the lack of a clear path to commercialising the technology.
There is now growing pressure on CEO Dara Khosrowshahi to make Uber more profitable with the company targeting an initial public offering in the second half of the year, according to Bloomberg. And, despite investing billions of dollars into its autonomous vehicle projects, Uber has had a number of high profile issues with its testing of the technology.
In March, one of its driverless vehicles hit and killed a woman in Tempe, Florida after its software detected her but deemed her not an obstruction. The company suspended its operations nationwide and, following a long investigation from the US National Transport Safety Board (NTSB), it culled it's self-driving car operation in Pittsburg, laying off 100 operatives.
Khosrowshahi has been in the Uber hot seat for over a year and has said the company has invested heavily into "big bets" such as Uber Eats, electric bikes and Uber Air, its flying car unit.
14/08/2018: FiveAI cars to gather data from South London streets
A driverless car startup has been given the go-ahead to unleash data-gathering vehicles on the streets of South London.
FiveAI, which has received the single largest investment into an AI company from the UK government, has 10 months to build a roadmap of contextual data by introducing information-gathering vehicles to the boroughs of Bromley and Croydon.
Five human-controlled cars will be operated by fully trained safety drivers and will collect data about the areas traffic rules and the behavioural patterns of pedestrians and other drivers.
"For our service to eventually operate in London, we have to learn about the road layout, topology and traffic flow," said Ben Peters, co-founder of FiveAI. "As with any vehicle on the road, safety is paramount and that's why all of our vehicles will be driven by fully-trained safety drivers.
"We believe that autonomous vehicles will be many times safer than human drivers, and this data gathering phase is a vitally important step towards making that a reality. By supporting London's transport objectives with a shared driverless car service, FiveAI can play a crucial role in reducing congestion, emissions, incidents and the cost and time of journeys to benefit all Londoners."
Urban areas such as cities have proved difficult to fully map out for many of the big operators, with high profile incidents dogging the progress of the likes of Uber and Tesla. According to a blog on FiveAI's website, written by the firm's software engineer Lars Mennen, mapping the terrain of a city is far more challenging than that of a highway or non-urban area.
"The complexity of the European urban sprawl throws plenty of spanners into the works," he wrote. "For GPS to function as it should, you'll ideally have a straight line from your GPS receiver to a satellite. Many buildings block satellite signals, and reflections from buildings interfere with signals also, making it impossible to get an accurate location."
To tackle this problem FiveAI cars are fitted with a featured call Vision which matches images collected with definitive references from map coordinates, blending the two data sets together to create a detailed roadmap.
"A car needs to be aware of pedestrians, cyclists, other vehicles and many, many other stimuli," Mennen said. "By looking at what you see and comparing it to what you expect, i.e. your map data, you can successfully detect these dynamic objects."
The data gathered during the trial will be solely used by FiveAI to develop autonomous vehicle technology and will be processed and stored to fully comply with UK and EU laws.
The company is targeting 2019 to launch a supervised trial of a pilot fleet of shared autonomous vehicles on London roads and hope to demonstrate how the technology can be used to build services to reduce commuting costs, cut accident rates, limit congestion and lower emissions.
26/7/2018: Waymo-re convenient grocery shopping
Google's self-driving car division, Waymo, has launched a pilot with Walmart to ferry shoppers to and from stores to collect groceries.
The trial is currently restricted to the 400-plus members of its early rider programme in Phoenix, Arizona, and indicates how the tech giant sees its technology being used after the trial stage.
"While these are Metro Phoenix-specific partnerships today, these businesses are national and what we learn from these programs will give us a network of partners when we launch in new cities down the road," Waymo said in a blog post.
The Waymo early rider programme was launched in April 2017, and the company has spent the last year collecting people's feedback on useful ways to try its driverless cars - one of them being trips to and from the supermarket, which ranked eighth.
Other popular use cases for driverless cars in Phoenix were commuting to work, going to restaurants, dropping kids off at school and visiting bars. Trips to the supermarket came behind journeys to car repair shops, retail shopping and health and spa trips.
The partnership with Walmart will offer discounts to customers that order groceries on Walmart.com. While the order is being prepared at the store, a Waymo vehicle will collect the customer and take them to the store to collect their shopping, and then drive them home again.
Waymo has also launched a pilot to ferry passengers to the local town centre to avoid the stress of parking. Dining out came second on the list of top ten trips, with visiting bars fourth and retail shopping sixth, indicating how Waymo sees future uses of its technology.
The self-driving cars will also be used in VIP experiences for visitors to the Element Hotel in Chandler, where selected guests will have access to Waymo vehicles.
Waymo is also expanding existing partnerships with AutoNation Group, who currently helps Waymo service and maintain the vehicles in Phoenix and is now making it possible for customers to ride in a loaned Waymo while they have their personal vehicles serviced.
The focus of the pilots in Phoenix is errand running and convenience, such as being able to wine and dine without worrying about where to leave your car, or driving over the limit, and indicates how the technology might be used in a future smart city environment.
A number of autonomous vehicle companies having taken up projects in the US, while driverless car projects are underway in several UK areas too, including Greenwich and Milton Keynes.
Main image and body copy image: Waymo
24/7/2018: Stagecoach to trial UK's first driverless bus
Transport operator Stagecoach has partnered with a bus manufacturer and sensor startup to trial the UK's first autonomous bus later this year.
Due to current legislation, the self-driving bus won't pick up passengers, but will operate in the firm's depot doing parking manoeuvres, practising refuelling and entering a bus wash.
Stagecoach UK bus engineering director Sam Greer said the project could have a positive short-term effect within bus depots and prove a big disrupter to the wider public transport industry.
"This is an exciting trial that will deliver the UK's first fully autonomous single deck bus, he said. "We look forward to working with our partners on this project which we believe could, in time, help improve safety and efficiency within our depots, and over the longer term, help transform bus travel in the future."
The vehicle is currently being worked on by bus manufacturer Alexander Dennis (ADL) at its site in Guildford, where it's being fitted with Fusion Processing;s CAVstar sensor system that also appeared in the UK's largest public trial of autonomous vehicles in Greenwich earlier this year.
The CAVstar system uses multiple sensor types, such as radar, laser, camera, ultrasound and satellite navigation to detect and avoid objects and obstructions. The system is said to be efficient enough to operated day and night and in all weather conditions and can plan the optimum route.
The bus is expected to be ready for operation in Stagecoach's depots by the end of the year.
Picture: Shutterstock
12/07/2018: Uber culls self-driving car operatives in Pittsburgh
Uber has laid off 100 of its self-driving car operatives in Pittsburgh as the company revises its strategy for driverless cars in the wake of a fatal crash in Tempe, Arizona last March.
The San Francisco-based company held a meeting on 11 July to inform the 100 safety drivers who ride in autonomous Uber vehicles that their positions are being terminated.
Uber had suspended its self-driving tests in North America following the fatal accident, but it had kept the drivers on the payroll. But, it seems it now is scaling down operations and replacing the positions with 55 mission specialists - more technically minded developer roles. The company said that the redundant operators could apply for new vacancies.
"Our team remains committed to building safe self-driving technology, and we look forward to returning to public roads in the coming months," an Uber spokesperson said.
Uber originally halted its self-driving test in San Francisco, Toronto and Pittsburgh after one of its cars hit and killed Elaine Herzberg as she crossed a street in Tempe, Arizona.
A US National Transport Safety Board (NTSB) investigation criticised the car's software stating that it "detected but ignored" Herzberg before the crash.
Despite the damning investigation, Uber CEO Dara Khosrowshahi said the firm would resume testing in the city, but stressed the company would put safety first.
Speaking at Uber's Elevate conference in May, he said: "Are we doing the right thing? Are we pushing too hard, and is it coming at the cost of safety? ...if it is then you have to take a step back. We will win because of the talent of the technical people we have in our offices."
Uber has said it remains focused on implementing the safety recommendations that came out of its internal safety review, which looked at everything from the system safety to the company's training processes for vehicle operators.
The safety aspect of driverless cars is becoming more critical in the deployment of the technology, with Uber having to cut back its operations and competitors such as Tesla also having high profile accidents with autonomous cars.
In June, the City of Boston granted nuTonomy and it's parent company Aptiv permission to operate driverless cars on public roads in Boston. It is the first and only company to operate citywide and its safety record was highlighted as the reason.
31/05/2018: MIT unveils algorithm for more 'human-like' autonomous cars
Researchers from the Massachusetts Institute of Technology (MIT) have unveiled a new algorithm that gives "on-the-fly" analysis for autonomous cars to behave in a more human-like fashion.
The team from the Computer Science and Artificial Intelligence Laboratory (CSAIL) say the algorithm creates and reassesses buffer zones around a vehicle by making the best use of the limited information to then interpret different types of human behaviour behind the wheel.
"The motivation is, 'what can we do with as little information as possible?' How can we have an autonomous vehicle behave as a human driver might behave? What is the minimum amount of information the car needs to elicit that human-like behaviour?" said Alyssa Pierson, lead author of the research paper, which was presented at the International Conference on Robotics and Automation.
Sensors in autonomous cars constantly monitor and assess the surrounding area of a vehicle, called buffer zones, calculating the other cars' positions and their likely future positions. The new formula goes beyond these current pre-computed buffer zone calculations and provides a more dynamic evaluation of driving situations.
The algorithm was tested in a simulation that included up to 16 autonomous cars driving in an environment with several hundred other vehicles. Each of the 16 cars had a slightly different style of driving to mimic more human-esque behaviour behind the wheel.
"The autonomous vehicles were not in direct communication but ran the proposed algorithm in parallel without conflict or collisions. Each car used a different risk threshold that produced a different driving style, allowing us to create conservative and aggressive drivers," Pierson said.
"Using the static pre-computed buffer zones would only allow for conservative driving, whereas our dynamic algorithm allows for a broader range of driving styles."
One of the biggest challenges of autonomous vehicles is how they will integrate with human drivers and recent incidents have highlighted the need to improve the technology.
A Tesla Model S electric car that crashed into a firetruck earlier this month was reported to have sped up before the collision. A police report suggested the Tesla car was following another vehicle and dropped its speed to 55mph to match the vehicle in front. That car was said to have changed lanes and the Tesla car automatically increased its speed to 60mph without noticing the stopped cars directly ahead.
18/05/2018: Intel's Mobileye tests self-driving car tech in Jerusalem
Intel's Mobileye division has started testing self-driving cars in Jerusalem, a city supposedly know for its challenging driving conditions.
While Mobileye is based in Jerusalem, so testing in its home city is sensibly convenient, the city also throws Intel's driverless car technology into the deep end.
"Jerusalem is notorious for aggressive driving. There aren't perfectly marked roads. And there are complicated merges. People don't always use crosswalks. You can't have an autonomous car traveling at an overly cautious speed, congesting traffic or potentially causing an accident. You must drive assertively and make quick decisions like a local driver," explained Professor Amnon Shashua, chief executive at Mobileye.
This testing will put Intel's camera-only sensors setup to the test, as it tries to create a driverless car system that uses 12 cameras around a car rather than tap into Lidar and GPS systems. The idea is to create a system with "true redundancy", where each sensors system is capable of piloting a car on its own, which Intel noted is a faster wait to validate a car's self-driving perception system as well as create autonomous cars capable of still operating if one sensor system fails.
Intel's driverless car tech is also set to spread further afield as Mobileye secured a deal with a European car maker to put its self-driving technology into eight million cars, reported Reuters.
While the car maker was not named, Intel's deal will see it provide Level 3 driverless car technology, whereby a car can pilot itself autonomously but needs a human driver to be behind the wheel and paying attention to the road ahead. Mobieye already works with a swathe of car makers, including General Motors, Nissan, Audi and BMW to supply them with Level 3 autonomous driving technology.
17/05/2018: Tesla confirms Autopilot crash amid mounting safety concerns
The driver of a Tesla car that crashed into a firetruck in Utah last week had enabled its Autopilot feature, the company has confirmed.
The Model S collided with a stationary vehicle in its path on 11 May after the driver turned on both the 'autosteer' and 'cruise control' features 80 seconds prior to the accident, Tesla told police.
The driver, who suffered a broken ankle in the crash, had taken her hands off the wheel to check her phone, according to Tesla, and reported on by the Guardian, and has received a traffic citation for "failure to keep [a] proper lookout", police said.
Tesla said there were more than a dozen instances where the driver had taken her hands off the wheel for more than a minute.
It added that the driver's use of Autopilot was "contrary to proper use" because she "did not pay attention to the road at all".
Tesla's manual warns its drivers that the automatic emergency braking is not a substitute for maintaining a safe distance from cars in front of them.
"Drivers are repeatedly advised Autopilot features do not make Tesla vehicles 'autonomous' and that the driver absolutely must remain vigilant with their eyes on the road, hands on the wheel and they must be prepared to take any and all action necessary to avoid hazards on the road," the company wrote.
The confirmation came out the same day that the US National Highway Traffic Safety Administration (NHTSA) announced it was sending a team to investigate the crash.
Earlier this week, Tesla CEO Elon Musk took to Twitter to rebuff claims from the Wall Street Journal that his company considered adding eye tracking and steering-wheel sensors to its Autopilot system but opted not to over financial reasons.
"This is false. Eyetracking rejected for being ineffective, not for cost. WSJ fails to mention that Tesla is the safest car on the road, which would make article ridiculous. Approx 4X better than avg," he tweeted.
10/04/2018: Uber to resume self-driving car tests in a few months according to CEO
Uber CEO Dara Khosrowshahi said that the company would resume testing its self-driving cars in a few months after suspending the tests following the fatal accident in March.
Speaking from the stage of Uber's second annual Elevate conference in Los Angeles, Khosrowshahi said the tests could resume in the next few months, but would not provide any details before the National Transport Safety Board (NTSB) finish its investigation into the accident.
Elaine Herzberg was killed when she was hit by one of Uber's self-driving cars in Tempe, Arizona in March. It's reported that the accident was caused by a software issue that caused the vehicle to detect but ignore her as she crossed the road.
Khosrowshahi said that the company wouldn't tweet any information before the NTSB publish its findings and said the company would not put innovation above safety.
"Are we doing the right thing, are we pushing too hard, and is it coming at the cost of safety, and if it is then you have to take a step back. We will win because of the talent of the technical people we have in our offices," he said.
Khosrowshahi briefly spoke about the company's self-driving car tests at its annual Elevate vent where it laid out detailed plans to launch a flying taxi service by 2023.
Announcing partnerships with Nasa and the US aeronautics agency, Uber hopes to fill the skies with thousands of short-range electric aircraft and mass produce them to the extent that the cost of aerial commuting would come down to the level of its land-based carpooling service.
Eric Allison recently left air taxi startup Kitty Hawk to join Uber as head of aviation programmes and spoke at the event detailing the task the company has taken on.
"To make this happen we have to do something that is basically completely unprecedented: a real-time network of aerial vehicles that all operate together at a massive scale," he said.
Khosrowshahi was interviewed at the end of the event and spoke of the need to look at urban congestion in another way and said that taking to the skies is the best way.
"We have to solve this transportation problem in more than just two dimensions, we need this third dimension," Khosrowshahi added.
08/04/2018: Uber car 'detected but ignored' woman that it hit
The Uber self-driving car involved in the test that resulted in the death of a 49-year-old woman saw but ignored her, according to a report in The Information.
Elainze Herzberg died on 18 March after the vehicle collided with her at 40mph as she pushed her bike across the road in front of the car outside of a crossing in Tempe, Arizona.
Sensors in the modified Volvo XC90 are tuned to differentiate between large, obtrusive objects, such as other cars and people, and smaller objects labelled 'false positives' that do not require the car to stop, like plastic bags.
Although it detected Herzberg, the car's software was tuned in favour of ignoring these so-called false positives and did not stop or swerve as she crossed the road, The Information reported. A human safety driver did not react in time.
Uber has already reached its preliminary conclusion and is working with the US National Transport Safety Board (NTSB), which will publish a full report later in the year.
"We're actively cooperating with the NTSB in their investigation. Out of respect for that process and the trust we have built with NTSB, we can't comment on the specifics of the incident," an Uber spokesperson told IT Pro.
"In the meantime, we have initiated a top-to-bottom safety review of our self-driving vehicles programme, and we have brought on former NTSB chair Christopher Hart to advise us on our overall safety culture. Our review is looking at everything from the safety of our system to our training process for the vehicle operators, and we hope to have more to say soon."
30/04/2018: Driver banned after moving to passenger seat with Tesa on Autopilot
A 39-year-old man has pleaded guilty to dangerous driving after another driver filmed him on the M1 in the passenger seat of his Tesla S 60.
The video, taken in May 2017 by a passenger in another vehicle, shows Bhavesh Patel in the passenger seat with his arms behind his head, allowing the car to run in Autopilot mode on a busy road going at around 40mph, despite the manual warning owners to be prepared to take over at all times.
The clip went viral on social media before being reported to police, who interviewed Patel, of Alfreton Road in Nottingham, at Stevenage Police Station. There he told officers his actions were "silly" but that the car had "amazing" capabilities and he was "the unlucky one who got caught".
A Tesla engineer told police that the Autopilot mode is not designed to make the car driverless, and the car's features are only meant to assist a "fully-attentive driver" with acceleration, deceleration and steering, and should not be the sole form of navigation.
Patel was handed an 18-month driving ban, 100 hours unpaid community work, ordered to undergo 10 days "rehabilitation" and must pay 1,800 in costs to the Crown Prosecution Service.
"This case should serve as an example to all drivers who have access to autopilot controls and have thought about attempting something similar," said investigating officer PC Kirk Caldicutt. "I want to stress that they are in no way a substitute for a competent motorist in the driving seat who can react appropriately to the road ahead."
This message mirrors warnings from Tesla following several deaths in automated cars in the US. Tesla has warned that the cruise control is programmed to stay within painted lane lines and doesn't recognise stationary objects. After the first death in 2016, caused by a collision with a parked truck, Tesla reduced the time limit a driver can go without touching the wheel.
Despite cases of misuse, a US Department of Transportation study in 2017 reported that Autopilot on Tesla reduces the risk of crash by 40%.
"There are about 1.25 million automotive deaths worldwide," a Tesla spokesperson said in March of this year after the second driverless car death. "If the current safety level of a Tesla vehicle were to be applied, it would mean about 900,000 lives saved per year."
19/04/2018: California investigates workplace safety at Tesla
California's Division of Occupational Safety and Health (Cal/OSHA) has opened an investigation into workplace safety at Tesla's Fremont factory.
The decision to investigate the electric car manufacturer comes after claims that Tesla put speed and style over workplace safety to the extent that the company's lack of coloured warning signs were down to CEO Elon Musk hating the colour yellow.
Other claims in the article, by Reveal, suggest Tesla under-reported workplace injuries.
Tesla dismissed the report in a blog posted shortly after and called the article an "ideologically motivated attack" and referred to the website as an "extremist organization".
"In our view, what they portray as investigative journalism is in fact an ideologically motivated attack by an extremist organization working directly with union supporters to create a calculated disinformation campaign against Tesla."
But a spokeswoman for Cal/OSHA said it "takes seriously reports of workplace hazards and allegations of employers' underreporting recordable work-related injuries and illnesses".
It has been a bruising week for Musk, who had to go on a PR offensive to dispel wide reports that his company placed unreasonable demands on staff and caused production to halt due to over-automation of factory jobs.
It had been reported that a three to five day break in production was due to failing to produce enough cars per week, but a statement from a company spokesmen claimed that it was a planned pause.
"Our Model 3 production plan includes periods of planned downtime in both Fremont and Gigafactory," a spokesperson said.
"These periods are used to improve automation and systematically address bottlenecks in order to increase production rates. This is not unusual and is in fact common in production ramps like this."
However, a leaked email from Musk, listing a set of demands of his employees to "burn the midnight oil" and demonstrate the ability to produce 6,000 Model 3 cars per week by the end of June, brought more scrutiny on Tesla.
18/04/2018: Musk emails rallying call to Tesla staff
Tesla CEO Elon Musk has called on his staff to burn the midnight oil' and begin operating 24/7 at the company's Fremont assembly plant in California.
In a long and detailed email obtained by Jalopnik, Musk rallied his teams and laid out the strategy for production of the Model 3 vehicle, setting a higher bar for both his employees and parts suppliers.
On Tuesday the assembly line had been shut down, for up to five days, to begin an upgrade to the way it operates. Later that day the CEO emailed staff with exactly what that would entail.
The email is structure almost like a compliment sandwich, begin and ending with praise for his kickass team'. He starts by congratulating them for three weeks of consistently producing 2,000 cars and ends with calling their accomplishments miracles'.
The more blunt and provocative points of the message are in the middle. The Gigafactory in Nevada and the Fremont plant in California are to stop for up to five days to receive upgrades to set them up for Model 3 production targets of 3,000 per week. Fremont will begin operating 24-hours a day with 400 new jobs created for around seven weeks.
A further upgrade is planned for late May to then double production to 6,000. The high target was issued with an ultimatum: "Please note that all areas of Tesla and our suppliers will be required to demonstrate a Model 3 capacity of 6000 per week by building 850 sets of car parts in 24 hours no later than June 30th," he wrote.
"Any Tesla department or supplier that is unable to do this will need to have a very good explanation why not, along with a plan for fixing the problem and present that to me directly. We are going to find a way or make a way to get there."
Part of the reason for setting the target at 6,000 and not 5,000 is to include a margin for error, but a few paragraphs later Musk issues a warning to parts suppliers to meet his company's high standards.
"Our car needs to be designed and built with such accuracy and precision that, if an owner measures dimensions, panel gaps and flushness, and their measurements don't match the Model 3 specs, it just means that their measuring tape is wrong," he added.
"Some parts suppliers will be unwilling or unable to achieve this level of precision. I understand that this will be considered an unreasonable request by some. That's OK, there are lots of other car companies with much lower standards. They just can't work with Tesla."
He also laid out a strategy for boosting profit by skimming away unnecessary expenditure and personally overseeing anything over $1M.
He rounded it all off with a list of productivity recommendations where he takes issue with meetings, acronyms and communication speeds and asks staff to send him a note if they feel that they have any ideas to make Tesla better.
17/04/2018: Tesla shuts down Model 3 Sedan production again
Tesla has reportedly shut down its assembly line for Model 3 cars for a second time after failing to reach manufacturing targets.
CEO Elon Musk gave CBS This Morning host Gayle King a tour of his Silicon Valley factory last week and said he was optimistic about the company's ability to speed up production of their Model 3 Sedan cars.
However, an announcement of a four-to-five day pause in production has since allegedly been issued to Tesla employees, who spoke to BuzzFeed about the issues surrounding the electric car company's production of their Model 3 vehicles.
It's the second time the line has been shut down this year, following a brief pause in production in late February.
Musk introduced the Model 3 Sedan last summer. It was billed as the company's first mid-priced, mass-produced electric car accessible to middle-class customers and not just the super wealthy.
But following issues in assembly, Musk personally took over the Model 3 production line at the beginning of April after realising it needed improving and has even said he had resorted to pulling all-nighters at the plant and, at times, even slept in his factory.
"When things get really intense, I don't have time to go home and shower and change, so I just sleep here," Musk told CBS.
Tesla's main issue has been meeting its production goals over the last six months, BuzzFeed reported. Musk had said the company would be manufacturing 2,500 cars a week by the end of the first quarter of 2018, but it was making only 2,000 per week by the start of April. Now, just two weeks later, production is once again on hold, the publication reports.
The car maker's current goal is to manufacture 5,000 cars per week by the end of the second quarter; 5,000 per week had initially been its year-end goal for 2017.
On April Fool's day, Musk posted a joke on his Twitter about the electric car company going bankrupt, following growing speculation about its future.
Tesla has struggled to reach ambitious production goals during what Musk has referred to as "production hell". He has also cited complacency with the use of technology.
"We got complacent about some of the things that we felt were our core technology....We put too much new technology into the Model 3 all at once. This should have been staged," he said.
A Tesla spokesperson issued the same statement as was given during the last shutdown, saying: "Our Model 3 production plan includes periods of planned downtime in both Fremont and Gigafactory 1. These periods are used to improve automation and systematically address bottlenecks in order to increase production rates. This is not unusual and is in fact common in production ramps like this."
09/04/2018: UK government won't create regulation for driverless cars yet
The UK government will not define how autonomous vehicles are regulated before the technology is widely available, it has confirmed.
Instead, the government plans to wait until it sees what kind of driverless technologies will come from car manufacturers, and legislate accordingly, said Parliamentary under-secretary of state for transport, Baroness Sugg.
"Whilst we do know that there will be different types of automated vehicles, with varying levels of sophistication, it is not possible at this stage to state what those changes will be. With this in mind it would not be appropriate to set definitive regulations in legislation at this time," she said in a letter addressed to the House of Lords last month.
Her memo sought to address points raised in Parliamentary debates around Automated and Electric Vehicles (AEV) Bill, including how autonomous vehicles are licensed.
Sugg said the Department for Transport is working with DVLA to ensure the vehicle licensing body's definition of different types of driverless cars works for both insurers and drivers, creating a list of the autonomous cars in the UK potentially by cross-referencing them with cars stored on the DVLA's database.
She also suggested that regulation for autonomous vehicles could be defined under the Road Traffic Act 1988, adding: "Regulating for further standards now is likely to impede innovation but, as new technologies reach the point of market readiness, we will be able to set and define the standards both internationally and domestically."
The day before Sugg's letter, roads minister Jesse Norman made a statement about a review the Law Commission of England and Wales and the Scottish Law Commission will carry out over the next three years.
The review will focus on how automated vehicles will operate with current laws and whether any new regulations are necessary. Norman also stated that the commissions have to consider how to judge criminal offences in which there is no driver and possibly no steering wheel.
03/04/2018: US watchdog blasts Tesla over Model X crash probe
A US transportation watchdog has said it's "unhappy" with Tesla's handling of an investigation into a fatal crash involving a Model X Tesla, after the company suggested publicly that the driver may have been partly to blame.
The National Transportation Safety Board (NTSB), which is currently investigating the crash and death of driver Walter Huang, has chastised the company for releasing the information to the public during on an ongoing investigation, according to the Washington Post.
Tesla concluded in a blog post that the autopilot technology inside the Model X electric vehicle was engaged six seconds before the vehicle collided with a concrete road divider.
Internal assessments of the car's computer logs showed that the car's autonomous cruise control system, which is designed to speed up or slow down a car, was turned on moments before the incident, according to Tesla.
However, the company added that the driver's hands were off the steering wheel during that time, despite receiving repeated warnings from the vehicle.
"In the moments before the collision, which occurred at 9:27 a.m. on Friday, March 23rd, Autopilot was engaged with the adaptive cruise control follow-distance set to minimum," said Tesla, in a blog post.
"The driver had received several visual and one audible hands-on warning earlier in the drive and the driver's hands were not detected on the wheel for six seconds prior to the collision."
The company added that the driver had around 5 seconds and 150 metres of unobstructed view of the road before the car hit a concrete divider, however, no action was taken to avoid the obstacle.
Tesla claims that the crash was made more severe as the divider, known as a crash attenuator, had been damaged by a previously unreported incident and was unable to absorb the shock of the crash effectively.
However, reports last week suggested that Huang had complained to Tesla about the car's autopilot feature, frequently returning his Model X to the dealer after the system veered towards the same barrier that his car ultimately collided with.
Tesla has maintained that autonomous autopilot systems have helped reduce crash rates by up to 40% in the US, and that the consequences of the public not using such systems would be "extremely severe".
"There are about 1.25 million automotive deaths worldwide. If the current safety level of a Tesla vehicle were to be applied, it would mean about 900,000 lives saved per year. We expect the safety level of autonomous cars to be 10 times safer than non-autonomous cars," said Tesla.
The UK's Law Commission, responsible for regularly reviewing laws enacted in England and Wales, told IT Pro that automated technology like this is evolving quickly and must be scrutinised before they reach the UK.
"This technology doesn't easily fit within current legal frameworks and questions around safety and accidents, amongst others, have to be answered before they hit British roads," said a spokesperson for the independent body.
The Law Commission echoed a commitment made last month that it would be reviewing relevant laws with the potential of introducing reforms around the use of automated technology, which would also include self-driving cars.
27/03/2018: Uber has been ordered to suspend all tests of its self-driving cars on Arizona roads after one of its vehicles hit and killed a pedestrian last week.
A woman from Tempe was fatally injured by one of Uber's autonomous cars on 18 March while crossing a street, in what is considered to be the first time a pedestrian has been killed by the emerging technology.
Arizona governor Doug Ducey described the incident as an "unquestionable failure" to comply with the expectation that testing of the technology would prioritise public safety above all else, according to a letter addressed to Uber chief Dara Khosrowshahi, seen by the New York Times.
In response to the accident, Uber spokesperson Matt Kallman told the NYT that it has "proactively suspended self-driving operations in all cities immediately following the tragic incident last week."
"We continue to help investigators in any way we can, and we'll keep a dialogue open with the governor's office to address any concerns they have."
Despite the self-imposed suspension, Arizona's governor said he has told the state's department of transportation to suspend all further Uber self-driving tests.
IT Pro has contacted Uber for comment.
Arizona has been lauded for its positive attitude towards self-driving cars and its reluctance to impose heavy-handed regulations, favouring instead the potential economic benefits that it could bring.
Arizona's Tempe Police Department said that video evidence suggested that neither the self-driving SUV, nor its onboard safety driver, noticed the pedestrian crossing the road, and that the vehicle failed to slow down before hitting the woman.
Both Google's Waymo and General Motors' Cruise will continue to test their fleets in the state, although it's unclear whether heavier restrictions will be imposed following Sunday's incident.
20/03/2018: Uber suspends self-driving tests as pedestrian dies
Uber has halted trials of its driverless vehicles across North America following a fatal collision between one of its cars and a pedestrian.
The incident happened on Sunday evening in Tempe, Arizona, according to the local police department (as reported by BBC News), when a woman, named as Elaine Herzberg, stepped out into the road in front of the specially equipped Volvo, which was in autonomous mode but also had a human behind the wheel. Herzberg wasn't using a pedestrian crossing at the time.
Tempe police chief Sylvia Moir told the San Francisco Chronicle Uber is likely not at fault, however. "The driver said it was like a flash, the person walked out in front of them," she said. "His first alert to the collision was the sound of the collision."
The incident was caught on video by the car, which had at least two operational cameras at the time - one facing forward in front of the car and one facing the driver. Of the recordings, Moir said: "It's very clear it would have been difficult to avoid this collision in any kind of mode [autonomous or human-driven] based on how she came from the shadows right into the roadway."
"I suspect preliminarily it appears that the Uber would likely not be at fault in this accident," she added.
This is the second accident involving a self-driving Uber car in Tempe, with one of its vehicles being flipped on its side in a collision last year. However, this is the first reported instance of any autonomous vehicle being involved in a fatal collision.
Consumer Watchdog, a citizen safety lobby group, said on Twitter: "This is a tragedy we have been fighting years to prevent. We hope our calls for real regulation of driverless cars will be taken seriously going forward by Silicon Valley and the Trump Administration."
Tempe mayor Mark Mitchell called Uber "responsible" for pausing driverless car tests, but said he still supports the technology. "Testing must occur safely," he said in a statement. "All indications we have had in the past show that traffic laws are being obeyed by the companies testing here. Our city leadership and Tempe Police will pursue any and all answers to what happened in order to ensure safety moving forward.
"I support the step that Uber has taken to temporarily suspend testing in Tempe until this event is fully examined and understood. That is a responsible step to take at this time."
20/03/2018: Gatwick will implement Oxbotica's driverless vehicles to ferry its staff around the airport, saving money and reducing emissions.
The airport's 300 airside vehicle spend 90% of their time stationary as their drivers tend to passengers and aircraft around the airfield and in terminal buildings.
The pilot study will be the first step in a much bigger project that may mean other vehicles, such as the buses to take passengers between terminal buildings, aircraft push back tugs, passenger aircraft bridges and luggage trucks are automated in future.
It will attempt to prove driverless vehicles are safe for use on live airfields and could lead to an Uber-like car ordering and staff delivery system around worldwide airports.
"Airports offer an incredibly interesting domain for our autonomous driving software," Dr. Graeme Smith, CEO of Oxbotica said.
"There is a huge diversity of vehicles, each with a very specific mission. The challenge of choreographing all of the activity around an individual plane, or in support of airport operations is immense and we look forward to working closely with Gatwick on this initial pilot that will demonstrate our self-driving technology carrying staff around the airfield."
Gatwick's trial will start this summer, although they won't include passengers or aircraft yet, as the airport trials the vehicles on airside roads between its North and south terminals.
The project will collect a large amount of data from a range of different vehicle types, all powered by Oxobotica's driverless car technology.
This information will be provided to the Department of Transport, Civil Aviation Authority and others transportation agencies around the world to assess whether they could be used in other markets on a commercial basis.
"If this trial proves successful then in the future we could have an Uber-like service operating across the airfield which staff can hail as and when they need to travel," said Cathal Corcoran Gatwick Airport's CIO.
"This trial is just the start and much more research will be needed, but ultimately this could be the start of widespread use of autonomous vehicles on airfields across the world. The new technology is a more efficient way to manage vehicles and could lead to a reduction in the number of vehicles required, their associated costs and harmful emissions."
06/03/2018: Stanford University researchers have come up with new technology that could enable self-driving cars to 'see' around corners and view hidden objects.
Called "Confocal non-line-of-sight imaging", the researchers described the technique in a research paper published in Nature. Scientists used lasers that bounce off walls and onto an object hidden from view, then reflect back from the object, back off the wall and onto a light-detecting sensor.
Normally such scans can take hours to develop, so the team had to come up with an extremely efficient and effective algorithm to process the final image.
"A substantial challenge in non-line-of-sight imaging is figuring out an efficient way to recover the 3D structure of the hidden object from the noisy measurements," said David Lindell, a graduate student in the Stanford Computational Imaging Lab and co-author of the paper. "I think the big impact of this method is how computationally efficient it is."
The new algorithms mean that data from the scans could be processed in less than a second and also run on a regular laptop. Now, the scientists are further developing the system to cope with many more different situations and finish the scan quicker. Work is needed to refine the system to work better when there is a lot of ambient light, though.
The researchers said that if the technology were used on a car today, it could easily detect road signs, safety vests or road markers, although it might have problems with a person wearing non-reflective clothing.
"We believe the computation algorithm is already ready for LIDAR systems," said Matthew O'Toole, a postdoctoral scholar in the Stanford Computational Imaging Lab and co-lead author of the paper. "The key question is if the current hardware of LIDAR systems supports this type of imaging."
01/02/2018: UK to test self-driving car on 200 miles of country roads
A self-driving car project will attempt to navigate over 200 miles of UK country roads and roundabouts in what is considered a major step towards a full rollout of autonomous vehicles by 2021.
The HumanDrive initiative, a collaborative effort between leading car manufacturers and educational groups, will run a series of initial simulations and machine learning tests in order to train the vehicle how to manoeuvre on complex roads, before a live journey in December 2019.
The project aims to take advantage of a raft of changes introduced by chancellor Philip Hammond in November's budget speech, allowing self-driving car trials to start as early as 2019.
Although a handful of live tests have been carried out on UK roads by companies such as Oxbotica, the HumanDrive project is thought to be the first to trial a self-driving car without a human onboard.
The UK hopes to have self-driving cars on roads by 2021, yet progress still lags far behind the likes of the US. However, business and energy secretary Greg Clark told the BBC that "trailblazing projects" like these "will play a vital role helping us deliver on that ambition".
"Low-carbon and self-driving vehicles are the future and they are going to drive forward a global revolution in mobility," added Clark.
The Renault-Nissan-Mitsubishi alliance has pledged its support to the collaboration, alongside Leeds and Cranfield Universities, Highways England and the Transport Systems Catapult.
Initial stages of the project involve using human drivers performing intricate tasks inside a simulator at Leeds University. The data from these tests will be fed into machine learning algorithms, where it will be analysed in order to train the system to drive like a real person.
Mark Westwood, chief technology officer of the Transport Systems Catapult, said UK roads offer unique challenges for autonomous driving systems.
"They are different from American roads with roundabouts and demanding country lanes," said Westwood. "These are really testing environments. This project is about advancing the state of the art and trying to do something more demanding. The control system will learn to drive like a human."
25/01/2018: Crashes call into question autonomous vehicle safety
The safety of self-driving cars is once again up for discussion, following two crashes in California involving cars that had been put into self-drive mode.
The first accident involved a Chevrolet Bolt, which collided with a motorbike on a San Francisco highway.
According to the motorbike rider, Oscar Nilsson, the car which was in self-driving mode but also had a human driver behind the wheel started to change lanes to the left, but as he rode forward the Bolt swerved back into its original lane and knocked him to the ground.
Local paper Mercury News reports that the motorcyclist is now suing General Motors, which owns and manufactures Chevrolets and other brands, but the car maker contends Nilsson was at fault.
The other incident, which occurred earlier this week, is slightly less complex in terms of the mechanics of the incident. Rather than involving two moving vehicles, the crash in Culver City was between a stationary fire engine and a Tesla car.
According to Culver City Firefighters, the Model S ploughed straight into the back of one of their fire engines, which was attending a separate incident, at 65mph on a freeway.
The car's autopilot mode which allows for semi-autonomous driving, but also requires the driver to be attentive (e.g. holding the wheel and being prepared to intervene if necessary) was apparently engaged at the time.
There is little other information about the circumstances of the crash, currently. When approached for comment by IT Pro, Tesla didn't comment on this case in particular, but said: "Autopilot is intended for use only with a fully attentive driver."
16/01/2018: BlackBerry launches security software designed for self-driving cars
Ailing smartphone firm BlackBerry has had its sights set beyond the mobile industry for some time now since ceding the production of its devices to a third party in 2016.
Focusing instead on its expertise in security software, BlackBerry is now bringing that speciality beyond the smartphone and to driverless cars.
Named Blackberry Jarvis - possibly a nod to the AI system in the Iron Man films - the cybersecurity software aims to identify vulnerabilities in programs used in autonomous vehicles. BlackBerry is promoting it on a pay-as-you-go basis - but, according to Reuters, it could also be used within the healthcare and industrial automation industries.
BlackBerry said that once the software has been bought, car firms will have online access to the Jarvis software, which will give them the ability to scan files at every stage of their software development.
05/01/2017: Roborace and Nvidia jump on level 5 autonomy
Roborace and Nvidia have announced they're working towards introducing level 5 autonomy to Robocars via an upgrade to Nvidia's Drive Pegasus AI autonomous car platform.
The platform was first revealed in October 2017 and is capable of performing 320 trillion operations per second - the computational power equivalent to a 100-server data centre. What's more impressive is the power operates from a device the size of a single licence plate.
"Roborace will enable motorsport to play an increasingly significant role in the development of technologies which will improve driver performance and ultimately save lives on our roads," said Bryn Balcombe, chief strategy officer at Roborace.
"Cognitive power will soon rival horsepower as an automotive performance measure and the Nvidia Drive Pegasus sets a new benchmark which will enable Roborace to extend competitions well beyond the confines of traditional circuit racing."
Nvidia's Drive PX platform has already been showcased alongside Roborace's development cars when the two took part in a race around Hong Kong's Formula E street circuit last month.
"Roborace is pushing the limits of AI technology and delivering autonomous driving experiences that have never been achieved before," said Danny Shapiro, senior director of Automotive at Nvidia.
"The advances made with Nvidia technology in motorsport will accelerate adoption of autonomous vehicles on public roads, making daily travel safer and more enjoyable."
Although Robocars have been developed with racing in mind, the company hopes to apply much of the technology to street cars too.
22/12/2017: Cruise automated car crashes into a motorcyclist in San Francisco
An automated car operated by General Motors-owned Cruise hit a motorcyclist earlier this year, although it's only just been revealed to the public.
According to a filing with the Californian Department of Motor Vehicles (DMV), the motorcyclist was at fault and although injured in the collision, he was only treated for murder injuries in hospital.
The report explained the Cruise car was travelling in the middle lane of a three-legged road in San Francisco's Lower Haight area. It began moving into a space in the left lane, but as the traffic ahead slowed, it raliser the gap was too small and so returned to the centre lane.
However, in that time, a motorcycle was travelling between the right and centre lanes. It began moving towards the centre lane, hit the autonomous car and fell of his bike.
"We test our self-driving cars in challenging and unpredictable environments precisely because, by doing so, we will get better, safer AV technology on the roads sooner," Cruise said in a statement. "In this case, the motorcyclist merged into our lane before it was safe to do so."
The car's speed was logged at 12mph, while the motorcyclist was travelling at 17mph.
California's DMV posts all automated car incidents, including collisions, on its website. This year alone, Cruise has been involved in 14 accidents around San Francisco, including one incident when another vehicle hit the back of a Cruise car.
Although 14 incidents does seem a lot compared to the average non-automated car, this isn't directly comparable to other automated car manufacturers because Cruise's biggest competitors - Uber and Waymo - test their cars in Phoenix and Arizona doesn't post its data publicly.
17/11/2017: Jaguar Land Rover's first autonomous vehicle hits the streets
Jaguar Land Rover tested its first driverless vehicle on British streets it announced today.
The tests are taking place in Coventry, where the company is headquartered. They are part of the 20m UK Autodrive project which is a government-backed competiton to trial autonomous vehicle technology.
The company is using a Range Rover Sport which can operate autonomously through a city and is a step closer to level 4 autonomy, one of the highest grades of self-driving a car can reach. It wants to make the autonomous vehicle work in on and off-road driving environments and all kinds of weather.
"Testing this self-driving project on public roads is so exciting, as the complexity of the environment allows us to find robust ways to increase road safety in the future. By using inputs from multiple sensors, and finding intelligent ways to process this data, we are gaining accurate technical insight to pioneer the automotive application of these technologies," said Nick Rogers, executive director of product engineering at Jaguar Land Rover.
In June, Tony Harper, director of engineering research at the company said: "The automotive landscape is changing faster today than ever before. As a technology company, our innovation is continuous and our cars of the future will become more capable, cleaner, more connected, more desirable and smarter. Our Autonomous Urban Drive research is Jaguar Land Rover's next step in our development of both fully and semi-autonomous vehicle technologies."
With the launch of the trials, Coventry joins 12 other cities which are carrying out self-driving vehicle tests on public roads globally.
In Arizona, Google's Waymo has already launched driverless Chrysler Pacifica minivans. The driverless vehicles previously had human drivers and offered free rides to residents; now there will be no driver. However, one of Waymo's staff will be present in the vehicle until the novelty wears off.
Image Source: Jaguar Land Rover
09/11/2017: Autonomous shuttle involved in accident on its first day
A self-driving shuttle was involved in a crash on it's launch day in Las Vegas yesterday.
The shuttle, launched by the American Automobile Association (AAA) in partnership with Keolis and manufactured by NAVYA, had begun its first day of a 12-month pilot scheme
The City of Las Vegas stated that the shuttle was "grazed" by a delivery truck in downtown Las Vegas.
"The shuttle did what it was supposed to do, in that it's sensors registered the truck and the shuttle stopped to avoid the accident.
"Unfortunately the delivery truck did not stop and grazed the front fender of the shuttle. Had the truck had the same sensing equipment that the shuttle has the accident would have been avoided," the City wrote.
It added that the shuttle will continue with its 12-month pilot scheme but remained out of service for the rest of the day yesterday.
The driver of the truck was issued a ticket by the Las Vegas Metropolitan Police.
Mike Blasky, PR at AAA, wrote on Twitter: "Truck making delivery backed into shuttle, which was stopped. Human error causes most traffic collisions and this was no different. Driver of truck was cited. No one hurt except a bruised bumper!"
The shuttle aims to provide a quarter of a million visitors and residents of Las Vegas with the chance to ride a self driving vehicle. The pilot also wants to survey riders to see if they are wary of driverless technology and whether taking part in the scheme changes their mind. The AAA wants to explore how other people on the street react to the autonomous vehicle too.
The shuttle has LiDAR technology, GPS, cameras and can seat up to 8 passengers with seatbelts. It covers a 0.6 mile loop in the Fremont East district and can be boarded at any of its three stops.
Image source: NAVYA
08/11/2017: Waymo launches fully-autonomous cars
The race to deploy truly driverless cars has hotted up, with Waymo announcing that its fleet of autonomous vehicles in Phoenix, Arizona will now operate with no 'safety driver'.
Waymo, the self-driving car arm of Google's parent company Alphabet, has had a number of Chrysler Pacifica minivans operating in the Phoenix area since April 2017, offering free rides to residents. Until now, however, they have had a human driver behind the wheel who can take action in case of emergency a stipulation in most locations where autonomous vehicles are being tested on public roads.
At Web Summit in Lisbon, however, John Krafcik, CEO of Waymo, revealed that these vehicles will now start operating without a driver.
"What you're seeing now marks the start of a new phase for Waymo and the history of this technology, Krafcik said, according to USA Today.
"Our ultimate goal is to bring our fully self-driving technology to more cities in the US and around the world," he added.
Waymo's testing had largely taken place in California until recently, but it ran into several regulatory barriers and subsequently moved to Arizona, where there's no need for a special permit in order to operate an autonomous vehicle on public roads.
The state offers other benefits too, notably its steady, warm climate; it's easier for driverless cars to operate in reliably dry conditions than in rain, snow, high winds and so on. It also doesn't have the high variability of daylight hours that states and, indeed, countries further north do.
Arizonan passengers who successfully applied to a programme to use one of Waymo's fully-autonomous vehicles won't be totally alone at first, with a member of Waymo's staff present in the vehicle until the novelty wears off. After that time, however, there will be no human intermediary between the car and those who choose to be taken for a spin.
08/09/2017: Former Android developer Cyanogen leaps into driverless cars
Remember Cyanogen, the open-source Android developer? After renaming itself Cyngn though it's presumably pronounced the same way the company looks set to pivot into driverless car development.
Cyngn has received a permit to test driverless cars in California, according to a report by Axios, and job listings suggest its on the lookout for staff to develop hardware and software for autonomous cars. The report claims it's hired dozens of employees with such skills recently.
The company imploded last year following layoffs and the departure of CEO Kirt McMaster, who was replaced by former COO Lior Tal. It then stopped updating its CyanogenMod version of Android, which let users fiddle with settings and personalise the mobile operating system, offering an alternative to running the wholly Google linked OS.
An alternative version of autonomous car software could be seen as a useful counter to the driverless systems under development by Silicon Valley giants, but there's plenty of rivals for Cyngn to have to see off for its as yet unannounced version to win the business of car makers.
08/09/2017: UK launches new autonomous vehicle initiative
The government has announced the launch of its MERIDIAN programme, which will help those developing driverless vehicles co-ordinate their testing and is a place to store information regarding all autonomous vehicle testing in the UK.
Part of the initiative will involve developing a "cluster of excellence" along the M40 corridor, where the majority of driverless car testing will occur. The government hopes that by building a hotspot for autonomous vehicle testing, it will attract investment from businesses both at home and abroad, helping to build the UK's reputation as a leader in connected car testing.
"At the heart of our Industrial Strategy is a commitment to delivering world class science, research and innovation," climate change and industry minister Claire Perry said. "The MERIDIAN co-ordination hub embodies this ambition, creating a globally recognisable brand that will bring the automotive sector, academia and Government together behind a common set of strategic goals."
The project has been part-funded by the government's 100 million CAV investment programme and the rest of the funding has been provided by the tech industry, which recognises the importance of building a hub to continue the effective development of autonomous vehicle testing.
"These technologies are coming and will profoundly change our understanding of mobility," Ford director of global vehicle evaluation and verification and chair of the Auto Council Technology Group, Graham Hoare said. "The UK has long-standing capabilities across many of the sectors supporting new vehicle technologies and an approach that is more open and collaborative than other markets."
How do self-driving cars work?
Self-driving cars use a battery of sensors to detect their surroundings, including radar, lasers and camera arrays. The vehicle's onboard computer then uses specialised software to react to this input in real-time, adjusting the car's steering and acceleration to suit the situation.
While some vehicles, such as the Google prototypes which have popularised the idea, are totally autonomous, other cars only automate certain aspects of driving. Tesla's Autopilot feature, for example, features adaptive cruise control, which maintains a safe speed and distance from other vehicles when driving on the motorway.
It also features basic automated steering to ensure you don't accidentally drift into the wrong lane, and although it can perform basic steering maneuvers automatically, it is not intended to replace a human driver altogether.
Are self-driving cars safe?
There is still much debate over whether or not fully autonomous cars should be made widely available. Some say that their safety record is impeccable, while others argue that automobiles are simply too dangerous to be operated by an algorithm.
This debate has been reignited by a number of high-profile Tesla crashes, one of which has been blamed on an Autopilot malfunction. The incidents have raised questions over whether or not self-driving technology is ready for implementation.
On the other hand, Google has emphasised how safe its fleet of self-driving cars are. As part of the testing programme for its autonomous vehicles, the company has posted regular safety logs detailing any crashes the vehicles are involved in, with the vast majority being caused by human drivers in other cars.
Experts remain divided, however, and if self-driving cars are ever likely to be widely commercially available, they will doubtless be heavily regulated, monitored and tested.
When will self-driving cars hit the road?
In many cases, they already have. Some high-end luxury vehicles already feature 'assisted driving' elements that are close to fully autonomous driving, with Tesla being the obvious example.
Elsewhere, testing of various driverless car projects is underway in the US, with California, Texas, Seattle and more all hosting autonomous vehicle test runs. The UK government has also given the green light for similar trials in Britain, so UK commuters may soon be sharing the roads with autonomous shuttles.
As for when driverless cars will become commercially available, however, that is yet to be seen. As the technology is young and comparatively untested, it is likely that substantial tests will have to be conducted in partnership with government and regulatory bodies before the vehicles are available for public purchase.
There is also a question as to whether or not the average driver will be able to purchase one at all. Even if fully autonomous cars are allowed to be sold, the price of each vehicle is likely to be prohibitively expensive due to the large amount of sophisticated technology that goes into them.
As such, it's likely to be at least a few years before autonomous cars are approved for general road use, and most likely another few years after that before they become a commonplace sight.
Current page: Driverless Cars: Uber car involved in fatal crash had software flaws
Next Page
Get the ITPro. daily newsletter
Receive our latest news, industry updates, featured resources and more. Sign up today to receive our FREE report on AI cyber crime & security - newly updated for 2023.
Bobby Hellard is ITPro's Reviews Editor and has worked on CloudPro and ChannelPro since 2018. In his time at ITPro, Bobby has covered stories for all the major technology companies, such as Apple, Microsoft, Amazon and Facebook, and regularly attends industry-leading events such as AWS Re:Invent and Google Cloud Next.
Bobby mainly covers hardware reviews, but you will also recognise him as the face of many of our video reviews of laptops and smartphones.