Brexit vote 'has disrupted UK IT spending'
Uncertainty caused by referendum has made firms hesitant to make IT investments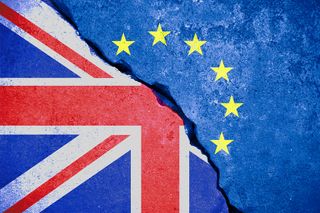 (Image credit: Bigstock)
The uncertain political atmosphere in the UK following the EU referendum last June has caused a noticeable slowdown in the purchase of IT equipment, according to HPE CEO Meg Whitman.
Asked by IT Pro whether the US tech giant had seen any impact on its business, Whitman said: "Frankly, there's been a bit of a pause in the decision of UK companies, or multinational companies with operations in the UK, to continue to invest in their IT."
Whether this situation is temporary or long term, Whitman said she didn't know, but acknowledged it has been "one of (HPE's) weaker markets in Europe".
"I think it's because there's some uncertainty about how all this will play out - I can tell you, running a big multinational company, uncertainty is not our friend," Whitman said. "You're making long-term decisions, long-term bets and if there's uncertainty about how things are going to turn out, you're a bit more cautious.
"It doesn't mean you won't go back in and spend that money, but your just like 'You know what, why don't I just wait a bit and see what will happen' and I think that's our experience in the UK market."
Nevertheless, she said she had confidence the UK "sort their way through this".
"I think actually the British economy will remain quite strong, but I think there will be another year or two of uncertainty," she concluded.
Whitman's comments were made before the General Election on 8 June, which has left the UK with a hung parliament and a jittery tech sector.
A daily dose of IT news, reviews, features and insights, straight to your inbox!
Jane McCallion is ITPro's Deputy Editor, primarily covering security, storage and networking for ITPro, CloudPro and ChannelPro.
Jane joined ITPro and CloudPro in July 2012, having previously written freelance for a number of business and finance magazines. She has also covered current affairs, including the student, public sector workers and TUC protests and strikes in central London while studying a Masters in Journalism at Goldsmiths, University of London.
Prior to becoming a journalist, Jane studied Applied Languages at the University of Portsmouth.
A daily dose of IT news, reviews, features and insights, straight to your inbox!
Thank you for signing up to ITPro. You will receive a verification email shortly.
There was a problem. Please refresh the page and try again.