Cisco's security unit stagnates as revenue tumbles
Overall revenue fell 4% during the fourth quarter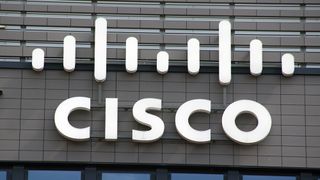 Cisco's ability to transition into a software-focused company may be in doubt as it failed to meet analyst estimates in its latest earnings report.
The miss sent shares tumbling 2.5% in after hours trading on Wednesday, according to Reuters.
Cisco, a giant in the switches and routers industry, has seen a decline in its traditional markets, forcing the company to switch to higher-growth areas such as security software and cloud computing.
Overall revenue for the fourth quarter reached $12.1 billion, down 4% year-on-year, marking the seventh straight quarter that revenues have declined. Although Cisco expects to recover somewhat in the first quarter of 2018, it still anticipates a loss of between 3% and 1%.
Cisco's revenue in its switches and routers business continued to struggle, falling 9% during the quarter, while overall revenue for its security unit missed analyst estimates of $580 million, achieving just $558 million during the period.
Its security business, which includes firewall and breach detection software, has typically been Cisco's highest performing sector, but this quarter saw revenue slow to 3%, down from 16% a year earlier.
The company managed to prop up its legacy units, however, with thriving product performance. Cisco's wireless business saw revenues increase 5%, while its data centre solutions were up 4%, making these Cisco's fastest growing areas.
"As we've discussed many times in the past, we're working on a multi-year transition and while I'm confident with our progress it's clear there's more for us to do," said Cisco CEO Charles Robbins, during a call with analysts, transcribed by Seeking Alpha.
"The results we saw this quarter were not a surprise to us, if you think about our guide last quarter, we anticipated this."
He also said he had "zero concerns" about its security business, putting the rather disappointing results down to an issue of "revenue timing".
He added that part of the reason for a shortfall in UK markets over the previous quarter was the decline of the pound, fallout that has continued into the fourth quarter.
The company also cited growing issues around the sourcing of memory for its products, particularly as the price of DRAM has inflated over the past year and securing large supplies has proved difficult.
A daily dose of IT news, reviews, features and insights, straight to your inbox!
A daily dose of IT news, reviews, features and insights, straight to your inbox!
Thank you for signing up to ITPro. You will receive a verification email shortly.
There was a problem. Please refresh the page and try again.