The rich list: Who are the wealthiest people in IT?
It's all about the money as we run down the top ten richest people in tech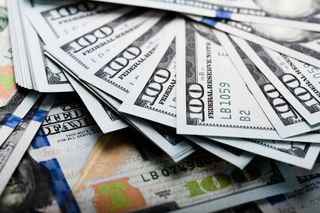 For whatever reason, most likely because they wield various forms of power over the general populace, we remain obsessed with the wealthy. And humans love to categorise, hence the endless lists of stuff, including the richest persons inhabiting our little planet. Here's our list of the top ten richest people in IT, which will be updated regularly.
10. Masayoshi Son (Worth: $15.8bn)
Japan's richest man, Masayoshi Son is founder and CEO of ISP and mobile giant, Softbank. Since, the entrepreneur has expanded his empire with Softbank Mobile and Sprint Corporation, also picking up stakes in Finnish company Supercell and mobile phone distributor Brightstar.
Interesting fact: When studying economics and computer science at the University of California, Masayoshi saw a microchip featured in a magazine and decided to think up at least one entrepreneurial idea each day. This led to a translation device sold to Sharp Electronics for $1 million.
9. Michael Dell (Worth: $22.1bn)
Taking his company private in 2013, Dell has since signed deals with Dropbox, Microsoft and Google in a move towards cloud computing. Since launching the company, Michael Dell has become the computer industry's longest-standing CEO. Of his fortune, Dell has given away almost $1 billion through his Michael & Susan Dell Foundation, focusing on education in the US and India.
Interesting fact: In his early teenage years, Dell invested all of the money earned through part-time jobs into stocks and precious metals.
A daily dose of IT news, reviews, features and insights, straight to your inbox!
A daily dose of IT news, reviews, features and insights, straight to your inbox!
Thank you for signing up to ITPro. You will receive a verification email shortly.
There was a problem. Please refresh the page and try again.