Google's Project Tango coming to tablets in 2015
Google announces spatial mapping tech will ship in 2015 with purpose-built LG tablet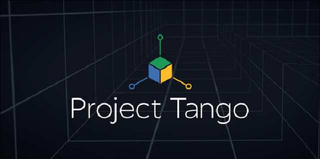 Google's Project Tango will see its first built-for-purpose tablet released in 2015.
During the second day of its I/O conference the search giant shared information that the first commercial device for Project Tango will be an LG-built tablet.
The new tablet will be able to create 3D images of whatever it sees through the camera. LG is the only partner Google has announced on the project, which is still in an experimental phase, according to the company.
Devices employing Project Tango have the ability to "see" empty spaces around them through a combination of the camera, motion sensor and depth sensor. It can track path and elevation without the need of GPS, WiFi or Bluetooth.
"You, sitting in your seat, roughly understand the size of this room as well as the position and orientation of the person sitting next to you," project lead Johnny Lee said. "This sense of spatial perception is remarkable but we take it for granted every day."
The applications for a machine that can understand its physical environment are everywhere, according to Google. A demo demonstrated an intern walking up a flight of stairs and through their home as Project tango mapped everything around it when he returned the software had remembered everything.
The current developer prototype is a 7-inch tablet with a small camera using a fish-eye lens. The lens allows for wide peripheral vision, while a motion-tracking camera and integrated depth sensor track the surroundings.
"This is cool stuff, isn't it?" Lee added. "There's a tremendous amount of work to do when we think about what we can do when our devices have this awareness."
A daily dose of IT news, reviews, features and insights, straight to your inbox!
A daily dose of IT news, reviews, features and insights, straight to your inbox!
Thank you for signing up to ITPro. You will receive a verification email shortly.
There was a problem. Please refresh the page and try again.