Best speech-recognition software 2018
Give your fingers a rest using software that lets you quickly dictate notes, create documents and control your PC using your voice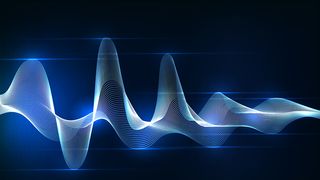 Dictation software has come a long way since the early days of dodgy speech transcriptions. Today there are incredibly sophisticated tools available that never fail to surprise with how accurate they are at translating even the most accented of human speech.
What's more, systems now offer users a dizzying array of functions, whether that's pinpoint accuracy, PC controls, collaboration tools, or even the option to sync your transcriptions to your PC so you can talk while you're on the go.
With all this added complexity, choosing the right platform for your needs is understandably difficult – so we've done the hard work and pulled together the most impressive software available.
Google Voice Typing
Getting started with voice typing in Google Docs is as straightforward as you'd expect from a company whose home page is a white screen with a search bar: once you've opened a document, and selected 'Voice typing' from the drop-down Tools menu, just click the on-screen microphone and speak.
The tool is reasonably fast – there's a slight lag, because it uses cloud processing to figure out exactly what you're saying – but after a second or so, your words, punctuation and even formatting appear on the page. And Google is, by far, the most accurate of all contenders in this roundup.
We tested each tool by reading the opening paragraph of Raymond Chandler's 'The Big Sleep' five times, using both built-in and external microphones. Out of 84 words, Google Docs scored an average three errors; typically two typos and a dropped word.
With any free voice dictation software, it's recommended you run through the content afterwards, manually correcting mistakes – Google Voice Typing's impressive accuracy makes that job a lot easier, especially since right-clicking underlined words displays possible suggestions for misheard words. You can also use the 'Delete [word or phrase]' command to make corrections on the fly.
There's more to Voice Typing than actual typing. You can highlight words, insert tables and shift around the page by ordering the cursor to relevant sections. This helps maintain your flow, rather than breaking it as you pause to grab the mouse. Visit Google's support page for the full list of voice instructions.
How it can be improved
The biggest irritation is that Voice Typing is locked to Chrome. Try to access the option in any other browser and you'll find it greyed out. Currently, the tool's only available for Docs and for adding speaker notes to Slides. We'd like to see speech recognition rolled out to other Google products – it seems a logical evolution, considering the rise of smart speakers such as Google Home.
Verdict
Google Voice Typing delivers an effortless and impressively accurate speech-to-text experience. Despite being blocked on non-Chrome browsers, its sleek presentation and admirable performance makes it far less frustrating than similar tools, and a joy to use.
Features: 4
Performance: 5
Ease of use: 5
Overall: 5
Microsoft Dictate
At first glance, you'd be forgiven for thinking that Dictate – a Microsoft Garage project created by developers in their downtime – is a needless add-on. After all, Windows already builds Speech Recognition into various Office products.
But this voice-recognition tool, which is compatible with Word, Outlook and PowerPoint, harnesses the might of Microsoft's Cognitive Services, the online AI that fuels Cortana and Translator. That power means Dictate does what Speech Recognition has always struggled with: recognising speech.
Selecting the Dictation tab on the ribbon reveals a sparse interface featuring a Start/Stop button – click this and your spoken words whip along a Response bar, processed online, before appearing on-screen without too many mistakes; an average hit-rate of 80 out of 84 words.
Elsewhere, you'll find an option to switch to manual punctuation. But the stand-out feature is the translator that converts speech into all major languages as you speak.
How it can be improved
Dictate isn't the quickest horse in the stable, although it's fun to see your words gallop across the page three seconds after uttering them. There are some peculiar word choices, and, like Google, it occasionally typed 'comma' and 'full stop' where punctuation marks would suffice. The real deal-maker-or-breaker is that, in running on Microsoft Cognitive Services, Dictate only works online.
Verdict
Dictate is so good, you'd be forgiven for thinking it's a fully fledged, Microsoft-supported product; not a homebrew piece of kit. Translation integration is expertly done and we wouldn't be surprised to see this become a true feature in later Office iterations.
Features: 4
Performance: 4
Ease of use: 5
Overall: 4
Braina Lite
Braina Lite – the free version of an otherwise paid-for tool – is an AI-based virtual assistant, which is capable of opening files and programs on your computer. It might not steal the crowns of Google and Cortana, but that's down to poor design, rather than performance.
The tool barely stumbles when transcribing. Faster than its rivals, Braina Lite delivered the same overall accuracy as Google. But the tool is flawed, since you need to copy and paste captured words into your word processor separately.
Dictation mode should let you directly dictate into third-party software such as Word, but the software demands a full purchase to use this feature – along with several others. At least if your microphone isn't up to scratch, you can grab the Siri-style app (iOS and Android).
This easily connects to a computer on the same network, and even packs in a virtual keyboard and mouse, should you need to give your jaws a rest.
How it can be improved
We rarely come across software that so completely locks down the menu bar; almost every button slotted at the top of the screen is out-of-bounds in the free version. Instead, you need to manually type such commands as 'Dictation mode on'. This is stunningly counter-intuitive for a voice-controlled tool.
Verdict
Voice-activated computer control is a breeze here, and far more responsive than Windows Speech Recognition. But the constant harassment to buy the product buries otherwise excellent features, and we found Braina Lite too limited in its free form.
Features: 3
Performance: 5
Ease of use: 4
Overall: 3
Best of the rest
Windows Speech Recognition
Built into various Microsoft Office products, Windows Speech Recognition offers voice typing, as well as letting you entirely control your computer. However, you'll need to dedicate time to training the tool to learn your vocal idiosyncrasies to get the most from it. Our experience was hit-and-miss – although it never failed to deliver the correct punctuation, plenty of the words in-between were horribly garbled.
Speech Notes
This browser-based speech recognition tool is powered by Google's own back-end servers, but the only similarity with Google Voice Typing is the requirement to use Chrome.
Elsewhere, expect poorly transcribed words and disdain for proper grammar. We did find it worked okay when speaking slowly and pausing after each sentence – at which point, it's probably quicker to just write it down.
Speech to Text Converter
Speech to Text Converter does what it says on the tin. Available from the Microsoft Store, it's a no-frills, no-nonsense app. The simple interface, which imitates the dark Windows 10 theme, features just a text box, Start button and an option to clear text. It's perfect for making a quick note that can be pasted into a word processor, but the overall accuracy just isn't dependable enough.
Stay up to date with the latest news and analysis from the world of cloud computing with our twice-weekly newsletter
Thank you for signing up to Cloud Pro. You will receive a verification email shortly.
There was a problem. Please refresh the page and try again.