Rackspace delivers VMware private cloud to your data centre
Private Cloud Everywhere promises significant cost and time savings to businesses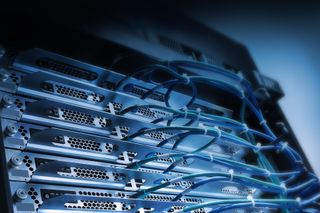 Rackspace has partnered with VMware to launch its Private Cloud Everywhere, enabling businesses to setup their own private cloud in data centres and co-location facilities around the world.
Private Cloud as a Service (PCaaS) allows those customers wanting to take advantage of a private cloud to do so using their own existing architecture. It also means businesses in highly regulated industries such as finance, healthcare or governmental organisations can take advantage of the security of a private cloud, while also storing data closer to their customers.
"Today marks a new era for the VMware cloud market. For the first time, enterprises can have a fully managed VMware private cloud as a service located wherever their users need it," said Scott Crenshaw, executive vice president, private clouds at Rackspace.
"Rackspace Private Cloud Everywhere makes private cloud the optimal platform for even more enterprises and workloads. Customers receive public cloud-like services, with the ease of migration, security, performance and economic advantages of private clouds."
The company explained those making use of Rackspace and VMware's tie-up can build their own private cloud with savings of up to 39%, compared to building their clouds from scratch, and have the option to align costs with either operational budgets or capex.
The companies recognise that although customers may want support from Rackspace in the short term, they may have a much more detailed roadmap, preferring to operate the cloud themselves in future. This is fully supported by its Build-Operate-Transfer (BOT) programme, which helps set up companies, signing the cloud over to them when the time is right.
"Rackspace has a proven track record helping customers successfully move their business to the cloud," said Ajay Patel, senior vice president and general manager, cloud provider software business unit at VMware.
"Rackspace Private Cloud Everywhere, powered by VMware, provides customers a common operating environment, located wherever a customer needs it, spanning customer data centers, Rackspace locations, or third-party facilities. With Rackspace, we are delivering an optimal environment for all applications-custom-built, packaged, virtualised, and SaaS."
Image: Shutterstock
A daily dose of IT news, reviews, features and insights, straight to your inbox!
A daily dose of IT news, reviews, features and insights, straight to your inbox!
Thank you for signing up to ITPro. You will receive a verification email shortly.
There was a problem. Please refresh the page and try again.