Microsoft launches speculative attack bounty programme
Firm offers $250,000 reward for new side-channel attacks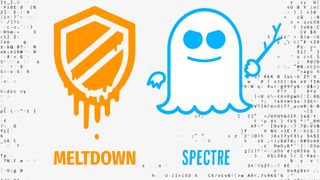 Microsoft has launched a bug bounty programme offering hundreds of thousands of dollars for the most threatening flaws to affect its software in light of the Spectre and Meltdown vulnerabilities.
The limited-time bounty programme is aimed at speculative execution side-channel vulnerabilities. Microsoft said this new class of vulnerabilities was disclosed in January 2018 and represented a major advancement in the research in this field.
It added that in recognition of that threat environment change, it's launching the bounty programme "to encourage research into the new class of vulnerability and the mitigations Microsoft has put in place to help mitigate this class of issues".
The programme will last until the end of the year and will pay up to $250,000 (179,000) for a "tier 1" speculative execution attack. It will also pay up to $200,000 (143,000) for "tier 2" Azure speculative execution mitigation bypass and "tier 3" Windows speculative execution mitigation bypass.
There is also a lesser reward of up to $25,000 (17,900) for an instance of a known speculative execution vulnerability (such as CVE-2017-5753) in Windows 10 or Microsoft Edge. Microsoft said this vulnerability "must enable the disclosure of sensitive information across a trust boundary".
According to Phillip Misner, principal security group manager at the Microsoft Security Response Center, the company expects research is already underway exploring new attack methods.
"This bounty program is intended as a way to foster that research and the coordinated disclosure of vulnerabilities related to these issues," he said.
"Speculative execution side channel vulnerabilities require an industry response," he added. "To that end, Microsoft will share, under the principles of coordinated vulnerability disclosure, the research disclosed to us under this program so that affected parties can collaborate on solutions to these vulnerabilities. Together with security researchers, we can build a more secure environment for customers."
A daily dose of IT news, reviews, features and insights, straight to your inbox!
Rene Millman is a freelance writer and broadcaster who covers cybersecurity, AI, IoT, and the cloud. He also works as a contributing analyst at GigaOm and has previously worked as an analyst for Gartner covering the infrastructure market. He has made numerous television appearances to give his views and expertise on technology trends and companies that affect and shape our lives. You can follow Rene Millman on Twitter.
A daily dose of IT news, reviews, features and insights, straight to your inbox!
Thank you for signing up to ITPro. You will receive a verification email shortly.
There was a problem. Please refresh the page and try again.