Cable companies look for ways to boost bandwidth
With increasing demand for capacity from digital and high definition TV, coupled with the need to keep upgrading broadband services, cable operators on both sides of the Atlantic are looking for technology solutions to let them carry more.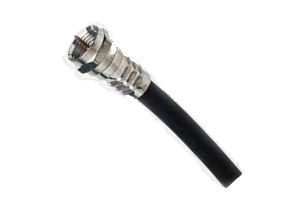 Cable television service providers are looking at new ways to upgrade their networks and squeeze more content and services down their existing fibre optic and copper cable infrastructure as competition from DSL providers, satellite TV broadcasters and mobile phone networks bites.
As demand grows for bandwidth-hungry services like high-definition television and faster internet access, the pressure on service providers has helped boost the fortunes of cable technology companies that offer a cheaper solution to building bandwidth without having to lay new cable. Unlike ISPs offering broadband via DSL connections, cable broadband offers consistency of service, with users enjoying the same downstream and upstream connection speeds regardless of distance from the exchange or head-end. In contrast, DSL connection and service degrades quickly the further you are from the exchange.
One such supplier trying to do more with cable is BigBand Networks, which offers a technology called switched digital video, used by operators to gain more bandwidth by only delivering channels to homes when a viewer tunes in to them.
Another company that has piqued investor interest is Vyyo and its spectrum overlay technology to increase the amount that can be squeezed down copper. Vyyo shares have risen more than 60 per cent in the past month. Vyyo attracted an additional $35 million in funding from Goldman Sachs in late March.
"Cable is going to have to invest in some way in all of these different technologies until they make the leap to full fibre," says Cameron Cooke, an analyst at Janco Partners. "I'm thinking about 10 years from now you'll start to see cable operators taking cable into the home."
A typical cable system usually operates at 750 to 860 MHz with around 80 channels in analogue video, or twice that with digital, as well as video-on-demand, digital phone and high speed internet.
Analysts say this is adequate for today, but competition is intensifying as rival telephone companies Verizon and AT&T in the US invest billions in laying new fibre optic networks to offer better and faster services.
Satellite TV providers DirecTV, BSkyB and EchoStar are also aggressively rolling out high-definition TV channels on both sides of the Atlantic.
"We believe cable will need to manufacture incremental bandwidth over the medium to long term in order to remain competitive," Spencer Wang, an analyst at Bear Stearns, wrote in a research note last week.
"In the short term, the greatest concern is high definition TV, given growing HD TV set penetration and DirecTV's plans to offer over 100 national HD feeds by the end of this year," said Wang.
These competitive forces, coupled with cable's plan to start selling more services to small and medium-sized companies, mean the need for extra bandwidth is imperative.
But investors who had witnessed cable's last spending spree are easily unnerved by the prospect of another major investment. The cable industry collectively spent around $100 billion in the US and over 20 billion in the UK laying upgraded cable systems during the 1990s, collecting a mountain of debt that they are still paying off. UK cable operators NTL and Telewest both almost collapsed under the weight of their debt and mounting losses.
Only massive debt-for-equity deals with their creditors and a merger of the two UK cable companies to create the recently renamed Virgin Media kept cable viable in Britain. The laying of cable to the doorstep to complete nationwide coverage has, for now, ground to a halt.
Reflecting these jitters, when the largest US operator Comcast forecast higher-than-expected 2007 capital spending in February, it overshadowed record profits and sent the stock down more than three per cent.
Therefore, the focus this time round is on affordable solutions that are as much about keeping costs down as they are about improving technology.
According to analyst Michael Arden at ABI Research, switched digital deployment could cost an operator as little as $5 to $10 per household, compared to $1,000 if new cable has to be laid.
Vyyo Chief Executive Wayne Davis says his company's technology, called spectrum overlay, helps operators increase the raw bandwidth of their networks by as much as 3 GHz. It could on average cost around $125 per household.
The pressure on cable operators to increase services to compete has been highlighted in the UK with the announcement that Virgin Media will boost its broadband service from 10Mbps to 20Mbps by June.
Get the ITPro. daily newsletter
Receive our latest news, industry updates, featured resources and more. Sign up today to receive our FREE report on AI cyber crime & security - newly updated for 2023.