Toshiba adds AMD chips to cheaper laptops
End of Intel exclusive deal could see 10 per cent cost cut on Toshiba laptops.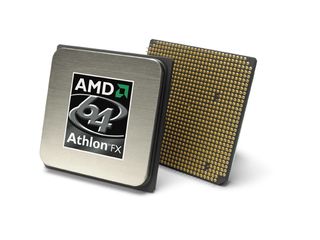 Toshiba is to begin buying AMD chips for some of its laptop models, ending exclusive ties with Intel.
The world's fourth-largest laptop PC maker said that it expects to put AMD chips in about 20 per cent of the notebooks it sells in the US and Europe.
The move follows an announcement last year by Dell, the world's second-largest PC maker that had been procuring microprocessors only from Intel for more than two decades, that it would begin using chips from AMD.
Intel is AMD's far larger rival with a market share of around 80 per cent.
"With PCs becoming commodity products, there seems to be a new way of thinking that competition should be introduced even in procurement of such core parts like processors as long as there are no major differences in product specifications," Macquarie Securities analyst Yoshihiro Shimada said.
"This could be a message that an era in which Intel took the lion's share of microprocessor profits as the king of PC chips is over."
Toshiba plans to put AMD chips in moderate-priced standard models for individual and corporate clients, Toshiba spokeswoman Yuko Sugahara said.
The Nikkei business daily reported earlier that prices of AMD-equipped PCs are expected to sell for up to 10,000 yen (41) less than comparable models.
Toshiba will install AMD chips in some models to be released this summer, enabling it to reduce parts-procurement costs by at least 10 per cent, the paper said.
AMD unveiled its new Puma laptop platform earlier this month, claiming that the platform's Griffin processor is the first processor redesign aimed specifically at the mobile market. Intel had released its new Santa Rosa version of the Centrino platform little over a week earlier.
A daily dose of IT news, reviews, features and insights, straight to your inbox!
A daily dose of IT news, reviews, features and insights, straight to your inbox!
Thank you for signing up to ITPro. You will receive a verification email shortly.
There was a problem. Please refresh the page and try again.