Dell to offer encryption option on business Latitude laptops
New laptops combine hard drive encryption with user and password management and pre-boot authentication.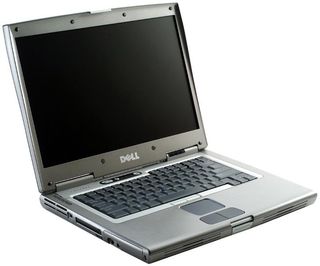 Dell has unveiled new security options for its Latitude laptop computers which the PC maker claims makes them the "world's most secure laptops".
The company claims the combination of the hardware-based encryption offered by Seagate's Momentus HDD, and Wave Systems' Embassy software is an industry-first. Dell claims its encryption is both faster and more secure than software-only solutions.
"Dell is at the forefront of notebook security because it ranks as a top concern for customers in an environment where more data is produced by an increasingly mobile work force," says Margaret Franco, director, Dell Product Group. "The industry-first solution we're announcing today adds to our multi-pronged approach to security that delivers an ironclad assurance of protection."
Administrators can securely manage encrypted drives, set up and recover passwords, manage users and deploy pre-boot authentication using the bundled software. It also enables IT departments to quickly ascertain that all data on a lost or stolen laptop was safely encrypted.
The Dell managed HW encrypting HDD solution is available for the Latitude D630 and D830 laptops introduced in May. For more information on Dell Client Security go to dell.com/security/bestpractices.
A daily dose of IT news, reviews, features and insights, straight to your inbox!
A daily dose of IT news, reviews, features and insights, straight to your inbox!
Thank you for signing up to ITPro. You will receive a verification email shortly.
There was a problem. Please refresh the page and try again.