UK iPhone users report connectivity problems
Early-adopters of Apple's iPhone smartphone are reporting problems with signal and connection quality, but network operator O2 insists it is not at fault, batting complaints back to Apple.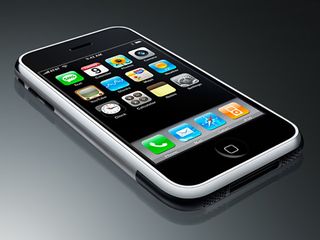 Users of Apple's iPhone in the UK are reporting numerous problems with signal strength and connection quality that appear unconnected with actual service coverage.
According to user posts in the UK O2 (poor signal strength/reception problems) thread on Apple's support forum suggest that the problem may be related to power management or the battery.
Under normal circumstances, an iPhone switches to a low-power mode when not in use, automatically powering up when making or receiving a call. In some cases, this is not happening, unless the phone is sitting in a dock, connected to a computer.
Strangely, the issue appears confined to the UK, there are no parallel US reports. Normally this would point to a network problem, but as several posters on the thread have pointed out, other phones have no problem picking up the O2 signal in the same location as a struggling iPhone. O2 is referring all enquiries to Apple; Apple has yet to comment or confirm the problem.
Some users have reported that the problem has been fixed by restoring the iPhone software through iTunes.
A daily dose of IT news, reviews, features and insights, straight to your inbox!
A daily dose of IT news, reviews, features and insights, straight to your inbox!
Thank you for signing up to ITPro. You will receive a verification email shortly.
There was a problem. Please refresh the page and try again.