IVF body improves web usability
The Human Fertilisation and Embryology Authority has improved the stability, management and usability of its website, boosting visitor numbers.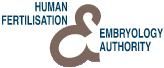 The Human Fertilisation and Embryology Authority (HFEA) is the governing responsible for managing access to information and research for the estimated one in seven UK couples who have difficulty conceiving.
With one in 80 UK babies born as a result of in-vitro fertilisation (IVF) treatment, the HFEA wanted to shift the focus of its website to cater for this ever-increasing audience.
It also needed to ensure 100 per cent stability at times of peak traffic.
The HFEA's website contains a large amount of research, regulatory documentation and data, running to more than 1,000 pages. In a project spanning more than two years, the use of new website infrastructure technology and consultancy has improved the look and feel the HFEA's website and increased the numbers of visitors by 30 per cent.
David Williams, HFEA web manager spoke today for the first time about the work undertaken. "The site looks very appealing now. It's very people-focused and clearly engages with our public audience - exactly what we needed to do. It's proving very popular," he said.
The body worked with usability consultancy Bunnyfoot Universality and communications agency Precedent. It used RedDot content management system (CMS) and used LiveServer from enterprise content management systems provider RedDot, the Open Text web solutions group.
The organisation has particularly used its new CMS tools to keep its website up-to-date and accurate, by allowing staff within the company to easily and rapidly create and revise content alongside workflows to govern content approval rights. Once published, content can also be repurposed in other ways and on other areas of the site.
Williams said: "Prior to the CMS, we had two full time members of staff managing and developing content for the site. It was incredibly time-consuming and labour-intensive. Since implementation, we have just one person providing content maintenance."
HFEA subsequently purchased RedDot LiveServer to extend its CMS in preparation for future delivery of personalised content to its UK-wide clinics. "We needed a way of extending the reach of our information and communicating with our nationwide clinics more effectively over the Web. LiveServer is perfect for this. It means that we will be able to deliver targeted information as and when needed via our extranet," Williams added.
"With CMS and LiveServer we have a future-proof content management system. Its flexibility means that we can add additional modules as and when we need them so that our capabilities grow as our needs grow and change."
It most recently completed a software update to further configure navigation and workflow functionality in the CMS.
"Information is really important for our stakeholders," concluded Williams. "Our website is the first place many patients come for information and advice and an important communications channel and knowledge base for our staff. We now have a site that is designed around our wide range of users and can be expanded easily in the future."
A daily dose of IT news, reviews, features and insights, straight to your inbox!
A daily dose of IT news, reviews, features and insights, straight to your inbox!
Thank you for signing up to ITPro. You will receive a verification email shortly.
There was a problem. Please refresh the page and try again.