Epson announces high-speed business inkjet and laser printers
Printer company reveals strategy to increase share in the enterprise printing market with a range of new products and services focused on faster output.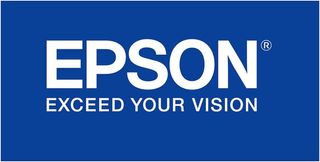 Epson has revealed its plans to target general business and vertical markets, unveiling a number of new products and strategies for enterprise customers.
Speaking at a pan-European event in Lisbon, Takao Mimura, chief executive of imaging products and general marketing, said that while it would still emphasis the consumer, Epson wanted to grow its share in the business market.
Thierry Bagnaschino, vice president of visual instruments for Epson Europe added that the opportunities for Epson continued to grow as businesses steadily increasing the amount they needed to print. "The paperless office is a myth," he observed.
A key weapon for Epson to move into the business space is its new business inkjet, the B-500-DN. Designed to deliver a high volume of colour prints at the same cost as mono Epson claims that it offers print speeds of 37ppm in draft mode and 33ppm with "laser-like" quality text.
Epson says the B-500-DN has no warm-up time, holds 650 sheets of paper, has both duplexing and networking as standard and a duty cycle of 20,000 pages a month thanks to an auto nozzle check system to maintain high reliability.
The printer cartridges offer savings by printing up to 8,000 pages from the black cartridge and 7,000 pages from its colour cartridges.
The company is claiming impressive costs per page, quoting figures of €0.025 for colour and €0.0063 for black and white.
The B500-DN should prove attractive for vertical printing applications and for companies that consider colour inkjet printing too expensive or feel that colour lasers don't offer sufficient colour print quality.
The B-500-DN will be available in June for a street price of €425. UK-specific pricing had not been confirmed at the time of writing.
Epson also revealed details of the AL-M4000 series monochrome workgroup laser, which it says is its fastest ever laser printer. It can produce pages at up to 43ppm at 1,200 dpi resolution. The paper tray can accommodate 700 sheets as standard or up to 1,800 with additional trays. A duplex unit is also available as an option and the duty cycle is rated at 20,000 pages a month.
"Speed and reliability are the two biggest concerns for businesses with high print volumes, and the AL-M4000 performs exceptionally on both fronts," said Thomas Brique, product marketing manager at Epson.
The AL-M4000 has an optional plug-in for the company's EpsonNet Authentication Print System. This is part of the Epson's technology strategy for improving document security by requiring users to swipe a card at the print station before prints are released. This ensures that sensitive and private data is not revealed by having printed materials left on a printer either through a user failing to collect the printouts or by not being able to locate the printer they have been sent to.
At the event Epson said that it had been number one in A3 business scanners since 2005. It intends to strengthen its hold on the market with the GT-20000N Pro. Designed for high volume scanning, it's equipped with an ADF delivering 23ppm mono and 15ppm colour at 600dpi and with 48-bit colour depth. Networking comes as standard. It will be available in May for €1,245, though UK pricing has yet to be confirmed.
Meanwhile the GT1500 is an A4 scanner unit offering speeds of 18ppm and 12ppm. Users don't have to wait for it to warm up thanks to the use of LED scanning heads and it provides up to a 40 per cent energy saving over competitors. It also offers an Event Manager to improve document capture workflow. It will be available in June for €349.
Finally, Epson revealed details of schemes to help protect the environment. In the Collect and Return scheme, organisations that use over thirty cartridges in a year can visit the Epson website to order a reusable branded box, constructed from recycled materials, into which used cartridges can be disposed of. When full, offices contact Epson and the recycle box is collected and transported to the nearest recycling hub.
Meanwhile, in the Return and Recycle scheme, customers using the M2000 and M4000 series can choose to opt in to a scheme whereby they can purchase discounted toner cartridges by agreeing to return the cartridges to Epson for recycling.
Valrie Riffaud-Cangelosi, business manager at Epson Europe commented, "This is a comprehensive programme and we recycle every single part of every single toner cartridge we collect. None of the cost of the process is passed on to our customers, but we can all share the benefits to the environment."
A daily dose of IT news, reviews, features and insights, straight to your inbox!
A daily dose of IT news, reviews, features and insights, straight to your inbox!
Thank you for signing up to ITPro. You will receive a verification email shortly.
There was a problem. Please refresh the page and try again.