Revenue slips for Fujitsu Siemens
A strong euro and business restructuring have hit Fujitsu Siemens Computers' revenue, but profit grew 15 per cent.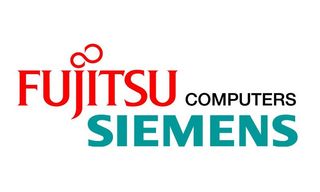 A difficult market and business restructuring have cut Fujitsu Siemens Computers' annual revenue by 4.9 per cent to €6.6 billion (5.3 billion), the company announced today.
But none the less it reported pre-tax profit had increased 15 per cent, from €91 million to €105 million in the year to March 2008.
Fujitsu Siemens claimed changes in its portfolio - including a move away from hardware maintenance and some product lines, including PDAs - had changed revenue streams. The firm also citied "forces outside [its] control" such as price pressures and a stronger Euro as factors hitting revenue.
The vendor called the European consumer market a "battleground" on price, and said it would refocus its consumer range. "We want to strengthen the consumer area, as there's lots of innovation coming first into consumer business, and we want to take advantage of that for our commercial customers," president and chief executive Bernd Bischoff said in a conference call.
The firm named its servers and its commercial notebooks as two areas of solid growth, despite the troubles elsewhere.
And Bischoff said his company would be putting more emphasis on services, another successful area. "Over the next three years the company aims to increase services revenue significantly, capitalising on the formation of an integrated sales force and the definition of an industry-leading portfolio," he said.
A daily dose of IT news, reviews, features and insights, straight to your inbox!
A daily dose of IT news, reviews, features and insights, straight to your inbox!
Thank you for signing up to ITPro. You will receive a verification email shortly.
There was a problem. Please refresh the page and try again.