Competition intensifies for enterprise WiFi
Broadcom enters the business market with 802.11n offerings, as rivals look for gigabit speeds.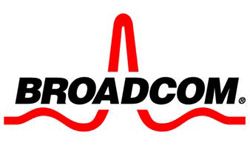 Wireless chip vendor Broadcom has entered the high-speed enterprise wireless LAN network with a new chipset and software offering.
The vendor, which already has a 35 per cent market share of consumer WiFi chipsets, believes that the move will enable more businesses to supplement their wired networks with WiFI connections, or in new buildings, bypass wired networking altogether.
Broadcom's Intensi-fi WiFi chipset is being offered with the company's FASTPATH networking software. Broadcom is offering a both a single-chip access point solution and an enterprise access point reference design to its OEM customers.
The chip maker said that the new designs, along with a 65nm chip manufacturing technology, will also allow device vendors to build 802.11n access points that work successfully on Power over Ethernet (PoE) networks.
Previously the power requirements of dual-band 802.11n access points meant using two Ethernet ports to power the units, or an upgrade to the PoE infrastructure.
According to Martin Lund, general manager of Broadcom's network switching line of business, the new designs will enable businesses to run high-bandwidth applications such as video streaming or voice over IP over wireless networks.
Earlier this week, wireless LAN equipment manufacturer Meru Networks said that it would ship gigabit-capacity wireless access points for the enterprise market.
The units combine four 802.11n radios to deliver a maximum simultaneous throughput of 1.2 gigabits per second. The maximum data tranmission speed for any one connected user remains at the 802.11n standard's ceiling of 300mbps. However, the multi-radio design allows more concurrent users to achieve such speeds, rather than being force to share the 300mbps maximum bandwidth of a single radio.
"This allows clients to increase the capacity of their 802.11n networks. The speeds allow most enterprises to deliver most of their applications over wireless," said Kamal Anand, senior vice president for strategy at Meru Networks.
"You are now able to achieve better speeds than Fast Ethernet over wireless, but with more and more clients using the total capacity of [existing] 802.11n networks we needed to increase that capacity," Anand said.
Multi-radio base stations are more efficient and easier to deploy and maintain than large numbers of conventional access points, he added.
However, Rob Bamforth, principal analyst at research firm Quocirca, cautioned that IT departments should not be confused by vendors' claims to offer "gigabit" speeds over wireless.
"These technologies do not bond or aggregate up the bandwidth," he said. "In terms of its practical value, it is about giving more people a reasonable level of network capacity. There are still speed and range obstacles in WLAN deployments. Obstacles can degrade performance quite dramatically, for example," he said.
"These technologies do provide more range and capacity. For many businesses that would be more useful than providing a 'super boost' to wire-line speeds, but which might only support two users simultaneously."
A daily dose of IT news, reviews, features and insights, straight to your inbox!
A daily dose of IT news, reviews, features and insights, straight to your inbox!
Thank you for signing up to ITPro. You will receive a verification email shortly.
There was a problem. Please refresh the page and try again.