Air travel top 'web-enabled' sector
The air transport industry is the first 'truly web-enabled industry,' according to a survey by SITA.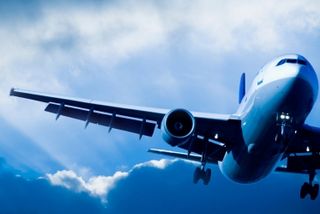 The air transport industry is tops for using tech and the web, but they could save even more cash by taking it further, according to a survey by SITA, a provider of IT business solutions and communication services to airlines.
Paul Coby, SITA's chairman, said: "The air transport industry has now become the world's first truly web-enabled industry," Coby said. "IT enabled airlines to make both major savings and improve customer service after 9/11. But in these challenging times with oil at over $130 [65] a barrel, there is now an even more urgent need to deploy technology to serve airline customers, save costs, and to equip airline staff with effective technology to do their jobs better."
The survey showed that the main reasons airlines invest in technology are to reduce costs (62 per cent), improve customer service (54 per cent), to enable new revenue opportunities (45 per cent), and to improve workforce productivity (40 per cent).
One of the biggest technological money-savers is online sales of tickets, saving airlines about $2 billion (1 billion) a year in distribution costs. However, only about 1 in 4 airlines worldwide offer the option for customers to buy their tickets online, a service that SITA said is one of the more important technological steps for airlines looking to save money.
"A very important source of revenues is clearly being lost to those airlines not using web selling at a time when everyone in the industry needs to maximize returns on their IT spending," Coby said.
The survey revealed that airlines currently spend an average of $11 billion (5.5 billion) on IT investments, a five per cent increase from last year. Airlines are spending 63 per cent of that money on passenger processing and services, 44 per cent on aircraft management and operations, 34 per cent on passenger security, and 21 per cent on employee security.
Passenger services already in place mostly consist of self-service technology. Over half the airlines offer web check-in, 21 per cent offer self-boarding kiosks, 1 in 4 offer online trip-change services, and 12 per cent offer lost baggage self-services.
Some 21 per cent of airlines also offer mobile phone check-in services, and while only one per cent of passengers currently use this service, airlines are forecasting that use will increase by next year when over half of airlines will offer the option.
A daily dose of IT news, reviews, features and insights, straight to your inbox!
A daily dose of IT news, reviews, features and insights, straight to your inbox!
Thank you for signing up to ITPro. You will receive a verification email shortly.
There was a problem. Please refresh the page and try again.