Oyster cards at risk from cloning
Researchers in Holland reveal that London's contactless transport payment cards can be copied, allowing user to travel for free.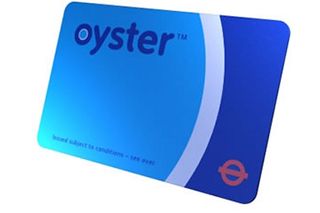 A group of Dutch scientists at Radbound University in Nijmegen, Holland have discovered that the technology used in Mifare cards can be cloned by anyone with a standard laptop.
The contactless smartcards are commonly used to manage access to secure government buildings, hospitals, and schools in Britain, and the same technology is used in over 17 million Oyster cards, used to pay for transport in London.
The scientists successfully cloned a security card for a Dutch public building, and later proceeded to ride for free on the London underground by cloning an Oyster card.
In order to copy an Oyster card, a card reading unit is used to gather the cryptographic key data stored on the card.
This data can then be uploaded to a PC or laptop. Using this equipment, all the cloner needs to do is to brush past someone carrying a working card, or obtain the card itself, and wirelessly read the card's details. The details can then be written to infinite numbers of blank cards, and used for free travel.
Transport for London said it is cracking down on the use of cloned cards.
"Security is the key aspect of the Oyster system and Londoners can have confidence in the security of their Oyster card and personal data," a TfL spokesman said. "We run daily tests for cloned or fraudulent cards and any found would be stopped within 24 hours of being discovered. Therefore the most anyone could gain from a rogue card is one day's travel. Using a fraudulent card for free travel is subject to prosecution."
Security consultants are calling for the cards used in more sensitive locations, such as government buildings and hospitals, to be replaced.
A daily dose of IT news, reviews, features and insights, straight to your inbox!
A daily dose of IT news, reviews, features and insights, straight to your inbox!
Thank you for signing up to ITPro. You will receive a verification email shortly.
There was a problem. Please refresh the page and try again.