Desktops ready to go virtual?
An analyst has laid out the arguments for VDI and terminal services, saying the former has a few years to go before its ready for the enterprise bigtime.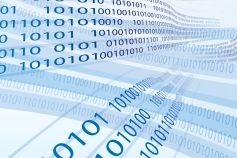 Virtual desktops could start to be viable in enterprise environments by the summer of 2010, according to analyst Brian Madden.
Madden said virtual desktop infrastructure (VDI) will start to compete against terminal services (TS) for server-based computing (SBC) in enterprise soon, but needs to enhance its features list first, he said at virtualistion conference VMworld in Las Vegas. Such a viewpoint is at odds with his hosts VMware, who earlier in the week laid out their vision to push virtualised desktops.
The analyst explained that VDI offers many benefits over traditional desktop systems, but that many of those advantages are also offered by terminal services systems at a cheaper per seat cost. "In terms of server hardware costs per user, it's much cheaper to go with terminal services," he explained.
Both VDI and TS offer universal access, better performance, easier management and increased security. "Those aren't advantages of VDI, they're advantages of SBC," he stressed.
However, VDI does have benefits in some areas, especially when it comes to virtual machines, which can offer a better user experience, as they can be suspended rather than restarted meaning users don't always have to start from scratch each time their desktop is restarted.
Madden also praised the high level of competition between VDI vendors, and noted that TS has compatibility problems with some applications. "There are a lot of specific advantages, but you have to decide which apply to you," he advised.
Indeed, at the moment, Madden suggested there is little difference between TS and VDI, and that whether it suits a specific company depends on their specific needs.
Referencing VMware chief executive Paul Martiz's keynote address earlier in the week, Madden cast doubt on the viability of virtual desktops, saying that one major change that needs to happen is licensing and by that, Madden means Microsoft licensing. "They're in 1989, that's where Microsoft is with regards to how to license," he said.
While in the future, online-based applications could change the dependence on Microsoft's Windows, that's not the reality today, Madden added.
And, as cool as VMware's virtual desktop vision may sound, IT departments need to live in the real world. "Are you going to run out and buy VMware because of the future possibility of awesomeness?" he asked. "You don't buy anything today because it might be cool tomorrow."
That said, he said he expected that improvements to VDI whether it be dubbed VDI+ or VMware's own View within the next two years will make the system viable in many enterprise IT departments.
Get the ITPro. daily newsletter
Receive our latest news, industry updates, featured resources and more. Sign up today to receive our FREE report on AI cyber crime & security - newly updated for 2023.