CBRE to save millions virtualising desktops
Property giant CB Richard Ellis is set to flip thousands of its European desktops to a virtual system, to ease management and save cash.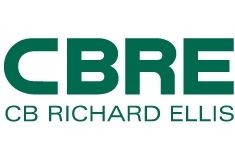 Global property firm CB Richard Ellis is heading down the virtualised desktop route and expects to save a million dollars on hardware, software and staff time within two years.
Speaking at virtualisation firm VMware's annual conference in Las Vegas, CBRE's chief information officer for Europe, the Middle East and Africa, Simon Spence, told attendees why his firm made the switch with virtual desktop infrastructure (VDI) from Falconstore and VMware.
The EMEA side of the company alone is based in 36 countries with 5,750 employees in 134 offices. "As a consequence of property management and outsourcing, we do have an enormous number of people not on our premises," explained Spence, adding that each office has different levels of infrastructure, even across Europe.
A high number of acquisitions six in the first half of this year alone mean the IT department faced mixed, complicated systems.
Before switching to VDI, each office had local servers, leading to a high use of bandwidth, difficulty backing data up, and massive travel requirements for maintenance. "Travel to Dubai, Russia, it takes a long time," said Mansoor Rahaman, CTO.
With those challenges in mind, after attending VMworld Europe earlier this year, CBRE were inspired to go virtual. And it's paid off.
So far, the project has switched some 250 seats in seven offices across four countries, and expects to flip 2,000 users by the second half of this year. Now, with two data centres in London and Madrid, no files are stored in local offices, meaning local server hardware is no longer needed, and bandwidth demands have dropped while performance has increased.
The change is fitting in with their usual hardware and software refresh with the benefit that the team is saving on hardware costs and extending PC lifecycles. Each year, the IT team would replace a quarter of desktop machines, and re-image all of them. It would take 10,000 staff hours and cost $500,000 million each year. Going virtual will be cost neutral the first year, and save a million dollars a year for the next two years, Spence said. "In this market, [the board] eagerly snapped this up," he added.
But it's not just about money. Standardisation across the desktop estate means machines are easier to support, which keeps IT happy. But users didn't like the lack of personalisation. However, after a few days, they warmed up to it, as they no longer had to call for support everything just worked, said Rahaman.
The single picture management is a "huge step forward" for the IT team, Spence said, as it allows easy provisioning of desktops especially useful in acquisitions. It used to take as long as three months to provision new tech, now it takes at most three days. As well, the cost is lower, giving a new shine to potential buys which may have required entirely new computers.
One downside has been a jump in storage costs, but Rahaman said he expects this fall over the next few years. There have been other cost savings, though. Using Wyse thin client terminals, the per seat cost is roughly 350 compare that to a fully kitted out computer, Monsoor said.
At the moment, the project is just looking at desktops, not laptops, but mobile users can use their laptops to access their work desktop through a virtual private network, he added. "Our users really want this," said Spence. "They want to be able to get on from their kids' PC at home."
Another benefit is in backup. The system has already helped an office in the Czech Republic get back on in just 24 hours after a fire wiped out computers.
Get the ITPro. daily newsletter
Receive our latest news, industry updates, featured resources and more. Sign up today to receive our FREE report on AI cyber crime & security - newly updated for 2023.
Get the ITPro. daily newsletter
Receive our latest news, industry updates, featured resources and more. Sign up today to receive our FREE report on AI cyber crime & security - newly updated for 2023.
Thank you for signing up to ITPro.. You will receive a verification email shortly.
There was a problem. Please refresh the page and try again.