Ballmer: Microsoft to launch Cloud OS
Windows Cloud will be announced in four weeks with a "snazzier" name, alongside details of Windows 7 and Office on the web, according to Microsoft's chief executive.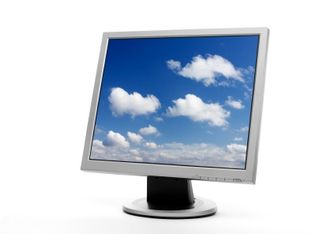 Microsoft is set to create its own operating system for cloud computing, the company's chief executive Steve Ballmer said today.
Speaking to a TechNet audience in London today, Ballmer said Microsoft would announce "Windows Cloud" within four weeks, adding he's "sure we'll have a snazzier name on launch."
Presumably, the announcement will come at Microsoft's Professional Developers Conference in Los Angeles at the end of October.
The new OS is necessary as it's too hard today for people to write cloud applications, Ballmer said, bouncing around the stage in his trademark style. "You should be able to write an application and push it the cloud," he boomed, explaining that services, scaling, fault tolerance and other aspects of the cloud should be dealt with by an operating system.
"Write the application and put the intelligence where it makes sense, in the cloud, server or device," he added. In other words, new applications developed with Windows Cloud say, on .Net will work across different platforms, such as in the enterprise, on the web or on mobile devices.
In the first version, users will have to work with a Microsoft data centre, Ballmer said. By version two or three, other data centres could be used.
Ballmer explained that writing an OS is how Microsoft has traditionally entered a market, referencing Windows CE, Server and others. And as Server mirrored the desktop Windows OS, the 'Cloud' system will look a bit like Server.
The move to developing applications for the cloud echoes changes in the way software will work in the future, Ballmer said. Most software must be installed before it can run; Microsoft believes software will become more like web applications, which users simply click to run.
Rather than Software as a Service (SaaS), Microsoft is looking to call this "Software + Services" reflecting the fact that it won't just be web based, but embedded in all devices. "Software remains the magic ingredient," he said.
Such applications and indeed, cloud computing as a whole will affect consumers more quickly than enterprises, who may take years to take it up, he added.
"We're embracing cloud computing as much as anyone," he said, adding Microsoft has more related products than even Google. "Great search, doesn't have much for enterprise," he said.
Google Docs don't impress Ballmer, either: "They're not very popular products."
Details regarding Office for the web are also set to be revealed at the developers conference in a few weeks time. Ballmer offered a preview, saying that he believes people want an office suite which is as rich as Microsoft Office, but can be accessed via the web for light editing in a browser when away from the desk, and offers joint-editing abilities. "We want software that's more powerful than just runs in a browser," he said, taking another dig at Google.
The PDC will also feature the Alpha launch of Windows 7. Ballmer said: "Any work you do today to get ready for Vista also gets you ready in perfect shape for next version of Windows, Windows 7."
Last month, virtualisation competitor VMware released its own virtual data centre operating system, looking to move servers and desktops to the cloud.
Get the ITPro. daily newsletter
Receive our latest news, industry updates, featured resources and more. Sign up today to receive our FREE report on AI cyber crime & security - newly updated for 2023.