ID card update reveals £30 price, fines for bad data
The second round of legislation for the ID card scheme introduces the price, potential fines, and a new National Identity Scheme commissioner.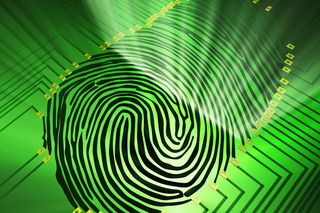 ID cards will cost 30 and, once you have one, you'll be forced to keep the registry updated on your address and other details, according to a Home Office briefing attended by IT PRO.
The Identity and Passport Service (IPS) has released the details as part of secondary legislation (click here for the pdf), which it will take consultation on for the next 12 weeks so if you're not happy, drop them a line here.
The cards will start to be rolled out in 2010 to young people on a voluntary basis, but the Borders Agency is rolling out its own version of the cards to foreign nationals starting next Tuesday, as well as to airside workers at London City and Manchester airports in 2009.
If this round of legislation is passed expected to happen next spring the cards will not be compulsory for UK citizens, but will be required for anyone applying for a passport. The government is also looking to make the cards a requirement for anyone requiring a criminal record background check such as for all airside workers or teachers and possibly for those applying for driving licences, though that's not on the cards quite yet.
Under the proposal, the cards will cost 30 until 2010; the cost after that is still unknown. They will be valid for 10 years, like passports and indeed could be used as a travel document inside the European Union.
Unlike passports, however, anyone with an ID card will be required to update the registry if any of their essential data changes such as their address. Failure to do so could lead to a civil fine of up to 1,000, but the Home Office officials stressed that it was not a revenue-raising scheme and that anyone who forgets to update their address after a move, for example, will be simply reminded.
Those who refuse to do so face an initial fine of 125 only reaching the 1,000 maximum if they continue to refuse to update their details. A similar system is in place for driving licences, the officials said.
Also under the draft, once a card is expired, people will no longer be expected to update their addresses and other details, the Home Office said.
As the cards are rolled out to more people, banks and other private companies will be able to go online to check a card's validity, but only after their systems have been checked and approved by the government.
The same goes for public sector organisations. They too must first prove they have secure and probably encrypted - systems the officials stressed, adding that if a government organisation is turned down, the Home Office will work with them to get their technology up to the required level.
Such groups both private and public sector must ask individuals for their permission before checking the registry. However, the Home Office and policing bodies will not require such consent when the case is in the "public interest" such as crime, immigration and national security.
"Police and a number of specified crime prevention organisations may be able to use information on the register for the purposes of detecting or preventing crime," Home Office spokesman San Matthews told IT PRO.
"The Identity Cards Act 2006 provides for a small number of organisations that may request information from your record for a specific purpose," he added. "These are the security services, the police, HM Revenue and Customs. In each cast they will be required to justify why they need the information."
That access, and other aspects of the cards, will be under the watch of a National Identity Scheme commissioner who will report to parliament. That role is yet to be filled.
Click here for pictures of the ID cards, and click here for a timeline of how the identity cards came to be.
Get the ITPro. daily newsletter
Receive our latest news, industry updates, featured resources and more. Sign up today to receive our FREE report on AI cyber crime & security - newly updated for 2023.