Google Street View UK to get spring release date
Street View service set to finally appear in spring in the UK, amid concern from privacy groups.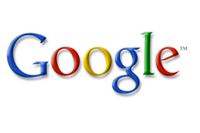 Google plans to bring its Street View service to the UK in the spring, according to media reports.
Street View is an enhancement to Google Maps that enables users to zoom in on a point and see a 360 horizontal and 290 vertical 3D view of that location from ground level. An icon on the map indicates where a Street Map view is available and pressing it brings up the street level view of roads and buildings.
Google launched the service in May 2007, and it is currently available in major cities around the world in the US and Canada, Australia, New Zealand and Japan.
Street View is already available in European cities such as Paris, Rome and Barcelona, but while Google's photographic vans have been snapping UK streets for some time, reports suggest that it was too overcast in many places for the images to be used, causing a delay in the roll out of the service in this country.
IT PRO spoke to Laura Scott of Google UK who would not confirm the reports of the spring release date but said that the company was very excited about launching the service over here.
"The lack of visibility last summer did make it difficult," Scott admitted, while adding, "It's a complex country to drive, especially London."
The service has faced protest in the UK from privacy groups who have complained about the faces of individuals who might be caught by Google's cameras. Scott stated though that Google would be removing people caught on camera using facial recognition software as well as car licence plates too. She also said that if anyone was unhappy with an image they could hit a button on the page and ask Google for it to be removed.
"We know that privacy concerns are a big thing in the UK but we feel that we've been open and honest. The service has been approved by the UK's Information Commissioner's Office."
However, Scott added that while some had concerns over the service Google also fielded many enquiries from users for their street to be added to the service.
A daily dose of IT news, reviews, features and insights, straight to your inbox!
A daily dose of IT news, reviews, features and insights, straight to your inbox!
Thank you for signing up to ITPro. You will receive a verification email shortly.
There was a problem. Please refresh the page and try again.