War declared on London software pirates
London businesses are using illegal software worth around £149 million each year, according to IDC.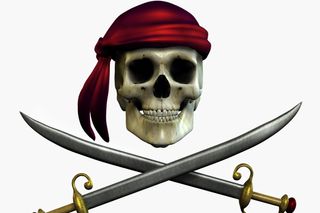 War has been declared on software piracy in London by the Business Software Alliance (BSA).
The BSA announced a two-month campaign where it will call upon London businesses to eliminate software piracy, directly contacting over 1,000 companies to offer a software health check' where they complete a simple self-audit form.
The check is supposed to ensure that software is legal and licensed. IDC research released to coincide with the campaign suggested that London businesses were installing pirated software worth 149 million each year.
It was also said that London was responsible for more software piracy than anywhere else in Britain, with one in five pieces of software illegal.
The BSA claimed that software piracy was a big threat to businesses, and that it was already investigating several companies in London for using pirated software.
It also said that legal proceedings would be costly in the current economic climate, and that pirated software could damage IT systems.
"Software piracy deprives developers of the rewards of their work and innovation, with the greatest financial impact felt by smaller firms and start-up software companies," said BSA spokesperson Alyna Cope in a statement.
She added: "We need to ensure resource and expertise is not being list at the base of the sector."
The BSA has constantly fought against piracy, but some have also asked questions about the possible benefits of piracy.
A daily dose of IT news, reviews, features and insights, straight to your inbox!
A daily dose of IT news, reviews, features and insights, straight to your inbox!
Thank you for signing up to ITPro. You will receive a verification email shortly.
There was a problem. Please refresh the page and try again.