Sony Ericsson goes green with new handsets
Following on from a prototype last year, Sony Ericsson is launching new handsets with green credentials.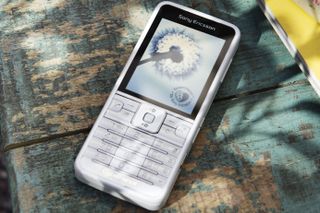 Sony Ericsson is launching its "green heart" initiative with two new handsets this year.
The company announced its prototype for the green model back in September but has been working on it to bring it to the commercial market.
Fortun Alexander, Sony Ericsson's global marketing director, said: "It's not about making normal phones green, it's about making green phones normal. It's also not about the competition, but its making the biggest impact. We welcome competitors to step up and follow our way."
The first handset, released later this month, is the C901. Made from recycled plastic, it has a five megapixel cyber shot camera with xenon flash and solvent free paint.
The second, yet to be named, handset will come at the beginning of the fourth quarter, most likely September. It will be lower spec; for example, it will only have a two megapixel camera, but it is intentionally made for people who "just want to use a phone as a phone and get on with it."
Sony Ericsson believes that it is likely to shift higher volumes, especially in emerging markets like China.
One of the company's main focuses however was the packaging for the products, which contain 60 per cent less paper. The box is not only significantly smaller but the paper manual has been binned and replaced with an electronic version installed on the phone. This is a drop from 550g of paper per device to 42g.
The company plans to make this standard in all of its releases from next year and once the universal charger is adopted - hopefully by 2012 - the packaging will decrease in size even further.
Sony Ericsson claimed that it is taking a "no compromise approach". "Green heart is the added cherry on the top usual Sony Ericsson features" but he also said there may be some handsets where this is just not possible," Alexander said.
David Aeron-Thomas, part of sustainable development charity Forum of the Future, said: "Sustainability is not a green fluffy nice to have thing but vital. Sony Ericsson hasn't gone far enough yet but they are doing great things towards this."
Nardono Nimpuno, senior policy advisor with Chemsec, a non-profit organisation helping to reduce toxic chemicals, lso praised the work Sony Ericsson has done but reiterated that it hasn't gone far enough.
He said: "Sony Ericsson has done good work but they haven't been talking about it. Communication is the key to make this move forward."
O2 will be supplying the phones and has its own green credentials as the first network operator to gain Carbon Trust recognition but a spokesperson said: "We are not about selling niche gimmick green devices. What we want to do is promote mainstream devices with green credentials like these."
Sony Ericsson announced further handset launches last week, but these do not include the new green features.
A daily dose of IT news, reviews, features and insights, straight to your inbox!
A daily dose of IT news, reviews, features and insights, straight to your inbox!
Thank you for signing up to ITPro. You will receive a verification email shortly.
There was a problem. Please refresh the page and try again.