Facebook looks to internal payments
Will Facebook turn into a massive shopping portal and app store?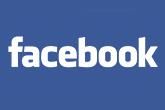 Facebook is tweaking its credits system, introducing a new way of making internal payments.
At the moment, the credits are used to buy gifts such as a picture of a birthday cake to post on a friend's wall - as well as advertising, said legal advisor Teddy Underwood in the Facebook blog.
The Financial Times said the credits system is being tested on three applications, and could make it easier for developers to make money from their creations. The paper also quoted analysts who suggested the site could eventually become a shopping site, as well as offering applications and music downloads.
Gartner analyst Ray Valdes said such transactions could eventually be worth a third of Facebook's income, by taking a payment processing fee for every sale.
The new payment system could help Facebook monetise its 30 million active users, especially after a recent $200 million investment raised questions about the social networking site's business model.
Facebook took care to stress the site remains free, with Underwood saying "we have no plans to change that."
In keeping with its new governance policy, Facebook gave users three days to comment on the new terms, saying they did not require a vote because so few concerns were raised.
Facebook did not respond to request for comment at the time of publishing.
A daily dose of IT news, reviews, features and insights, straight to your inbox!
A daily dose of IT news, reviews, features and insights, straight to your inbox!
Thank you for signing up to ITPro. You will receive a verification email shortly.
There was a problem. Please refresh the page and try again.