Adobe Acrobat.com leaves beta, adds spreadsheets
Adobe is increasing its focus on cloud-based apps for businesses, offering paid-for support in the US and eventually smartphone access.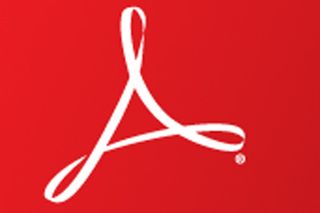 Adobe has said it will take its Acrobat.com lineup of web-based office applications out of beta, signalling its focus on drawing business users to its cloud offering.
Adobe's Acrobat.com site currently features Buzzword for documents and ConnectNow for meetings, as well as the newly launched experimental Presentations software. The Acrobat.com lineup is officially out of beta today, and while the online apps can be used for free, Adobe will also start selling subscriptions with support but only initially in North America.
It also announced a new web-based spreadsheet program in its labs, which will let users execute basic table functions over the web and share them.
The entire Acrobat.com system has signed up five million accounts in the last year, adding 100,000 users per week. Business app product director Erik Larson said in a conference call that some 100,000 people use the apps daily, of which about 70 to 90 per cent are business people.
Unlike Google's Docs, Adobe's Acrobat.com is targeted specifically at business customers, especially those working in teams to create documents. "In business, documents are the currency of business it's how you get things done," Larson said.
It's so important, that Larson said the online apps market could be worth as much as $2 billion for Adobe.
Acrobat.com's roadmap
Adobe also said it would be expanding the service in the coming months. In addition to the spreadsheet addition and last month's presentation software, Adobe said it would be unifying its AIR environment with the web version by this autumn.
Also within that timeframe, Acrobat.com will be made available on smartphones, including the Apple iPhone and BlackBerry, as well as those running Nokia's Symbian or Microsoft's Windows Mobile.
As Adobe's apps are Flash-based, which is not supported by the iPhone, it will be intriguing to see how the firm manages this. Larson was unable to discuss specific details, but said iPhones could access the system via an application, not just the browser.
By this winter, Adobe will offer shared workspaces as well, to track team and document workflows, Larson noted.
No offline plans
Adobe is keeping its apps online for the time being, however. Offline access is a long-term possibility, but Larson said Adobe would focus on providing a richer feature set in the apps rather than the ability to take them offline. "Internet is so pervasive that a lack of online access is more of an irritant than a requirement," Larson noted, admitting that the apps offer less depth of features than desktop-based systems at the moment.
But Adobe is looking to flesh out the spreadsheet program and add charting abilities, for example. Regarding charts, Larson said users could have high expectations of Acrobat.com's eventual capabilities, as "Adobe knows a lot about helping people draw things."
While the system is based entirely online, Adobe only offers 5GB of space but Larson said that was enough. "Storage doesn't matter," he said, adding that most users don't surpass that. He noted Adobe would address the issue if it ever became a sticking point.
In the US, the subscriptions will be priced at $14.99 a month for the basic version, and 39.99 a month for the premium version.
With one security firm calling cloud computing "inherently dangerous," will security concerns kill cloud computing?
A daily dose of IT news, reviews, features and insights, straight to your inbox!
A daily dose of IT news, reviews, features and insights, straight to your inbox!
Thank you for signing up to ITPro. You will receive a verification email shortly.
There was a problem. Please refresh the page and try again.