Government plans national cyber security centre
Will we have a new cyber security strategy to combat the rising threat, or is it all just talk?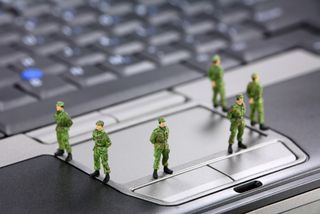 The Prime Minister will later this month announce a national cyber security centre to combat foreign hacking threats targeted at government and businesses, according to reports.
The Guardian newspaper said that it is the main thrust of a revised national security strategy by the government, which focuses much more attention on cyber threats.
The centre is said to be similar to an agency to be created by US president Barack Obama, who also plans to appoint a cybersecurity czar'.
It comes a few months after Canadian researchers uncovered an electronic spy ring called GhostNet coming from China, which infiltrated government offices around the world.
There is still a question mark over whether the Chinese government was directly involved, but nevertheless it showed the lengths that states could go to in spying on each other for political, commercial and military advantage.
Trend Micro security expert Rik Ferguson told IT PRO that the idea was good if the centre could focus the resources and requisite knowledge.
"Hopefully it'll be something more than all talk. We've certainly seen on an international level talk about similar initiatives in the past, but very little has come of them," he said.
"It's an area that everybody in the industry knows some real razor sharp focus, and it's great the government is waking up to that."
The Cabinet Office would not provide additional comment to IT PRO, but said briefings would take place over the government's future moves soon and updates would be provided in due course.
A daily dose of IT news, reviews, features and insights, straight to your inbox!
A daily dose of IT news, reviews, features and insights, straight to your inbox!
Thank you for signing up to ITPro. You will receive a verification email shortly.
There was a problem. Please refresh the page and try again.