IBM innovates in the cloud and over mobile apps
Two announcements from Big Blue target business services in the cloud and location-aware sporting applications.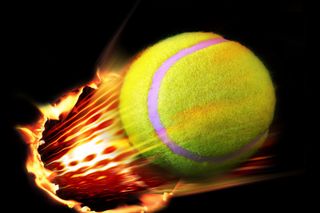 IBM has unveiled new services targeting businesses in the cloud, at the same time as it hopes the clouds stay away for the launch of its new Wimbledon Android mobile application.
The IT giant's Smart Business cloud service built on the IBM cloud was launched yesterday, with IBM claiming it gives businesses a reliable way to standardise and automate IT functions that are rapidly becoming too costly or difficult to use.
The IBM Smart Business cloud portfolio offers automation and self-service technology for handling specific, diverse digital tasks, like software development and testing, desktop and device management and collaboration.
"Cloud is an important new consumption and delivery model for IT and business services. Large enterprises want our help to capitalise on what this model offers in a way that is safe, reliable and efficient for business," said Erich Clementi, IBM's enterprise initiatives vice president.
Three initial offerings include IBM Smart Business standardised services on the IBM Cloud; in-house or IBM-run Smart Business private cloud services behind the firewall; and 'CloudBurst' workload optimised systems, for clients who want to build to their own cloud with pre-integrated hardware and software.
And each will include IBM's service management system for automating self-service, provisioning, monitoring as well as managing access and security for the cloud.
At the same time today, IBM pushed ahead with its innovations in the mobile space, announcing new smart mobile applications designed to transform how fans access information and keep up with the action at Wimbledon 2009.
The application launch follows on from IBM's 19-year relationship with the All England Lawn Tennis Club (AELTC) to send the latest tournament score and statistical data out to broadcasters, media and tennis fans.
The application is based on the Seer Android trial version beta, which features location-aware visualisation technology developed for the T-Mobile G1.
IBM said the augmented reality application acts as a real-time guide and interactive map of the 2009 tournament allowing selected users to access exclusive information, as well as up-to-the second scores.
And the Seer Aggregator is a downloadable Twitter application, enabling fans to receive specific Wimbledon real-time tweets' from a variety of sources, including players, commentators and a team of IBM scouts at the event.
Rob McCowen, marketing director at the AELTC, stated: "I can see the incredible potential here to change the way people will engage with major sporting and other events both now and in the future, as the applications help address common challenges such as getting lost, encountering queues or momentarily missing some of the action."
A daily dose of IT news, reviews, features and insights, straight to your inbox!
A daily dose of IT news, reviews, features and insights, straight to your inbox!
Thank you for signing up to ITPro. You will receive a verification email shortly.
There was a problem. Please refresh the page and try again.