Do you want Google Latitude to track your children?
A warning that kids could be unaware of the dangers of allowing strangers to track their location, using tracking services like Google Latitude.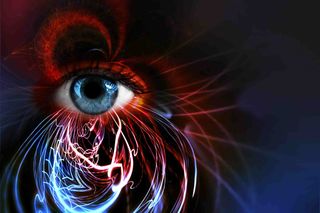 An expert has said that he has serious concerns over how children could use personal location tracking services like Google Latitude.
John Carr, secretary of the UK's Children Charity Coalition for Internet Safety, said that the web body had issues with Google Latitude and personal data, and the way consent is obtained to use it.
Latitude was released by Google in February, and lets users show selected friends their location using their mobile phone.
"Imagine you're on Facebook or Twitter with your personal profile, and you hook in Latitude or Fire Eagle, or one of these geo-location services," Carr said.
"You've got 5,000 friends? You haven't got 5,000 friends, you've got 5,000 people who now know exactly where you are, in real-time, 24/7, 365 days of the year."
He said that if an adult who knew what they were getting into chose to do that, it was their own business.
However, he said that many children didn't have the capacity to know about the risks that they were undertaking by using these services.
He went on: "And yet, because these are free and paid for by advertisers, that's already happening and is happening more. It will raise all sorts of issues."
Carr was speaking at a Symantec-hosted cloud computing event held today in London, which featured a team of experts from organisations including the ICO and ENISA.
He said that the new breed of location-based services meant that there were enormous challenges when it came to data protection.
"The way companies set out their stall is based on the assumption that you're addressing an audience populated only by adults who are competent, understand and know how to make rational decisions," Carr added.
"Hundreds of millions of children are using the internet every single day, and virtually none of the companies who are active in the internet space and cloud computing have any mechanism for distinguishing one from the other."
Carr predicted that in the medium to long-term future, the question of who is transacting with who was going to become a much bigger question for businesses.
A Google spokesperson said in a statement: "We build products with users in mind, and meeting the needs of users around the world requires that we consider industry best practices globally.
"We welcome feedback on our products, which helps us improve them going forward."
Back in March, when the Lib Dems warned about possible privacy breaches arising from Latitude, Google also issued a statement saying that privacy was a key consideration in the development of the technology.
Google stressed that the technology was opt-in, and users could easily hide their location or disable the service at any time.
A daily dose of IT news, reviews, features and insights, straight to your inbox!
A daily dose of IT news, reviews, features and insights, straight to your inbox!
Thank you for signing up to ITPro. You will receive a verification email shortly.
There was a problem. Please refresh the page and try again.